Rio Vista Students Share Message of Diversity, Healthy Self-image with 'Hairspray Jr.' Performance
EL MONTE – Rio Vista School cafeteria transformed into 1960s Baltimore for 90 minutes on May 30 as students filled the air with songs about healthy self-images and diversity during a "Hairspray Jr." performance — complete with big hairdos, groovy tunes and outrageous dance moves.
Directors Hector Ramirez and Kaitlyn Swan said the play's premise provided students with an important lesson about promoting all forms of equality.
"I think the healthy self-image message really hit home for us because it's something that we've all dealt with in our lives," Ramirez said. "This play really helped our students grow and see the dynamic of how not to treat people in real life."
Sixth-grader Angelique Silva, who played big-haired heroine Tracy Turnblad, said the play's positive message about body image and racial equality still holds true after its debut more than three decades ago.
"I think any shape, body, color – even if you're purple – you're perfect," Silva said. "I love how Tracy is so positive about her body and how she thinks she can run the world."
PHOTO CAPTION:
EMCSD_HAIRSPRAY1: Rio Vista School sixth-graders Angelique Silva (right) as Tracy Turnblad and Miley Lam (left) as Penny Pingleton dream of becoming dancers on the Corny Collins Show during their school's performance of "Hairspray Jr."
Close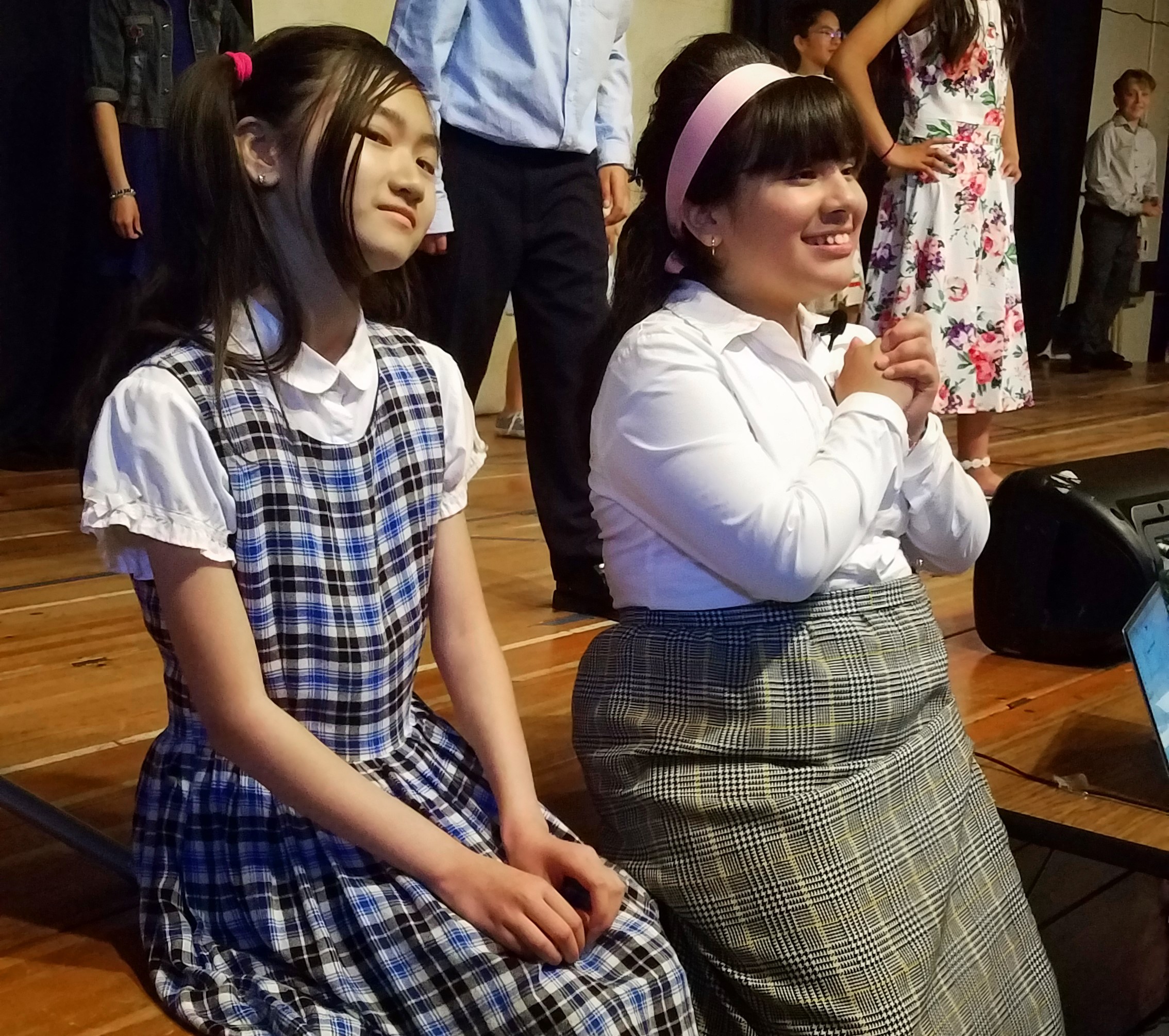 Rio Vista Students Share Message of Diversity, Healthy Self-image with 'Hairspray Jr.' Performance
Image Title

HAIRSPRAY1

Image Caption

Rio Vista School sixth-graders Angelique Silva (right) as Tracy Turnblad and Miley Lam (left) as Penny Pingleton dream of becoming dancers on the Corny Collins Show during their school's performance of "Hairspray Jr."

Right-click on the image to save