California School News Radio
California School News Radio is a weekly podcast focused on education issues at public school districts hosted by Kevin Ausmus and Drew Schlosberg. Peruse our library of clips from past shows.
Pathway to Success: Career Technical Education in Bonita Unified
Released September 12, 2023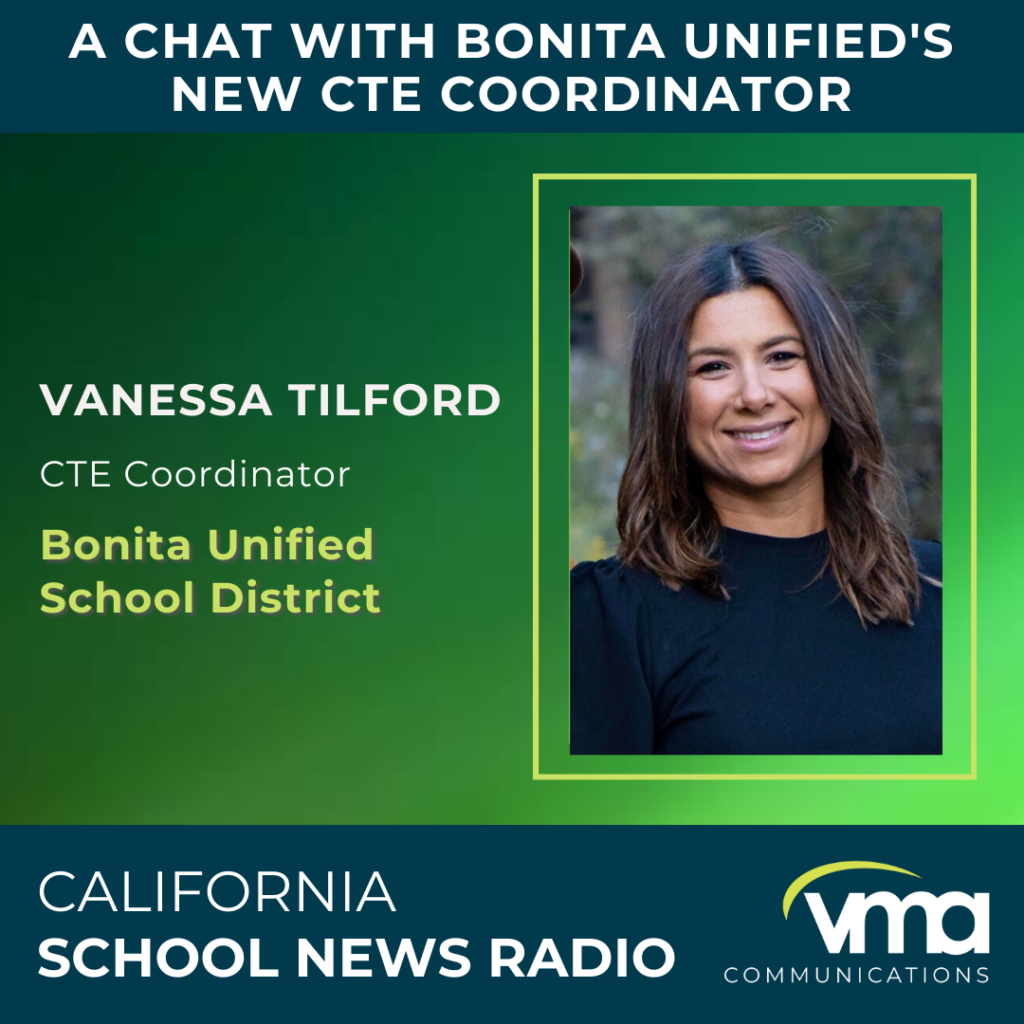 Bonita Unified Career Technical Education Director Vanessa Tilford discusses reshaping the District's CTE pathway programs, staging Bonita's first community resources fair, and partnering with colleges and businesses to create training opportunities for students.
Listen to older seasons of the California School News Radio podcasts:
Season 6 Podcasts
Listen to our older podcasts from this season: