Rio Hondo College's Historic 4-year Degree Transforms California Education and Student Lives
WHITTIER – Rio Hondo College's inaugural class of 16 Bachelor of Science graduates represents not only a profound transformation in California's educational focus – allowing four-year degrees at community colleges – but also a transformative experience for the students, according to College officials.
"This degree is revolutionary in nature," Superintendent/President Teresa Dreyfuss said. "It combines the incredible career technical education available at our community college with the kind of theoretical learning that many associate only with top-tier, four-year universities. And it does both at a fraction of the cost these students would otherwise pay."
On May 17, 15 of those 16 students will be on hand to receive graduation stoles at a special ceremony marking the first cohort of students to receive the four-year degree from Rio Hondo College – a Bachelor of Science in Automobile Technology. The degree, part of a historic state pilot program, offers management and technical tracks.
Lee Esten, an associate at American Honda Co., will be one of two student speakers to share stories about what the degrees signify.
Esten, who graduated from high school in 1997, returned to college in 2008 after finding advancement in retail jobs stymied for lack of a college education. He enjoyed automotive technology and pursued an Associate of Science in that field. He secured a job with Honda's call center and began advancing through the ranks until he hit a plateau: Honda managers must possess a bachelor's degree.
Esten was ready to enter Cal State Long Beach's business administration program when Rio Hondo College was chosen for the pilot program in spring 2015. The College chose automotive technology because of strong demand in the industry and its own strength in technical training. The first upper-division courses were offered in fall 2016.
"A lot of people have bachelor's degrees in business administration," Esten said. "I wanted something specialized in my field. It also saved me a lot of money to do it at Rio Hondo."
Esten said his instructors shaped the program to the needs and talents of students, deepening their knowledge of the auto industry via history courses, strengthening their understanding of its operations with classes in management, marketing and accounting, and bringing students to dealerships so they could see operations firsthand.
"My classmates and I met the actual people who did the accounting and we got to see firsthand how it really works," he said. "Because it was near the end of the class, we understood what everything meant – we spoke the language."
Esten said his teachers all brought something unique to the classes.
"All of our teachers are industry experts who have dealer experience and corporate experience and even technician experience," he said. "I felt that they had a good gauge of where we were all starting from, what our knowledge base was and how to build us up to where we needed to be."
Rio Hondo College Board of Trustees President Gary Mendez said the historic Bachelor of Science represents a significant expansion of opportunity for California students.
"California's community colleges – and especially Rio Hondo College – are poised to help our state generate thousands of highly trained members of our workforce in high-demand, high-salary careers," he said. "Bachelor's degrees like this one supplement those available at our overcrowded University of California and Cal State campuses and raise the potential for life-changing achievement for many of our state's most impoverished residents."
PHOTOS
RHC_Auto_1-3: Rio Hondo College students studying for their Bachelor of Science in Automotive Technology can pursue one of two paths – a managerial track as well as a technical, hands-on track. The historic degree is among the first of its type in California.
Close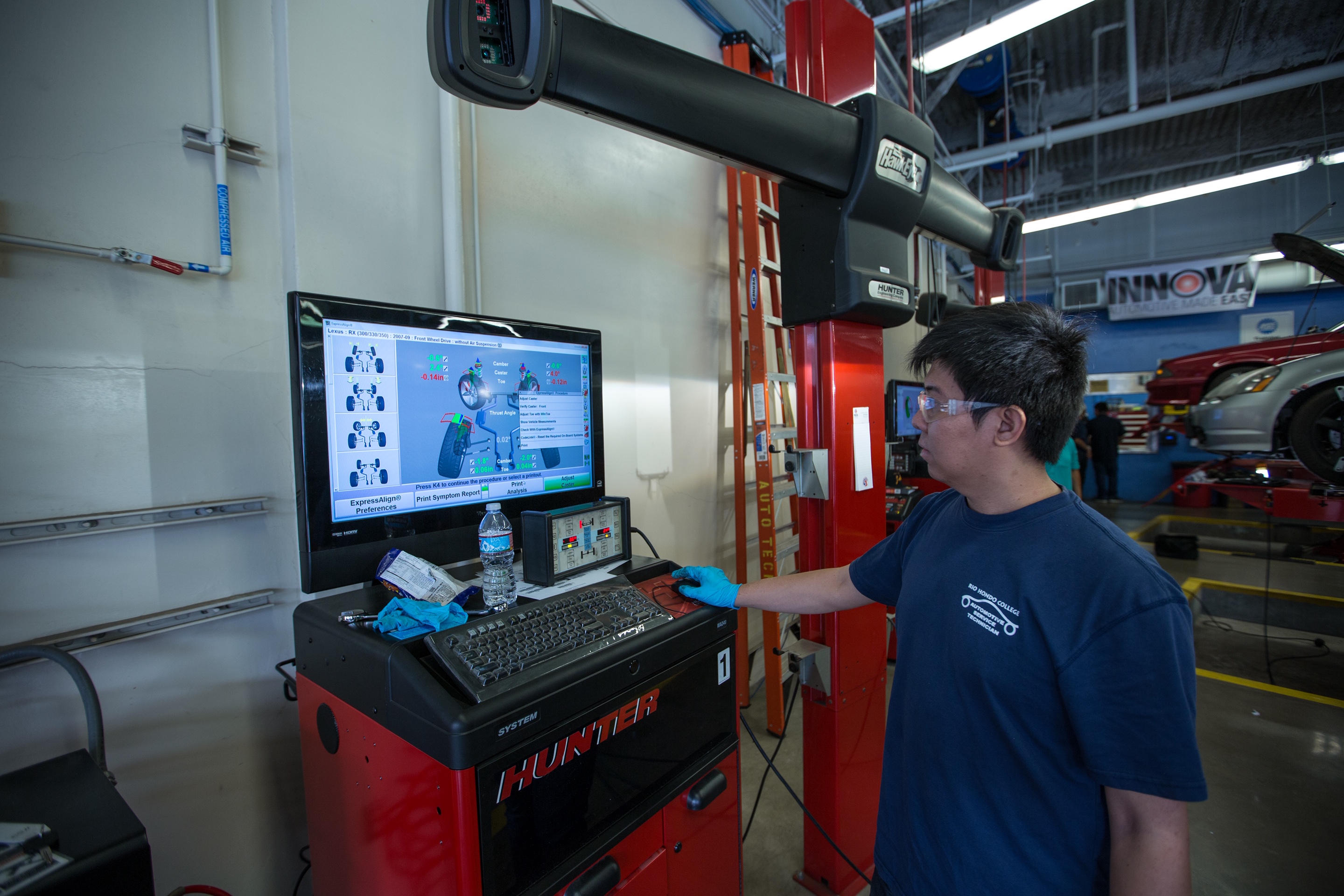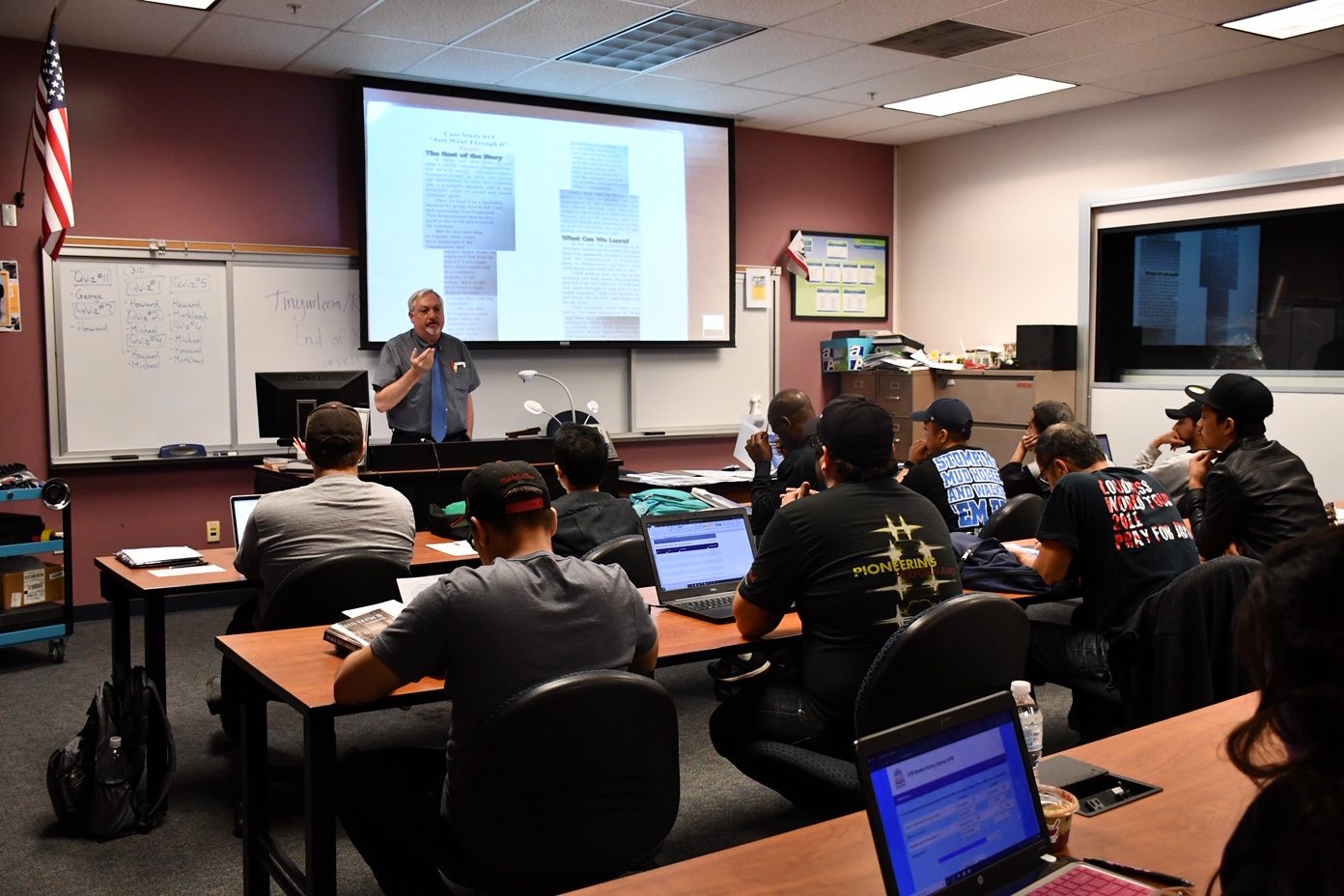 Rio Hondo College's Historic 4-year Degree Transforms California Education and Student Lives

Image Title

RHC_Auto_1

Image Caption

RHC_Auto_1-3: Rio Hondo College students studying for their Bachelor of Science in Automotive Technology can pursue one of two paths – a managerial track as well as a technical, hands-on track. The historic degree is among the first of its type in California.

Right-click on the image to save

Image Title

RHC_Auto_2

Image Caption

RHC_Auto_1-3: Rio Hondo College students studying for their Bachelor of Science in Automotive Technology can pursue one of two paths – a managerial track as well as a technical, hands-on track. The historic degree is among the first of its type in California.

Right-click on the image to save

Image Title

RHC_Auto_3

Image Caption

RHC_Auto_1-3: Rio Hondo College students studying for their Bachelor of Science in Automotive Technology can pursue one of two paths – a managerial track as well as a technical, hands-on track. The historic degree is among the first of its type in California.

Right-click on the image to save