Gidley School Underwater Robotics Program Finishes 3rd at Regionals
EL MONTE – Gidley School's SeaPerch underwater robotics program took home two first place awards and ranked third overall for demonstrating excellence in engineering against 26 area schools at the Southern California SeaPerch Challenge in Fullerton.
SeaPerch is a robotics program that focuses on aquatic applications while teaching students about the different levels of engineering including concepts, process, problem solving, teamwork and technical applications.
Gidley School's SeaPerch team, composed of two seventh-graders and four eighth-graders, won two first place awards for detailing its robot-building process and for completing a rescue course that was modeled after the 2018 Thailand cave rescue scenario.
Gidley School SeaPerch program Adviser Pamela Dominguez said she is proud of her students for proving their determination and showcasing their engineering excellence.
"They learned so much about perseverance because my students hit the ground running, took the assignments I gave them, and I was in awe at how well they performed," Dominguez said. "They also learned a great deal about themselves and they showcased their teamwork. They took turns operating the robot because they knew each other's strengths and weaknesses."
PHOTO CAPTION:
EMCSD_SeaPerch1: Gidley School's SeaPerch team and Adviser Pamela Dominguez show off the two first-place trophies and third-place overall trophy they won at the Southern California SeaPerch Challenge in Fullerton.
Close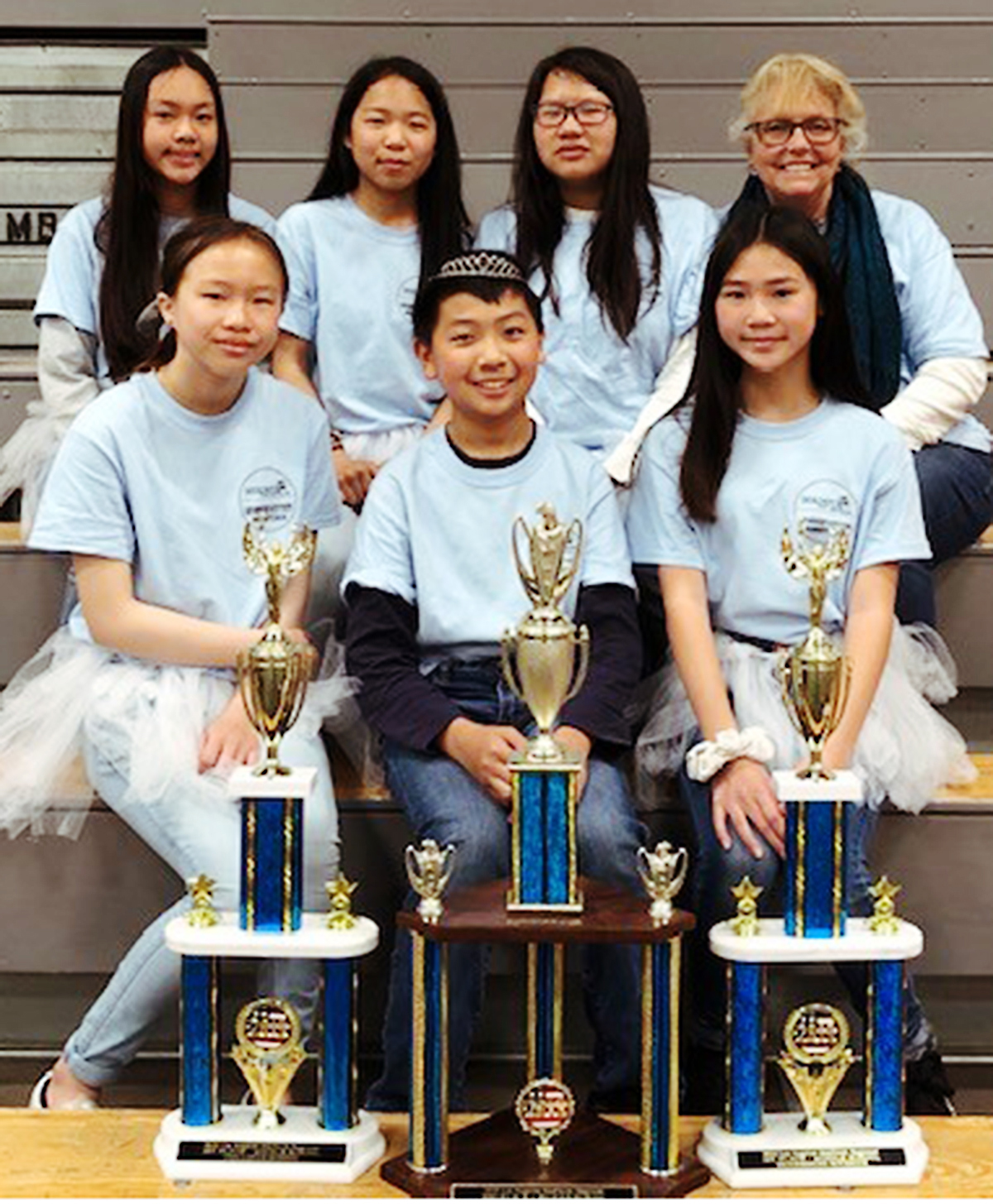 Gidley School Underwater Robotics Program Finishes 3rd at Regionals
Image Title

EMCSD_SeaPerch1

Image Caption

Gidley School's SeaPerch team and Adviser Pamela Dominguez show off the two first-place trophies and third-place overall trophy they won at the Southern California SeaPerch Challenge in Fullerton.

Right-click on the image to save