Buena Park School District's Corey School Celebrates 6th-grade Promotion with Lively Ceremony
BUENA PARK – Corey School's sixth-grade students danced the "floss," joked with friends and thanked their former teachers for providing them with a welcoming school atmosphere and educational foundation during their school's May 30 promotion ceremony.
The school's 79 sixth-graders were joined by some 300 family members for a promotion ceremony at Thanksgiving Church in Buena Park as they bid farewell to their elementary school years.
Corey School Principal Valerie Connolly told her students to find their passion in life and they'll have no trouble succeeding.
Students took to the venue's stage to put on lively renditions of "Rather Be" by Clean Bandit and "New Day" by Danny Gokey, while some performed dances made popular by the "Fortnite" video game during the musical acts and as they received their promotion certificates.
Sixth-grader Ibrahim Aasim said it will be difficult leaving behind the familiarity of his friends, teachers and school. Aasim also said his time at Corey School improved his confidence and now he's excited to start junior high.
"It's just the whole atmosphere that I'm going to miss, because I'm used to being together with all of my friends and seeing my teachers greet me every day," Aasim said. "But I'm happy to start this next stage of my life."
Corey School's promotion ceremony included recognition of students who excelled in academics, positive leadership qualities at science camp and contests such as the school's spelling bee.
Outstanding Sixth-grade Students:
Copper Abbott and Robbie Wheeler.
Spelling Bee Winners:
Emily Hackett and Marissa Tran.
Speech Contest Winner:
Copper Abbott.
Happy Campers:
Priscilla Howard, Audrey Norris, Ana Soto, Antonio Henriquez, Alan Escapita, Harish Senthilkumar, Bryan Campos, Jeremiah Starr, Nathan Albano, Joycelyn Salgado, David Veluz and Sophia Noell.
Presidential Academic Excellence (Gold):
Antonio Henriquez, Jaqueline Orozco, Bryan Campos, Emily Hackett, Clark Hartman, Robbie Wheeler, Copper Abbott, Afsana Shahriar, Ibrahim Aasim, Marissa Tran, Leyna Nguyen, Samuel Chu, Lydia Choi, Sebastian Ponce and Sophia Santos.
Presidential Academic Achievement (Silver):
Alexandro Avalos-Anaya, Mia Gonzalez, Christian Castro, Priscilla Howard, Leila Vargas, Santiago Osorio, Alyssa Ramirez, Lindsay Rivas, Devin Almazan, Nathan Albano, Adrian Salazar, Tessa Inthisone, Victoria Fowler, Audrey Norris and Kaylee Davis.
Honors:
Nathan Albano, Alexandro Avalos-Anaya, Christian Castro, Kaylee Davis, Clarissa Duran, Victoria Fowler, Mia Gonzalez, Clark Hartman, Priscilla Howard, Tessa Inthisone, Sophia Noell, Sebastian Ponce, Lindsay Rivas, Ethan Santos and Ajay Singh.
High Honors:
Ibrahim Aasim, Copper Abbott, Devin Almazan, Bryan Campos, Lydia Choi, Emily Hackett, Antonio Henriquez, Leyna Nguyen, Audrey Norris, Jaqueline Orozco, Sophia Santos, Afsana Shahriar, Marissa Tran and Robert Wheeler.
PHOTO CAPTIONS:
060519_BUENAPARK_COREYPROMOTION: Corey School sixth-graders smile while performing "Rather Be" by Clean Bandit and "New Day" by Danny Gokey during their school's May 30 promotion ceremony.
Close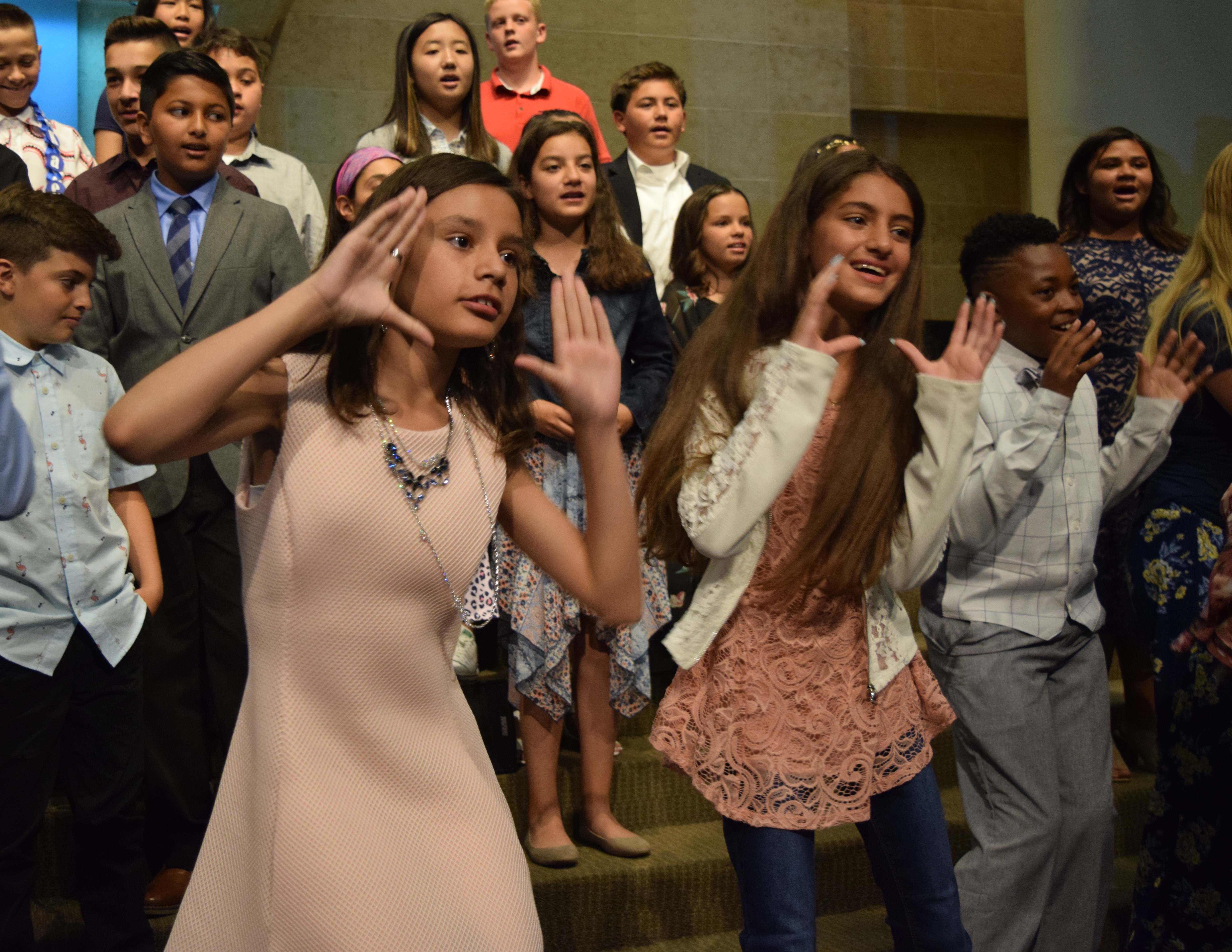 Buena Park School District's Corey School Celebrates 6th-grade Promotion with Lively Ceremony
Image Title

COREYPROMOTION1

Image Caption

060519_BUENAPARK_COREYPROMOTION: Corey School sixth-graders smile while performing "Rather Be" by Clean Bandit and "New Day" by Danny Gokey during their school's May 30 promotion ceremony.

Right-click on the image to save