Buena Park School District Honors Achievement at Employee Recognition Celebration
BUENA PARK, CA – Buena Park School District celebrated the accomplishments and leadership of its teachers, administrators and staff, marking their years of service and retirement during the annual Employee Recognition Celebration on May 25.
The event was held at the Buena Park Community Center, where families and friends of recognized employees gathered to cheer on their colleagues and loved ones. More than 80 employees were celebrated during the ceremony.
"Buena Park School District is strong because of you," Interim Superintendent Dr. Yvette Cantu said to the District's employees. "On behalf of Buena Park School District, we extend our heartfelt gratitude for your unwavering commitment, hard work, determination and passion. Your exceptional efforts have ensured a quality education for our students. Thank you for making a difference."
Superintendent/Governing Board Special Recognition: Dr. Elsie Briseño Simonovski.
Teachers of the Year: Lisa Neve (Corey School), Nicole Foote (Emery School), Karla Knott (Gilbert School), Emily Pelonis (Pendleton School), Suzanne Huerta (Whitaker School), Kirstin Kim (Gordon H. Beatty Middle School) and Joanne Vu (Buena Park Middle School).
District Teacher of the Year: Kirstin Kim.
Classified Employee of the Year: Lisa Ramos-Sandoval.
PHOTO CAPTION:
EMPLOYEE1: Buena Park School District held its annual Employee Recognition Celebration on May 25, highlighting the passion and excellence of its teachers, staff and administrators.
Close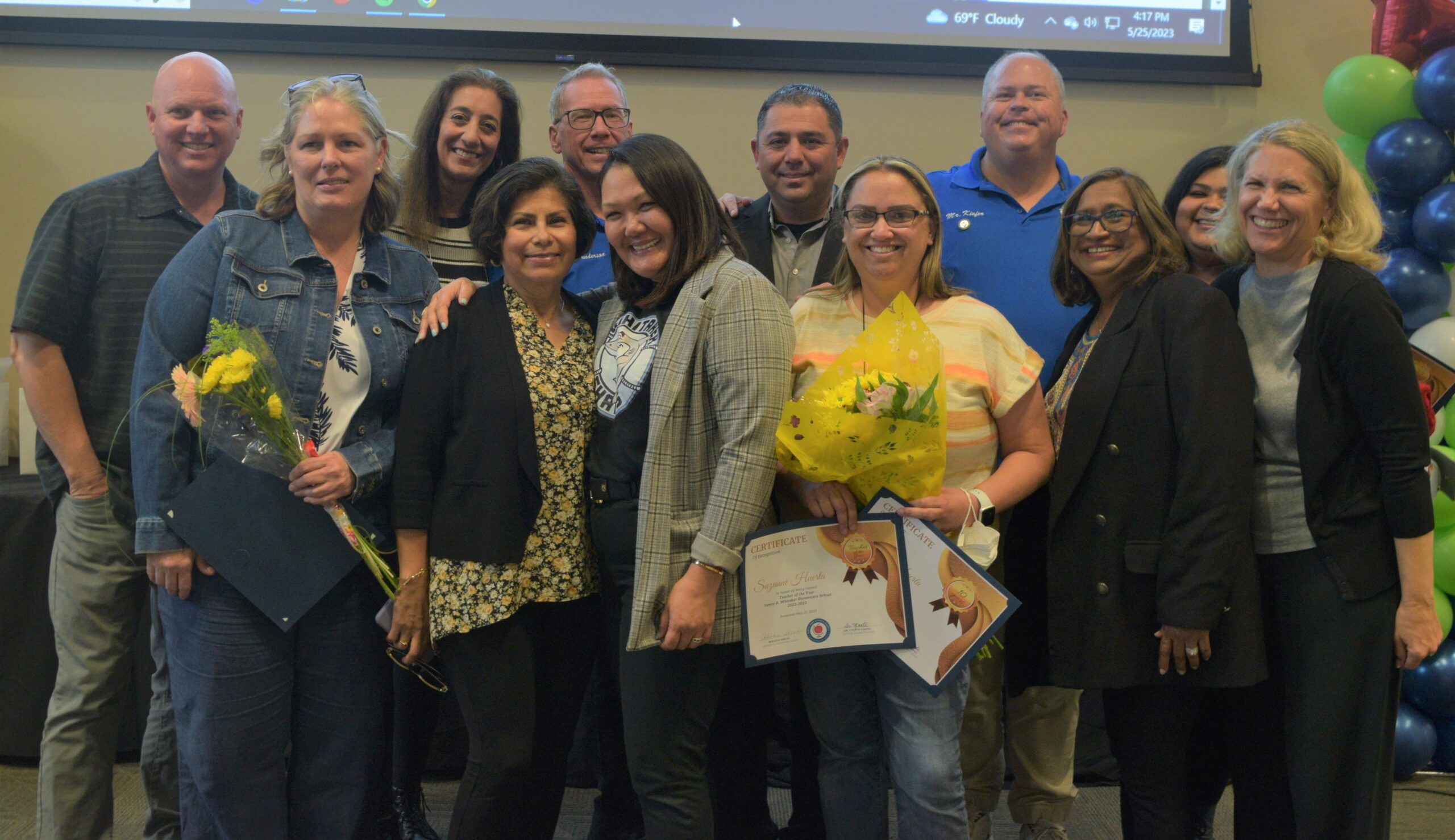 Buena Park School District Honors Achievement at Employee Recognition Celebration
Image Title

EMPLOYEE1

Image Caption

EMPLOYEE1: Buena Park School District held its annual Employee Recognition Celebration on May 25, highlighting the passion and excellence of its teachers, staff and administrators.

Right-click on the image to save