Whittier Union High School District
Whittier Union Senior Recognized with Award of Merit for Courage and Academic Excellence
WHITTIER – In the span of two years, California High School senior Elizabeth "Lizzie" Guzman lost both of her parents as her mother succumbed to pancreatic cancer and her father was incarcerated.
With help from her maternal grandparents and aunt – who became her caretakers – Guzman found the motivation to work through her grief and excel in school, becoming a star student at Cal High.
"I reached a point sophomore year where I wanted to give up and almost did," Guzman said. "But my family helped me push myself so that I could do something with my life."
After moving to her new home, Guzman was faced with the decision of changing schools or staying at California High School. Ultimately, she requested to remain a part of the Cal High family, where she has thrived academically, earning a 4.19 GPA and challenging herself with Advanced Placement (AP) classes.
To acknowledge her unwavering courage and perseverance, Guzman was honored with an Award of Merit by the Whittier Union Board of Trustees during an Oct. 12 board meeting.
"I would like to tell students like me to never give up, and to ask for help from your family, teachers, and counselors," Guzman said. "It is okay to ask for help – when you fall, they will help you stand up again."
Guzman's support system includes her teachers at Cal High, who she recognizes for encouraging her passion for science and providing her access to tools for success in her AP Chemistry and AP Biology classes.
Guzman also credits her family for helping her balance schoolwork while taking part in several extracurriculars, including water polo and swim. During her time at Cal High, Guzman has also served as treasurer of both the Cal High Newspaper and the school's National Honor Society chapter.
In her spare time, Guzman has volunteered with post-operation patients at PIH Health Whittier Hospital and worked as a summer school instructor.
Guzman is set to graduate magna cum laude from Cal High in 2022 and plans to pursue a degree in nursing from UC Irvine, UCLA, or Cal State Fullerton, with the dream of becoming a pediatrician. She hopes to one day move to Europe, particularly Great Britain or Switzerland.
"Lizzie has a life story that is all too familiar to those of us who work in education," Principal Bill Schloss said. "She has faced tremendous challenges, the likes of which defeat most people. Lizzie will not be defeated. She is determined, with the love and support of those around her, to do something great with her life. She won't let anything stand in her way and we cannot wait to see how high this amazing young lady can climb."
PHOTO CAPTION
WUHSD_GUZMAN: Elizabeth Guzman was honored with an Award of Merit by the Whittier Union Board of Trustees during an Oct. 12 board meeting.
Close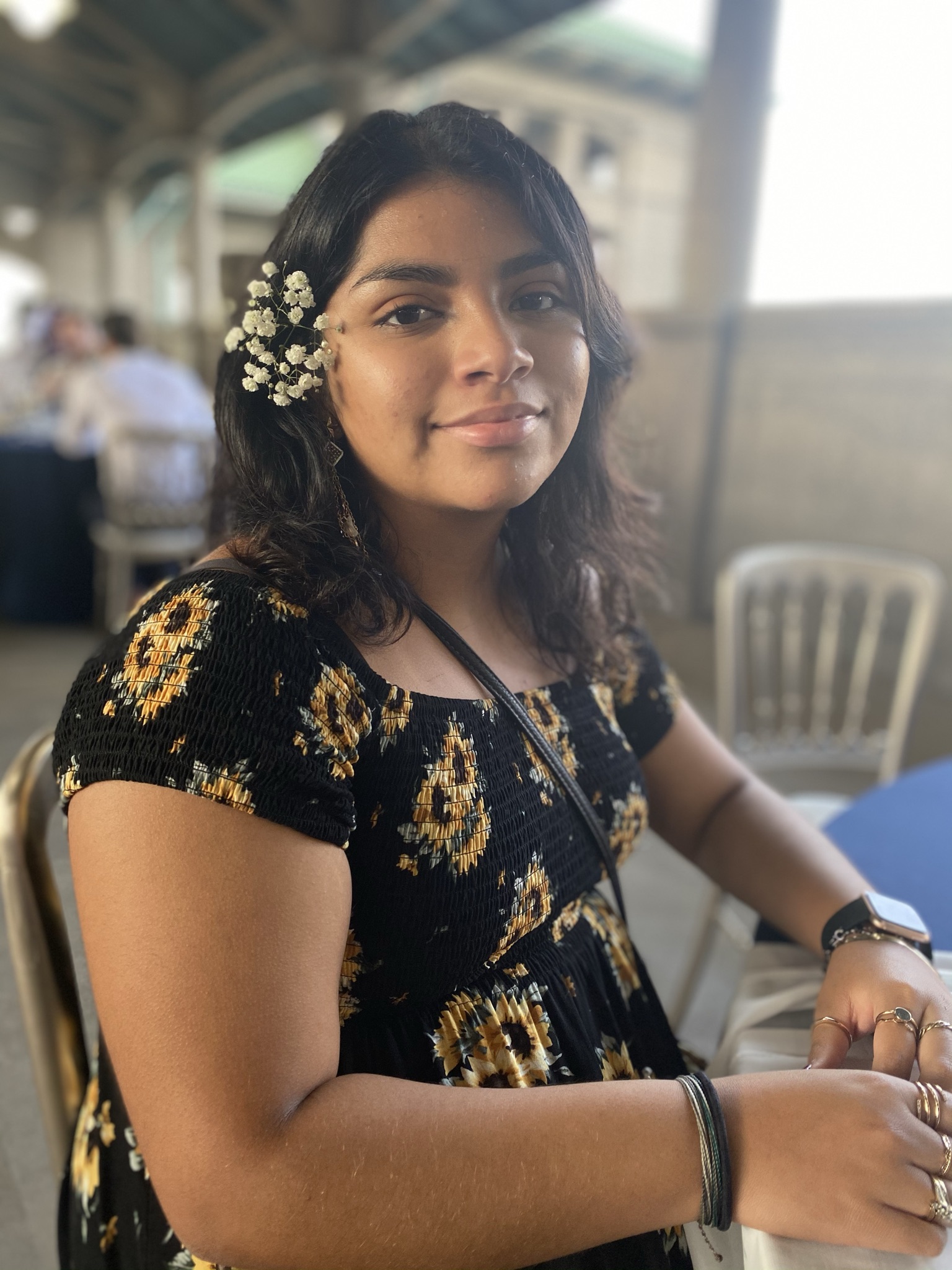 Whittier Union Senior Recognized with Award of Merit for Courage and Academic Excellence
Whittier Union High School District
Image Title

WUHSD_Guzman

Image Caption

WUHSD_GUZMAN: Elizabeth Guzman was honored with an Award of Merit by the Whittier Union Board of Trustees during an Oct. 12 board meeting.

Right-click on the image to save