Whittier Union High School District
Kindness Week Concludes with Free Chick-fil-A at Whittier, La Serna and California High Schools
WHITTIER – Students, teachers and staff at three Whittier Union high schools were treated to thousands of free Chick-fil-A sandwiches as part of Kindness Week, an annual weeklong celebration aimed at uniting schools, communities and homes through random acts of kindness.
To demonstrate kindness to their classmates, the Associated Student Body (ASB) organizations at Whittier, California and La Serna high schools signed up to participate in an outreach program hosted by the Chick-fil-A in the Whittwood Town Center.
Chick-fil-A parked its mobile truck at Whittier High on Feb. 13, La Serna High on Feb. 14 and Cal High on Feb. 15 and donated more than 7,500 sandwiches for students, teachers, staff and night custodians.
"Chick-fil-A is demonstrating great community generosity and so it's appropriate that this takes place during our Kindness Week," Whittier High ASB Kindness Commissioner True Herrera said. "Chick-fil-A helped us with the opportunity to make an impact with every student and staff member on our campus."
The giveaway at Whittier High School was part of ASB's larger service leadership campaign to demonstrate its primary mission of serving all students. For the school year, ASB developed a Grant-A-Wish program in which students to grant and receive select wishes.
"We created ASB Grant-A-Wish to give every Cardinal a chance to tell us what they wanted and, more importantly, to let us show how much we love them by granting as many wishes as we could," ASB Kindness Commissioner Gabby Arredondo said. "We love our school and this is one way to give thanks."
Other wishes that Whittier High's ASB granted this year include Little Caesars pizza for 30 students, fundraising efforts for hurricane victims and a Slip N Slide for students during lunch.
At La Serna, students encouraged themed spirit days, incorporating yellow or tourist-style clothing, hosted a lemonade stand and posted encouraging messages of kindness.
To demonstrate and strengthen Cal High's theme for the year, "Helpful Condors," ASB hosted a lemonade and heart-shaped lollipop giveaways and wrote encouraging grams for all students and staff. The Chick-fil-A sandwich giveaway helped conclude the event.
PHOTO CAPTIONS:
030819_WUHSD_KINDESS1: Whittier High School students Celebrate Kindness Week with a free Chick-fil-A sandwich giveaway as part of the Associated Student Body's Grant-A-Wish campaign on Feb. 13.
030819_WUHSD_KINDNESS2: La Serna High School students celebrate Kindness Week, recognized Feb. 11-15, by sharing inspirational messages and dressing up as tourists.
030819_WUHSD_KINDNESS3: California High School students receive free Chick-fil-A sandwiches as part of Kindness Week on Feb. 15.
Close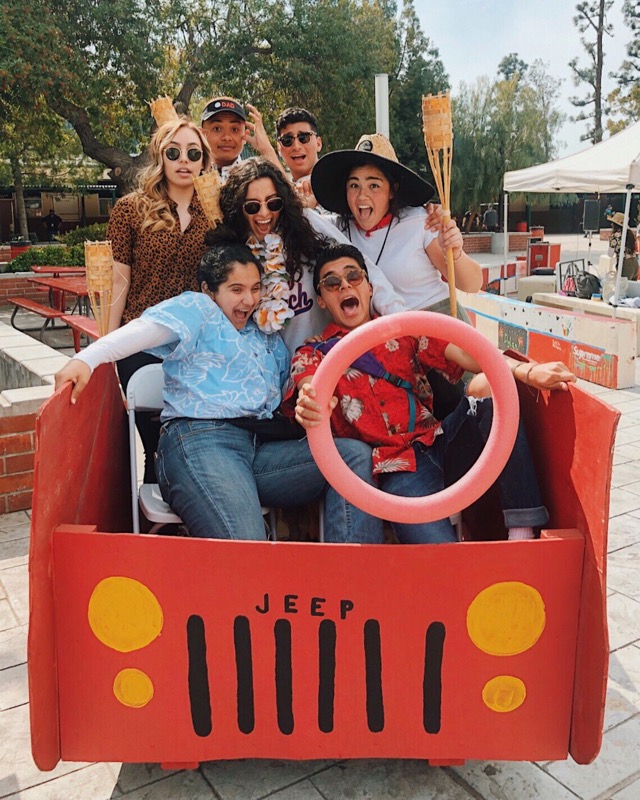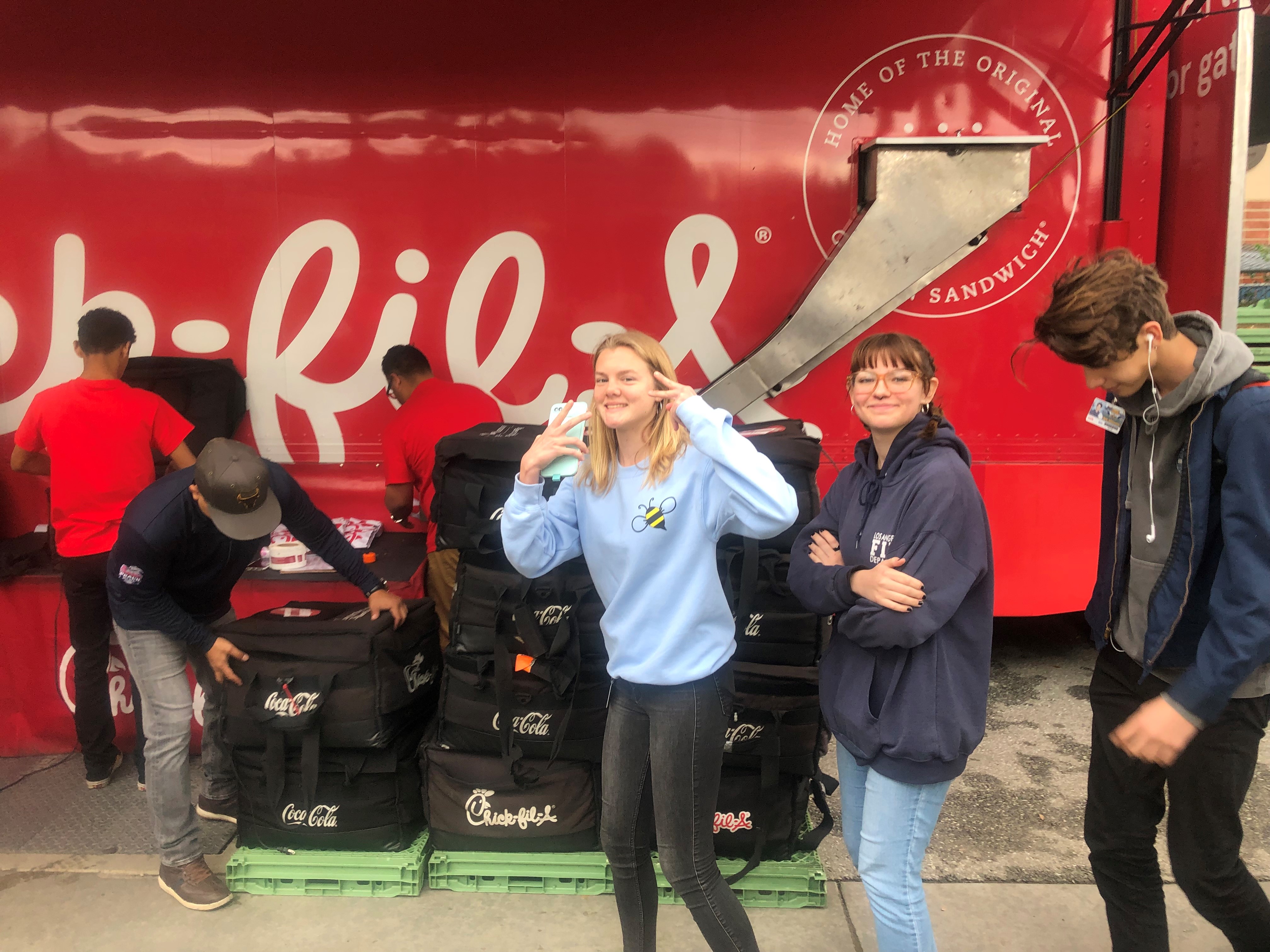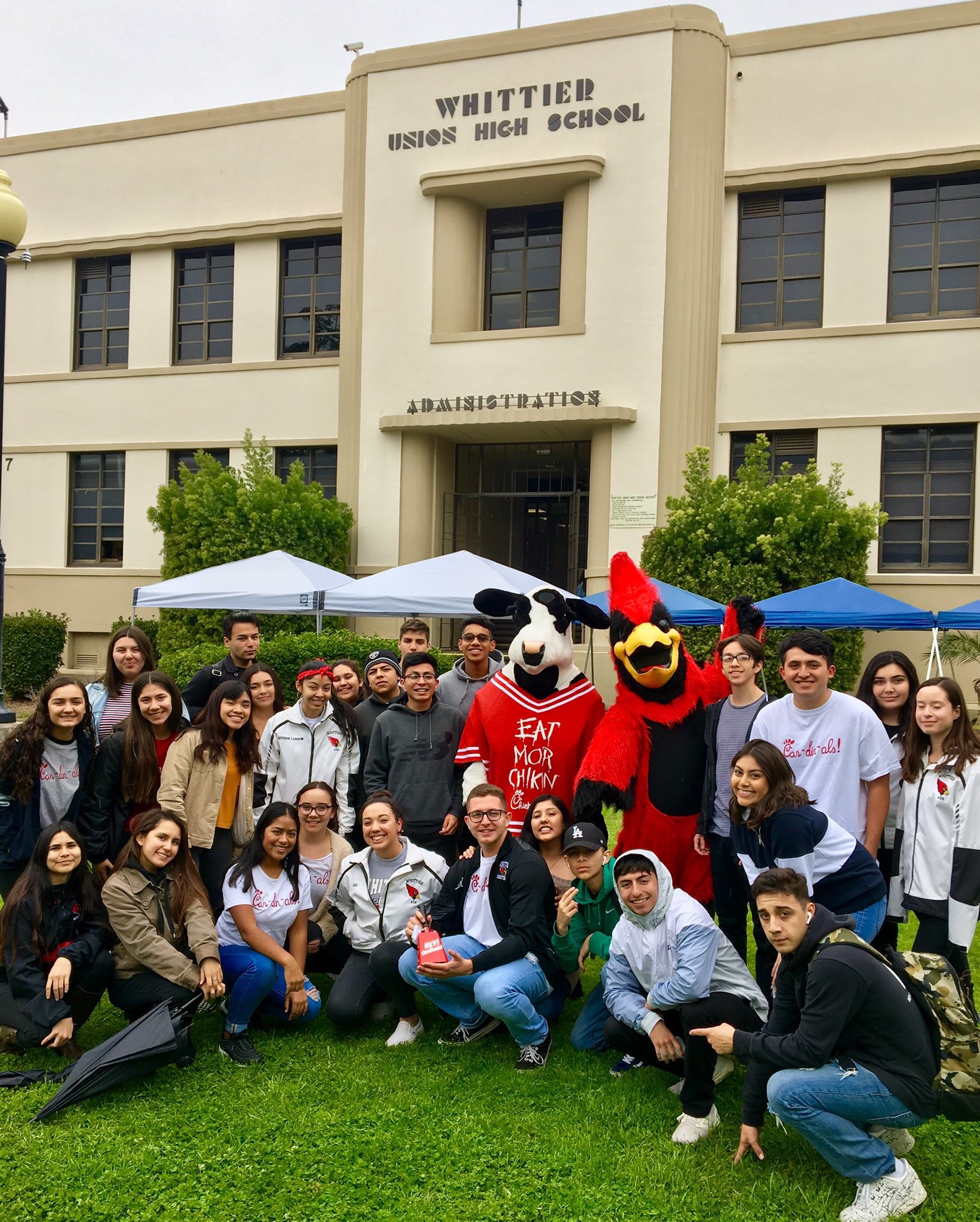 Kindness Week Concludes with Free Chick-fil-A at Whittier, La Serna and California High Schools
Whittier Union High School District

Image Title

030819_WUHSD_KINDNESS2

Image Caption

030819_WUHSD_KINDNESS3: California High School students receive free Chick-fil-A sandwiches as part of Kindness Week on Feb. 15.

Right-click on the image to save

Image Title

030819_WUHSD_KINDNESS3

Image Caption

030819_WUHSD_KINDESS1: Whittier High School students Celebrate Kindness Week with a free Chick-fil-A sandwich giveaway as part of the Associated Student Body's Grant-A-Wish campaign on Feb. 13.

Right-click on the image to save

Image Title

030819_WUHSD_KINDNESS1

Image Caption

030819_WUHSD_KINDNESS2: La Serna High School students celebrate Kindness Week, recognized Feb. 11-15, by sharing inspirational messages and dressing up as tourists.

Right-click on the image to save