San Gabriel Unified School District
San Gabriel Unified Elementary's 10th Annual ArtFest Celebrates Student Creativity
SAN GABRIEL, CA – Washington Elementary students delighted parents and community members with vibrant self-portraits, lively musical performances and art demonstrations during the 10th annual ArtFest on April 26.
ArtFest, a PTA-supported celebration of student talent and creative expression, transformed the school's cafeteria into an art gallery showcasing still life paintings and multimedia projects alongside family-friendly art activities led by professional artists and Washington teachers.
"Washington students receive weekly art instruction from our talented teacher, Seda Sevada, thanks to the support of our PTA," Principal Sandra Dunville said. "We are proud to provide foundational arts instruction to every student, from transitional kindergarten to fifth grade, ensuring a well-rounded education for every Washington Warrior."
Following the campus tour of student artwork, Washington Elementary students entertained attendees with choral and instrumental performances, including an enthusiastic rendition of "You've Got a Friend in Me" from kindergarteners that earned raucous applause.
Washington Elementary also provides choral and instrumental instruction, part of San Gabriel Unified's TK-12 arts pipeline and efforts to foster creativity, boost student engagement and provide a well-rounded educational experience.
 PHOTO CAPTION:
SANGAB_WASH_ARTFEST: Washington Elementary students showcase their artwork during ArtFest, a celebration of student talent and creative expression, on April 26.
Close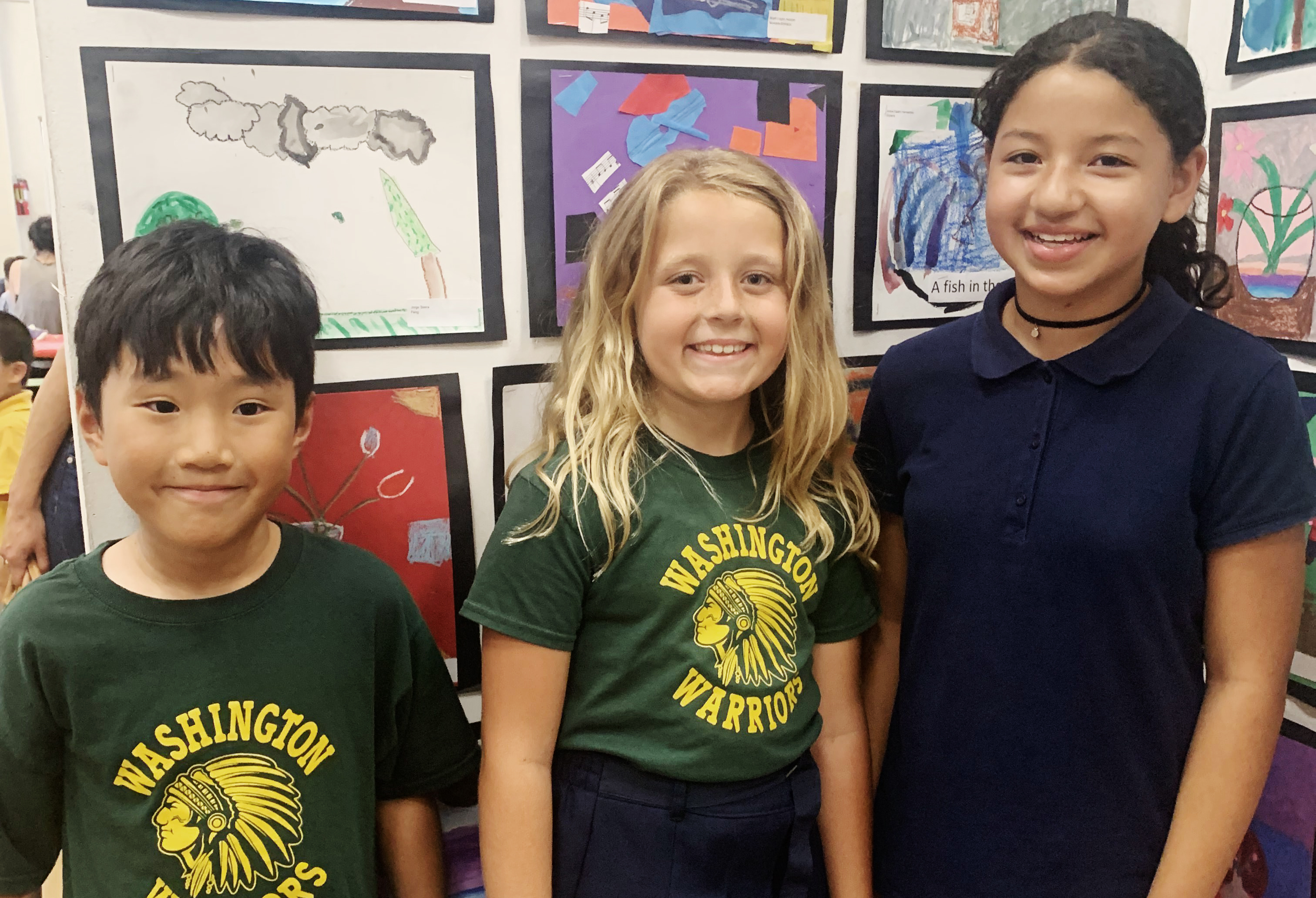 San Gabriel Unified Elementary's 10th Annual ArtFest Celebrates Student Creativity
San Gabriel Unified School District
Image Title

SANGAB_WASH_ARTFEST

Image Caption

SANGAB_WASH_ARTFEST: Washington Elementary students showcase their artwork during ArtFest, a celebration of student talent and creative expression, on April 26.

Right-click on the image to save