San Gabriel Unified School District
San Gabriel Unified Elementary Launches Program to Cultivate Positive School Environment
More than 500 Washington Elementary students, parents and staff members gathered on Feb. 5 to celebrate the launch of its Positive Behavioral Intervention and Supports (PBIS) program, which helps create a positive school setting through strategies that define, teach and support appropriate student behaviors.
While Washington is the first San Gabriel Unified school to implement the program fully, Jefferson Middle, Wilson Elementary and Roosevelt Elementary schools also use PBIS strategies on campus.
"We are practicing the Washington Way; we expect ourselves to be kind to others, stay safe and be responsible in all things," Washington fifth-grader Ajani Romero said in a speech to his peers. "We are Washington Warriors, and we can do anything."
Students, parents and District officials visited stations throughout campus that highlighted the "The Washington Way," such as classroom behavior expectations, playground etiquette and arrival and departure safety tips. Each station featured "Cool Tool" videos or presentations created by Washington students and teachers.
Washington Principal Sandra Dunville said that teachers and staff have worked hard to implement PBIS strategies throughout every part of the school day, and that negative behavior has decreased on campus since the strategies were introduced.
Read more about PBIS in San Gabriel Unified schools: https://bit.ly/2BwRNNA
PHOTO CAPTION:
SANGAB_WASHINGTON_PBIS: Washington Elementary students learn safety tips for arriving and leaving school during the PBIS kickoff event on Feb. 5.
Close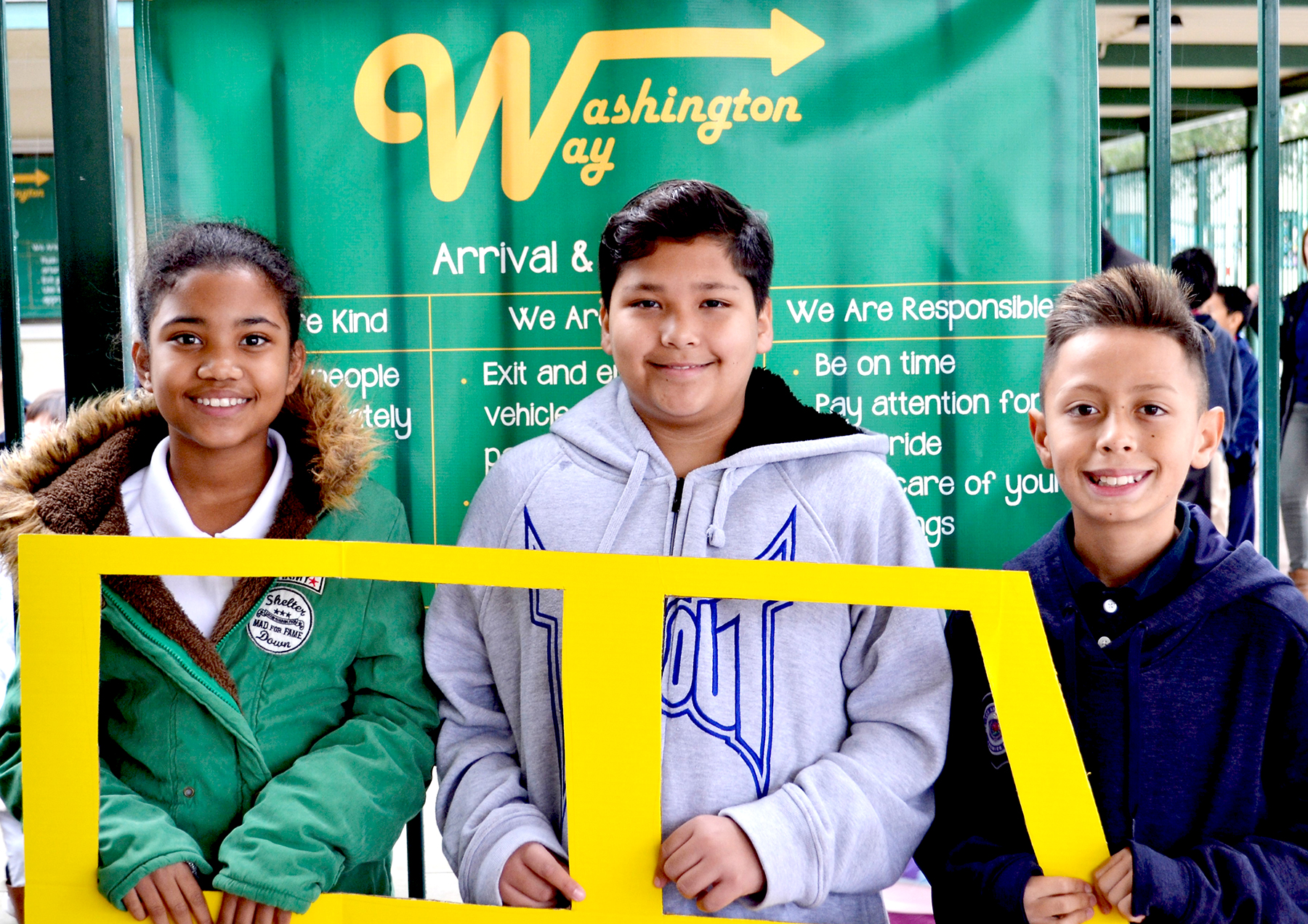 San Gabriel Unified Elementary Launches Program to Cultivate Positive School Environment
San Gabriel Unified School District
Image Title

SANGAB_WASHINGTON_PBIS

Image Caption

SANGAB_WASHINGTON_PBIS: Washington Elementary students learn safety tips for arriving and leaving school during the PBIS kickoff event on Feb. 5.

Right-click on the image to save