Río Hondo College to Honor Service of Women Veterans
WHITTIER – Río Hondo College will mark Veterans Day at 1 p.m. Tuesday, Nov. 12 with a program honoring 1st Sgt. Janet Bretado of the 240th Signal Company, distribution of a Río Hondo College Veteran Memorial Coin and performances by the 40th Infantry Division Band and Río Hondo College Choir.
The Veterans Day event will be emceed by Río Hondo College Veterans Service Center Counselor/Coordinator Arely Castaneda and feature a Presentation of Colors by the California National Guard – Veterans Honors Program.
Speakers include Bretado, Río Hondo College Superintendent/President Dr. Arturo Reyes and U.S. Army veteran Antoinette Suarez-Harmonson, who will address the significance of Veterans Day. Elected officials are expected to present certificates of recognition.
"It's an honor to take this time to recognize all our veterans and especially the women who have served in our armed forces," Reyes said. "They have faced incredible challenges in service to all Americans, one that deserves our greatest respect. Río Hondo College stands by our veterans and celebrates their pursuit of new dreams through higher education."
Bretado enlisted in the U.S. Air Force in 1999 as an F-16 armament specialist. In 2003, she enlisted in the U.S. Army as a logistician, helping to coordinate the supply of materials during three combat tours in Kuwait, Iraq and Afghanistan.
Bretado has been awarded the Bronze Star, Meritorious Service Medal, 4 Army Commendation Medals, Afghanistan Campaign Medal, Iraqi Campaign Medal, Global War on Terrorism Expeditionary, Global War on Terrorism Service Medal, 4 Army Reserve Component Achievement Medal, California Commendation Medal, and Driver's Mechanic Badge. Her civilian education includes a master's degree in business administration, a master's in organizational leadership and a bachelor's degree in criminal justice.
PHOTO

RHC_Bretado_1: Río Hondo College will honor 1st Sgt. Janet Bretado during a Veterans Day ceremony recognizing female veterans at 1 p.m. Tuesday, Nov. 12.
Close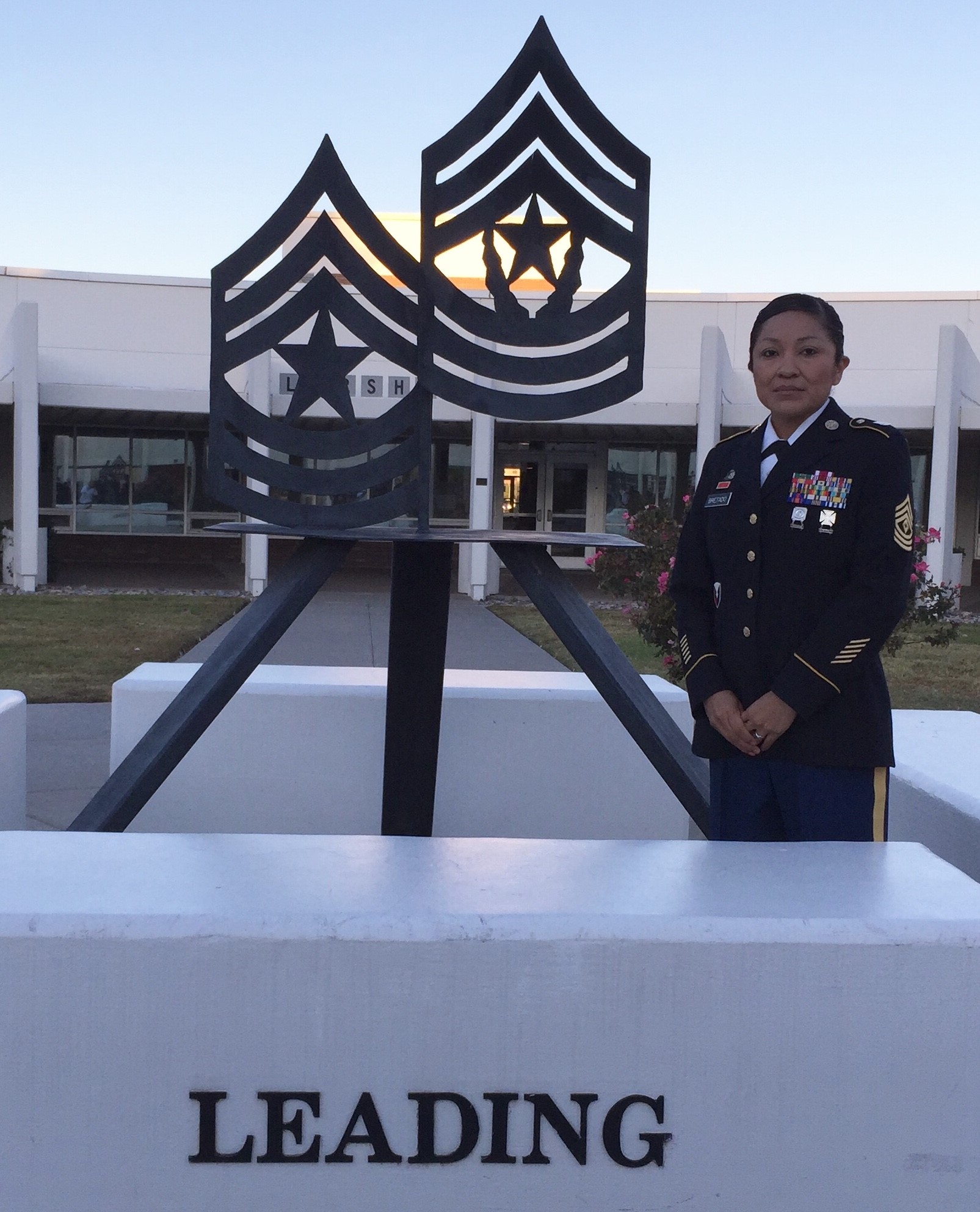 Río Hondo College to Honor Service of Women Veterans
Image Title

RHC_Bretado_1

Image Caption

RHC_Bretado_1: Río Hondo College will honor 1st Sgt. Janet Bretado during a Veterans Day ceremony recognizing female veterans at 1 p.m. Tuesday, Nov. 12.

Right-click on the image to save