Rio Hondo College Professor Attends Exclusive Writing Seminar After Capturing Writing Prize
WHITTIER – Rio Hondo College Spanish Professor Mariano Zaro attended the Martha's Vineyard Institute of Creative Writing's 2018 Summer Seminar, reviewing writing techniques, collaborating with fellow writers and receiving guidance on his own work.
Zaro, who serves as co-adviser to Rio Hondo College's Creative Writing Club, received free tuition and housing for the exclusive weeklong seminar after taking first place in the Institute's 2018 Writing Contest with a short story titled "Ninamiel/Honeygirl."
"I always wanted to go to this seminar," Zaro said. "It was a great experience. They have classes on poetry and fiction writing in the morning and in the afternoon, and you share a house with five or six fellow writers. You get to know these writers really well and you share your writing with them."
Zaro said highlights of the event included receiving feedback from the Institute on a collection of short stories he is revising for publication and learning about lyrical essay writing from author, teacher and poetry editor Christopher Citro.
The format, he said, blends poetry with the factual strength of an essay.
"I thought it was a fascinating form," Zaro said. "You can create more elliptical connections."
On the event's last day, each of the roughly 25 writers in attendance joined in reading their works aloud.
Zaro, who is the author of four bilingual books of poetry, has had his work showcased in a number of anthologies and journals. He is known throughout Los Angeles for his video interviews of prominent American poets, conducted since 2010 as part of the Poetry.LA project.
He will publish two new books of poetry – "Decoding Sparrows," a book of English poems in October 2019; and "Padre Tierra," a book of Spanish poems that will be released between July and September 2019.
"Professor Zaro shares his deep passion for the written word – in English and Spanish – with Rio Hondo College students through his classes and the writing club," Superintendent/Professor Teresa Dreyfuss said. "We are proud to count him among our faculty. He is deserving of this considerable recognition."
Zaro's winning short story was originally published 10 years ago. It tells the story of children who go to the river to swim together, including a disabled girl, and the girl's later death. Zaro said he wove the compelling piece from elements of his own childhood in Northern Spain.
"All of the elements in the story are from my own biography, but they are blended in this character," he said.
Board of Trustees President Madeline Shapiro said Zaro epitomizes the strength of Rio Hondo College's diverse faculty.
"Mariano is a multi-talented artist, as gifted in the classroom as he is on the written page or in his radio interviews," Shapiro said. "His deft understanding of students is a reflection of his unique understanding of the human condition, which is a signature element of his writing and his interviews."
PHOTOS
RHC_Zaro: Rio Hondo College Professor Mariano Zaro took first place in a writing contest sponsored by Martha's Vineyard Institute of Creative Writing, winning free tuition and housing for the Institute's exclusive summer writing seminar.
Close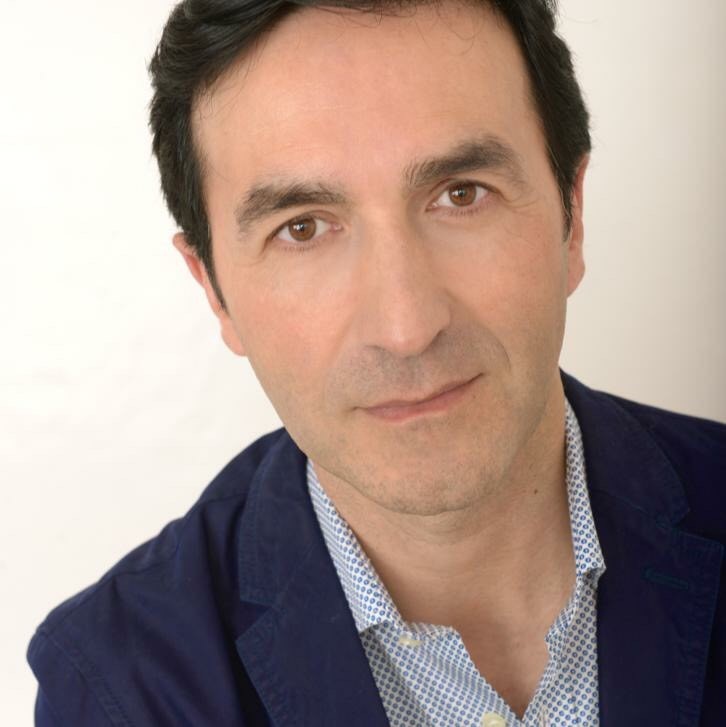 Rio Hondo College Professor Attends Exclusive Writing Seminar After Capturing Writing Prize
Image Title

RHC_Zaro

Image Caption

Rio Hondo College Professor Mariano Zaro took first place in a writing contest sponsored by Martha's Vineyard Institute of Creative Writing, winning free tuition and housing for the Institute's exclusive summer writing seminar.

Right-click on the image to save