Rio Hondo College Partnership Will Allow Students to Conduct Research at UCLA this Spring
WHITTIER – Professors at Rio Hondo College and UCLA have established the UCLA-RHC Scientific Exchange Program, which will allow six students at the Whittier-area community college to work this spring with researchers at the UCLA Center for Biological Physics.
The program kicked off Feb. 22 at the UCLA Physics and Astronomy building, where the students will meet UCLA faculty and tour the center's world-class laboratories.
"This partnership demonstrates the commitment of Rio Hondo College's faculty to continually stretch the boundaries of opportunity for our students," President/Superintendent Teresa Dreyfuss said.
Dreyfuss credited the effort to Rio Hondo College physics Professor Christian Vaca, who wanted to expand student research options. Vaca reached out to his graduate faculty adviser, UCLA Professor Alex Levine, and the duo mapped out a pact to allow students to research soft condensed matter and biological physics. The students will present their work at a conference in June.
Levine outlined the program – the first such partnership between the two institutes of higher learning – in a talk at Rio Hondo College to 42 students in December.
As part of the effort, UCLA will help cover the costs of travel and parking, as well as provide some research funds. The program meshes with UCLA's mission to connect with local colleges and extend academic opportunities to students, especially first-generation students and those from immigrant families.
Vaca said Rio Hondo College and UCLA are co-writing a proposal to the National Science Foundation to boost funding for the program. They hope to expand the effort to provide additional resources to the students.
"Dr. Vaca has opened the door to an incredible opportunity for our students," Rio Hondo College Board of Trustees President Madeline Shapiro said. "It's also a terrific example of the support students receive when they enroll at Rio Hondo College, where our dedicated educators are continually raising the bar in their commitment to student success."
PHOTO:
RHC_UCLA_1: UCLA Professor Alex Levine outlines the RHC-UCLA Scientific Exchange Program for Rio Hondo College students in December. Six students will participate in the program when it launches Thursday, Feb. 22.
Close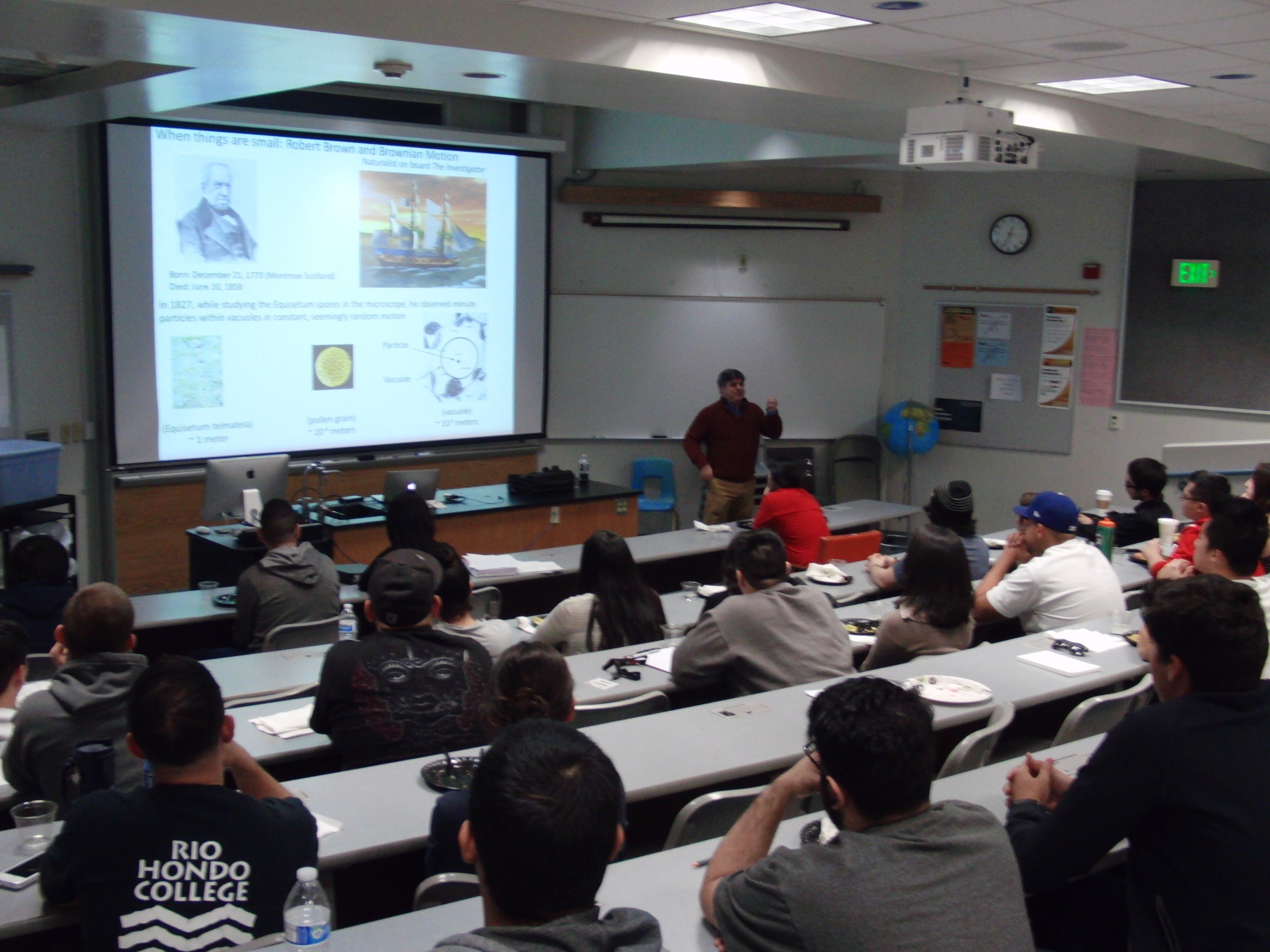 Rio Hondo College Partnership Will Allow Students to Conduct Research at UCLA this Spring
Image Title

RHC_UCLA_1

Image Caption

UCLA Professor Alex Levine outlines the RHC-UCLA Scientific Exchange Program for Rio Hondo College students in December. Six students will participate in the program when it launches Thursday, Feb. 22.

Right-click on the image to save