Río Hondo College Homeland Security Program Offers Guide for Residents
WHITTIER – Río Hondo College is inviting area residents to learn the latest skills and techniques for preparing themselves, their family and their community to respond to natural hazards and acts of terrorism.
The training is part of the College's Homeland Security Program, a cutting-edge discipline now enrolling for spring semester 2020. Rio Hondo College offers a Certificate of Achievement and Associate of Science in the discipline.
"Preparation is everything when it comes to handling everything from a wind-driven fire to an earthquake, flood or even a hostile action," Homeland Security Program Coordinator Dr. Ygnacio "Nash" Flores said.
The program was approved in 2018 by the California Community Colleges Chancellor's Office and builds on Río Hondo College's nationally recognized public safety programs. The following courses are currently available:
• HMLD 101 Introduction to Homeland Security (CRN 35971)
• HMLD 102 Introduction to Emergency Management: (CRN 37253)
• HMLD 103 Terrorism and Violence in Society: (CRN 37290)
• HMLD 104 Emergency Planning and Response: (CRN 37417)
• HMLD 105 Hazard Mitigation in Emergency Management: (CRN 37908)
• HMLD 203 Homeland Security: Leadership, Policy & Practice: (CRN 37988)
"Homeland security expertise has never been in such high demand as it is today," Superintendent/President Dr. Arturo Reyes said. "This program teaches students and a new generation of public safety officials about the critical issues and tactics for ensuring safety."
Spring registration is open through Friday, Jan. 24. For information, email Flores or call (562) 463-7733.
PHOTO
RHC_Security_1: Río Hondo College's Homeland Security Program builds on the strengths of the College's nationally recognized public safety programs, including fire and emergency medical technician training.
Close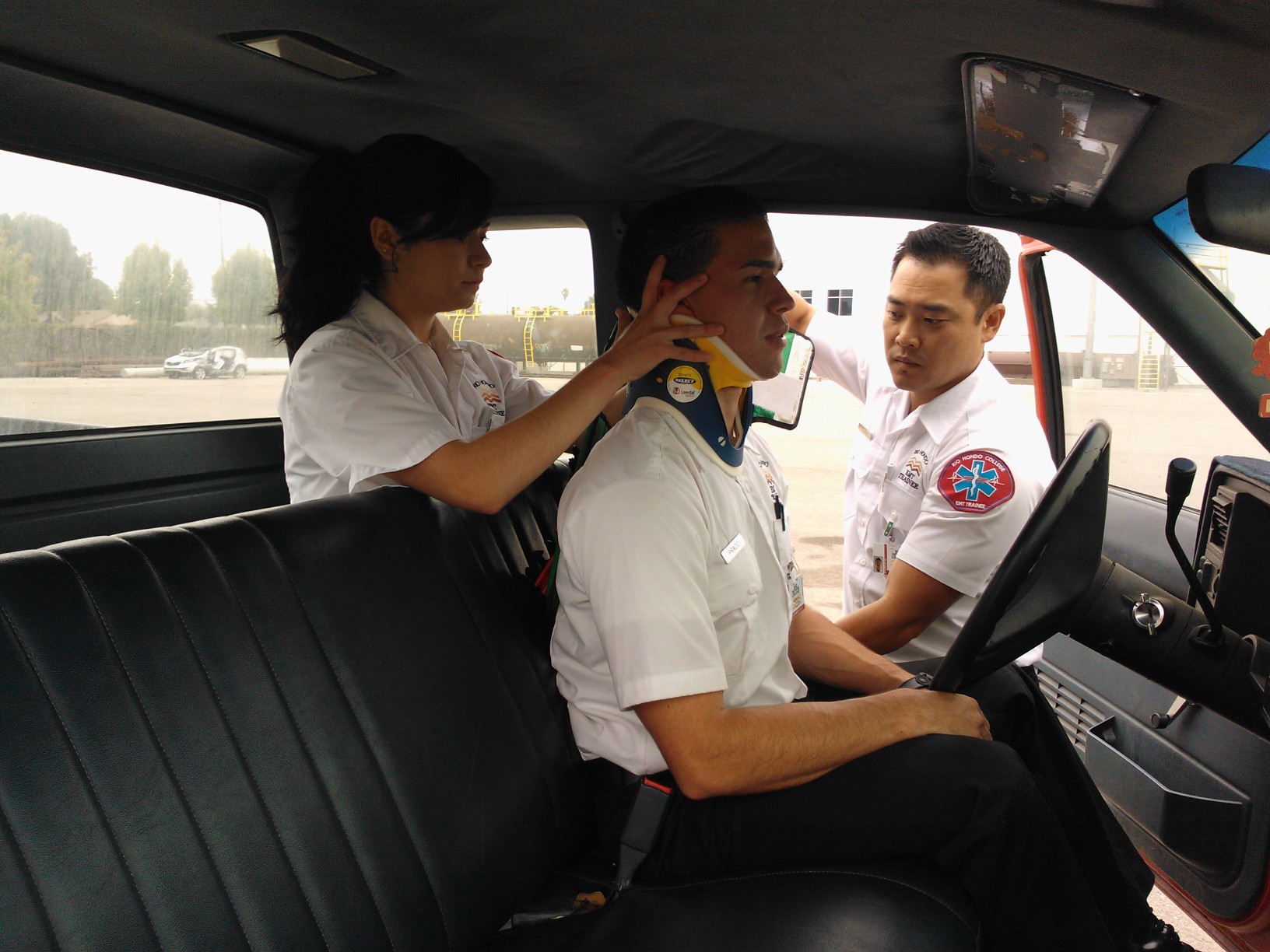 Río Hondo College Homeland Security Program Offers Guide for Residents
Image Title

RHC_Security_1

Image Caption

RHC_Security_1: Río Hondo College's Homeland Security Program builds on the strengths of the College's nationally recognized public safety programs, including fire and emergency medical technician training.

Right-click on the image to save