Río Hondo College Celebrates Graduates with Drive-through 'Grad Care Package' Pickup and Celebrations Webpage
WHITTIER – Río Hondo College is celebrating its 2020 graduating class on Tuesday, May 26 and Wednesday, May 27 with a drive-through distribution of "Grad Care Packages" that include traditional graduation gear along with some surprises.
The events are being held in lieu of the College's traditional ceremonies because of COVID-19 concerns and are following the same safety guidelines used for the College's drive-through food pantry. This is Río Hondo College's 57th annual Commencement.
The route students take to get their packages has been decorated with balloons, signs and posters; students are also being invited to submit their photos, major information and a quote for a celebratory slideshow that will be presented on a special Commencement Celebration Page on the College website.
"We'd much rather hold our regular commencement ceremony together, but our students' health and safety must take priority over even this most significant of celebrations," Superintendent/President Dr. Arturo Reyes said. "Despite the changes we've had to make, nothing can dim our pride in our students and their accomplishments."
This year, 1,918 students earned Associate of Arts and Associate of Science degrees, many of which will guarantee admission to the California State University system. In addition, the College is graduating 10 students as part of its second cohort of recipients of a Bachelor of Science degree in automotive technology. Río Hondo is one of a few California community colleges to offer a bachelor's degree as part of a historic state program.
This year, the College has two valedictorians: Zachary Alexander Alvidrez, an engineering major and member of MESA; and Carolina "Lina" Campillo, a political science major, student trustee, member of the Pathway to Law School and gold medal recipient for Forensics Speech & Debate.
The 2020 Fellows of the College are Dr. Lynette Nyaggah and Chief Tracy E. Rickman. Nyaggah taught linguistics, English and English as a New Language for 32 years; she is a recipient of the 2019 Hayward Award, which recognizes the top faculty across the California Community Colleges system.
Rickman, who has been with the College for 22 years, led the Río Hondo Fire Academy, Wildland Fire Academy and EMT program to national distinction. He retired in 2019.
College leaders are also inviting graduates to return in spring 2021 for an in-person celebration.

PHOTOS:
RHC_Commencement_1-3: Río Hondo College graduates pick up celebratory signs and packages on May 26 as part of the College's virtual graduation celebration events.
Close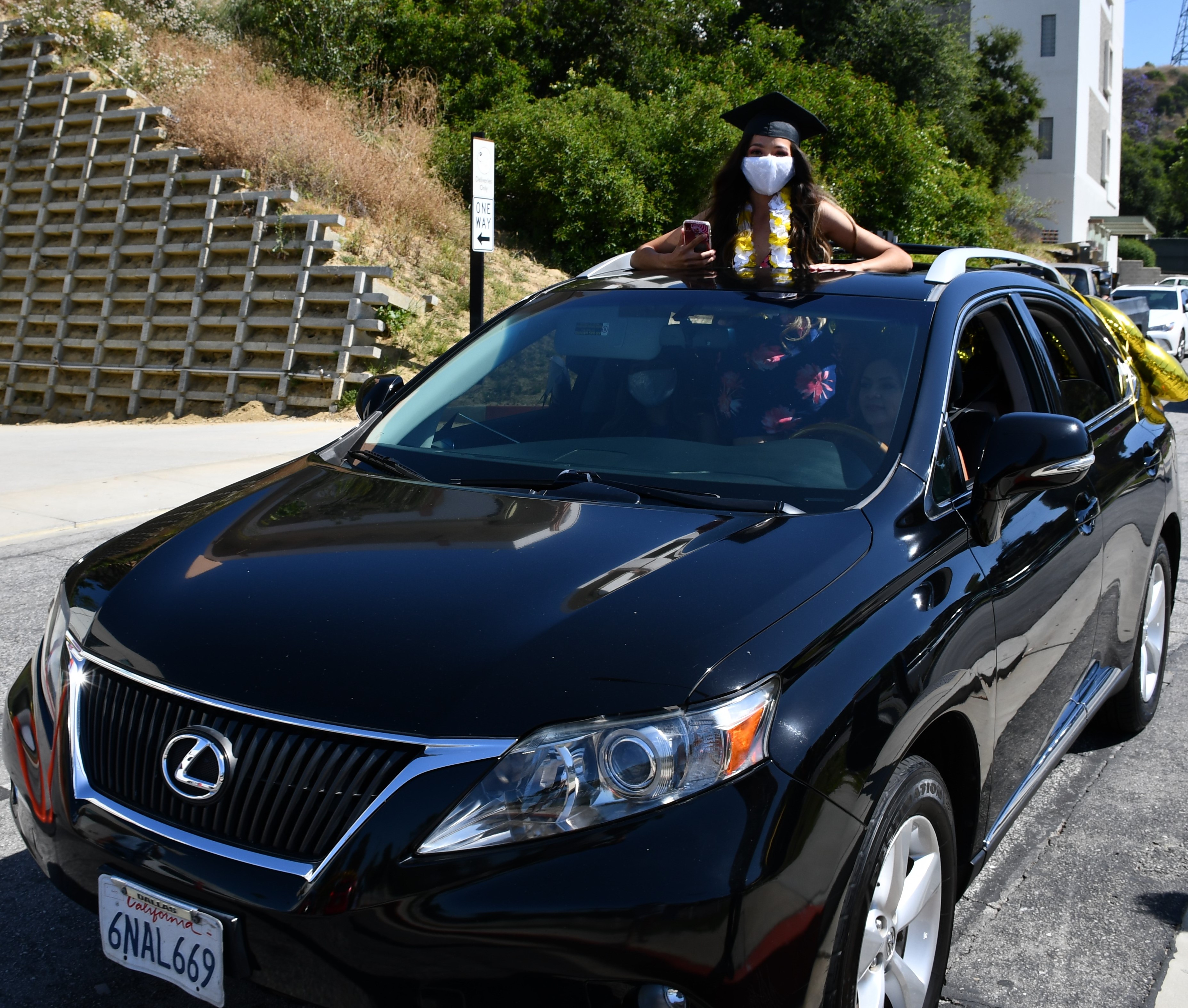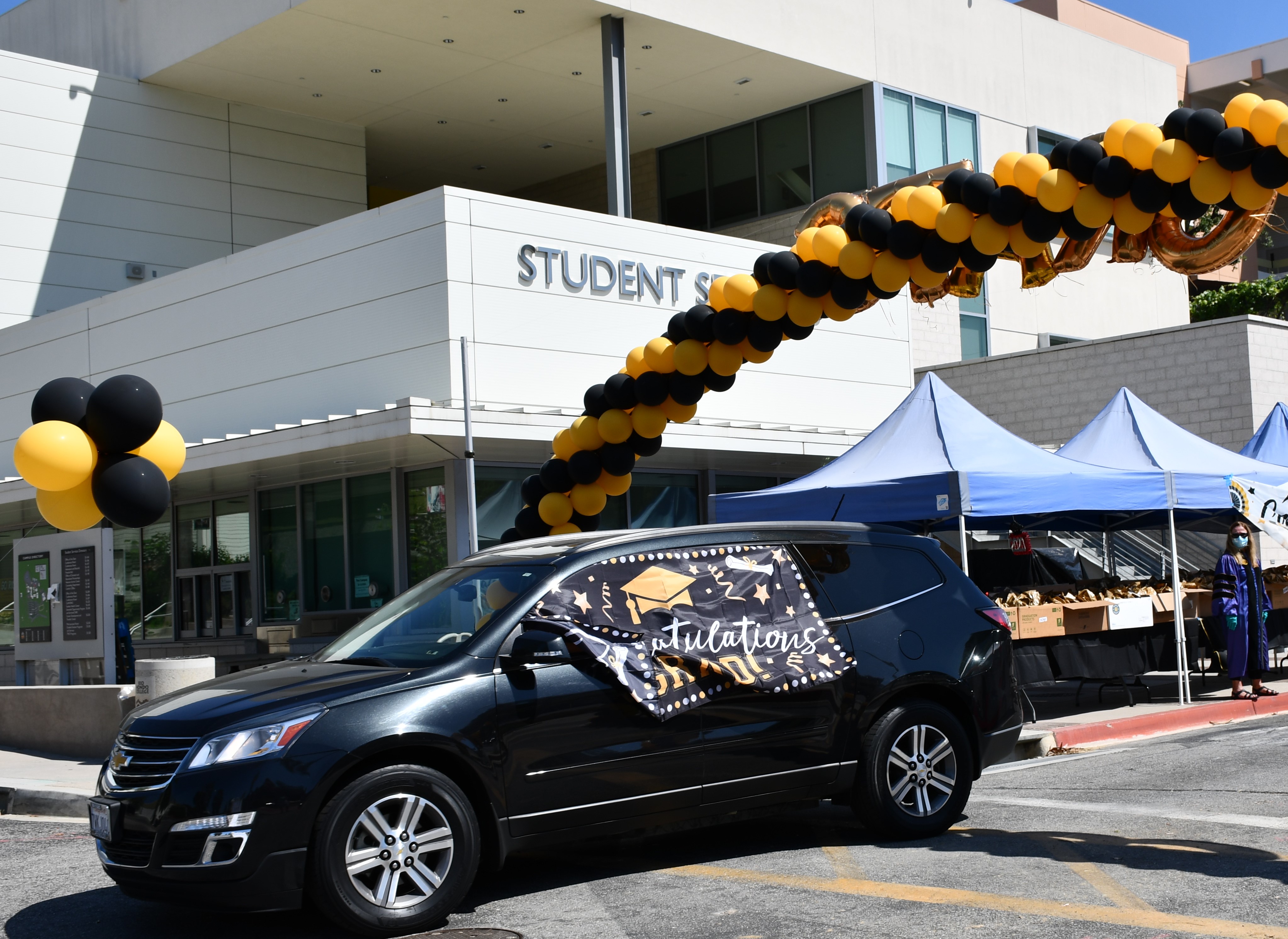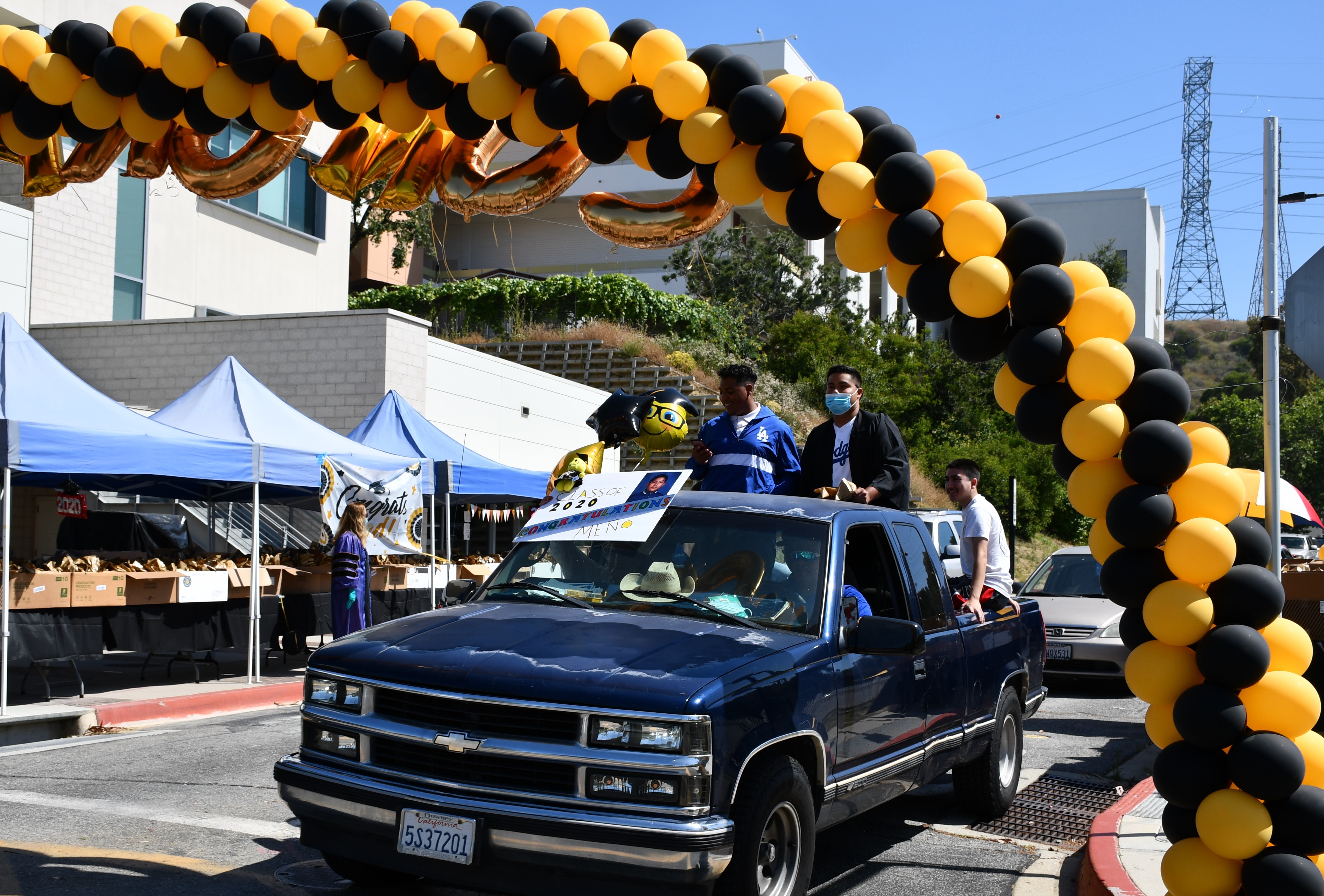 Río Hondo College Celebrates Graduates with Drive-through 'Grad Care Package' Pickup and Celebrations Webpage

Image Title

RHC_Commencement_3

Image Caption

RHC_Commencement_1-3: Río Hondo College graduates pick up celebratory signs and packages on May 26 as part of the College's virtual graduation celebration events.

Right-click on the image to save

Image Title

RHC_Commencement_2

Image Caption

RHC_Commencement_1-3: Río Hondo College graduates pick up celebratory signs and packages on May 26 as part of the College's virtual graduation celebration events.

Right-click on the image to save

Image Title

RHC_Commencement_1

Image Caption

RHC_Commencement_1-3: Río Hondo College graduates pick up celebratory signs and packages on May 26 as part of the College's virtual graduation celebration events.

Right-click on the image to save