Paramount Unified School District
Paramount Students Work to Improve Environment Through Green Club
Paramount, CA – When Paramount High School Green Club members travel to the wetlands at the Bolsa Chica Ecological Reserve to assist the Bolsa Chica Land Trust with their restoration efforts, they have become accustomed to finding the most unusual items deposited in the ecological reserve: shirts, syringes, tires and even a couch.
The adverse environmental conditions only strengthen the determination of Green Club members to provide eco-friendly spaces during the twice-annual trips, which allow the students to observe changes in the wetlands and track the progress of the native grasses and scrub bushes they have planted.
"Going to Bolsa Chica is my favorite part of Green Club," Paramount High senior and Green Club Vice President Christopher Shokunbi said. "We encourage everyone at school to get involved, it's so easy. Bolsa Chica restoration goes on continually. If you want it, you can be part of the effort."
Now in its 12th year, the 100-member Green Club is active in campus environmental initiatives, heading up Paramount High's recycling program – bins are in every classroom and members lead a weekly cleanup every Thursday after school – and tending to the school's community garden, a favorite meeting place for students, who relax among its succulents and hibiscus plants.
"Green Club members are passionate about the environment and about taking a leadership role in engaging their friends, family and community members to pursue eco-friendly activities," PHS English teacher and Green Club adviser Daniel Hasheminejad said. "We want the students to see groups like the Bolsa Chica Land Trust in action and consider a possible career in environmental science."
Green Club field trips to wildlife habitats and nature preserves are a mix of education, community service and relaxation. An annual highlight is a summer camping trip to Yosemite, where students not only work with park rangers and volunteers to perform meadow restoration, but also spend time bonding beneath Yosemite's spectacular night sky.
"The Green Club is a tremendous resource for the Paramount community. Growing up in the city, many of our students have not had the opportunity to experience nature on such a personal level," Paramount Board President Vivian Hansen said. "Thank you to Daniel Hasheminejad for providing these leadership opportunities for our students."
Paramount High senior Brian Rodriguez has been active in the Green Club for three years and is part of the club's leadership team, responsible for conducting the campus recycling and garden projects. Rodriguez said communication and outreach are key to promoting environmentalism.
"I care about the environment and want to help out as much as I can," Rodriguez said. "It takes a lot of commitment. What we have been able to build has been amazing, but there is always more to do."
Hasheminejad is a Sierra Club leader and has worked with the Angeles Chapter Sierra Club Inspiring Connections Outdoors (ICO) for nearly 10 years to arrange funding for field trips. The Green Club also uses receipts from its recycling program to raise money for events.
"Paramount students are acutely aware that protecting our precious resources and promoting eco-sustainability are among the major challenges they will face in the 21st century," Paramount Unified Superintendent Ruth Pérez said. "The District fully supports the Green Club's ongoing efforts to keep Southern California nature preserves in pristine condition, so that future generations may also enjoy their magnificent beauty."
PHOTO CAPTIONS:
102418_PARAMOUNT_GREENCLUB1: Paramount High School Green Club members enjoy a restoration project at the Bolsa Chica Ecological Reserve.
102418_PARAMOUNT_GREENCLUB2: The Paramount High School Green Club works to improve the environment through planting projects, beach clean-ups and a recycling program.
Close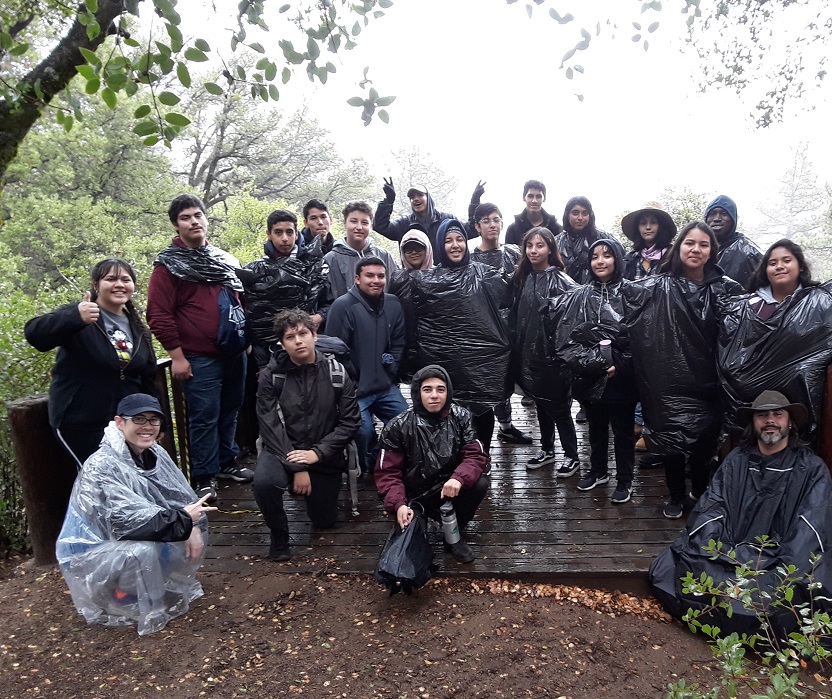 Paramount Students Work to Improve Environment Through Green Club
Paramount Unified School District
Image Title

102418_PARAMOUNT_GREENCLUB2

Image Caption

The Paramount High School Green Club works to improve the environment through planting projects, beach clean-ups and a recycling program.

Right-click on the image to save