Lynwood Unified School District
58 Lynwood Unified Students Graduate in Summer School Commencement Ceremony
Lynwood – Pathways Independent Studies graduate Mario Landeros-Garcia attended 10 different elementary schools as his family struggled with homelessness and, in high school, he began losing interest in his schoolwork.
But with the support of Lynwood Unified's Pathway Independent Studies program, Garcia found a way to focus on his studies and earn his diploma during the District's summer commencement ceremony on July 19.
"My teachers never let me quit," Garcia said. "I worked a nightshift job and would take a short nap before coming to school but it was worth it. Life will always have bumps, but you have to keep moving forward and never give up."
Garcia was one of 58 Lynwood Unified School District students to graduate during a summer ceremony at the Lynwood High School Performing Arts Center. The event honored students from Firebaugh, Lynwood and Vista high schools and Pathway Independent Studies.
Vista High School and Pathway Independent Studies provide students with the option to enroll in a comprehensive summer school program, in which classes are held four days a week, or independent study, in which students work at home and attend classes two days a week to assess their progress. Lynwood's credit recovery system gives students the opportunity to take or retake courses – often helping them overcome hardship which prevents them from a traditional path to graduation.
"I used to dread school, but I realized that you're not going to get very far in life based on what you already know," Firebaugh graduate Gisselle Munoz said.
Lynwood Unified Superintendent Gudiel R. Crosthwaite congratulated the students on pushing through to achieve their diplomas as scores of friends and family members cheered.
"I'm so inspired to see so many of our students thriving despite the challenges placed in front of them," Crosthwaite said. "The perseverance our graduates have displayed throughout their journey is going to lead them to success in the next phase of their lives."
"Congratulations to our 2018 summer commencement graduates," Lynwood Unified Board President Alfonso Morales said. "We are proud of our students for staying the course and overcoming obstacles to achieve their goals."
PHOTO CAPTIONS:
072718_LUSD_SUMMERGRADS1: A Lynwood Unified graduate celebrates summer commencement on July 19.
072718_LUSD_SUMMERGRADS2: Nearly 60 Lynwood Unified students received diplomas during summer commencement on July 19.
Close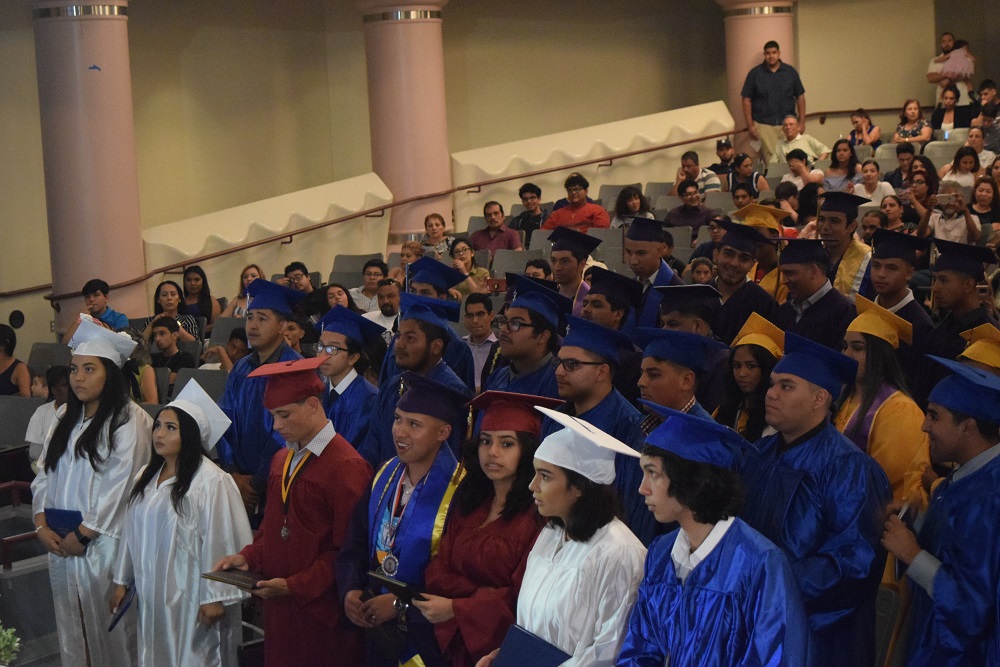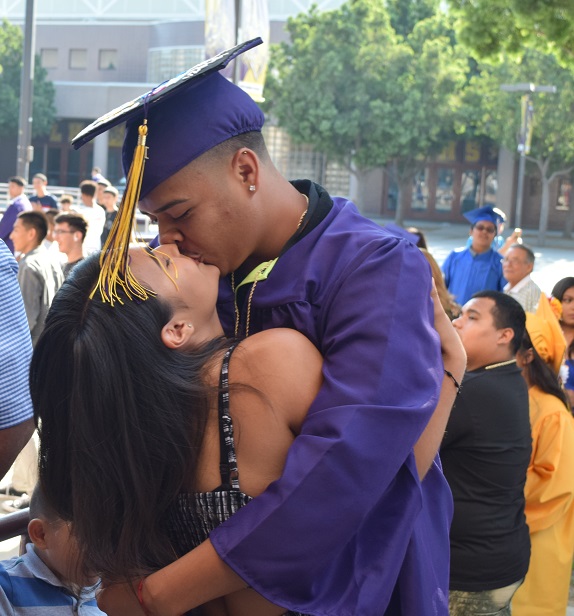 58 Lynwood Unified Students Graduate in Summer School Commencement Ceremony
Lynwood Unified School District

Download all photos
Image Title

072718_LUSD_SUMMERGRADS2

Image Caption

Nearly 60 Lynwood Unified students received diplomas during summer commencement on July 19.

Right-click on the image to save

Image Title

072718_LUSD_SUMMERGRADS1

Image Caption

A Lynwood Unified graduate celebrates summer commencement on July 19.

Right-click on the image to save