Monrovia Unified School District
Monrovia Unified School District Trustees Present at California's Premier Continuing Education Event
MONROVIA – Monrovia Unified School District representatives gave presentations on how intervention and support programs are building stronger ties with parents to boost student achievement during the California School Boards Association's (CSBA) 2019 Annual Education Conference (AEC) and Trade Show held Dec. 5-7 at the San Diego Convention Center.
The conference featured over 120 workshops on topics that included teaching and learning, advocacy, engagement and community relations, equity, opportunity and access, wellness and safety, and funding, finance and facilities. Monrovia Unified School District was selected to present two of those workshops.
Monrovia Unified Board of Education Clerk Maritza Travanti, Director of Counseling, College, and Career Dr. Catherine Real, and Superintendent Dr. Katherine Thorossian gave a workshop on how the District's Wellness Center Model supports students in all District schools by establishing community-based partnerships.
"Monrovia Unified wants to share with our partners in education what we are doing right, as well as learn from our partners what we can do better," Travanti said. "The Annual Education Conference is a great opportunity for us to expand our knowledge and bring back new ideas to help our students succeed."
More than 3,000 school board trustees attended the conference to collaborate with their colleagues, participate in workshops and hear keynote speeches from distinguished guests, such as physicist and futurist, Dr. Michio Kaku and Pulitzer-prize winning journalist, Ron Suskind.
Monrovia Unified Assistant Superintendent Dr. Sue Kaiser and Instructional Specialist Stacy Wilkins also presented a workshop on the District's supplemental summer intervention programs in reading and math, targeting students two or more years behind in achievement. The programs result in students completing an estimated six months of learning in just four weeks.
The highlight of the conference was the presentation of Monrovia Unified School District's 21st Golden Bell Award for its Early College Program at Monrovia High School. The Golden Bell is awarded for innovative programs that have yielded positive results for students in the State of California.
In receiving the award, then Board President Ed Gililland said, "This award reflects the vision of this Board of Education in creating opportunities for students which will promote their success in college and in their future career choices."
"Our District is a community dedicated to student achievement, and what better place to share, study, and seek new approaches to educating our students than at the California School Board's annual conference?" Superintendent Dr. Katherine Thorossian said. "Monrovia Unified is proud have presented at this year's conference and to collaborate with our colleagues who are just as excited about education as we are."
Close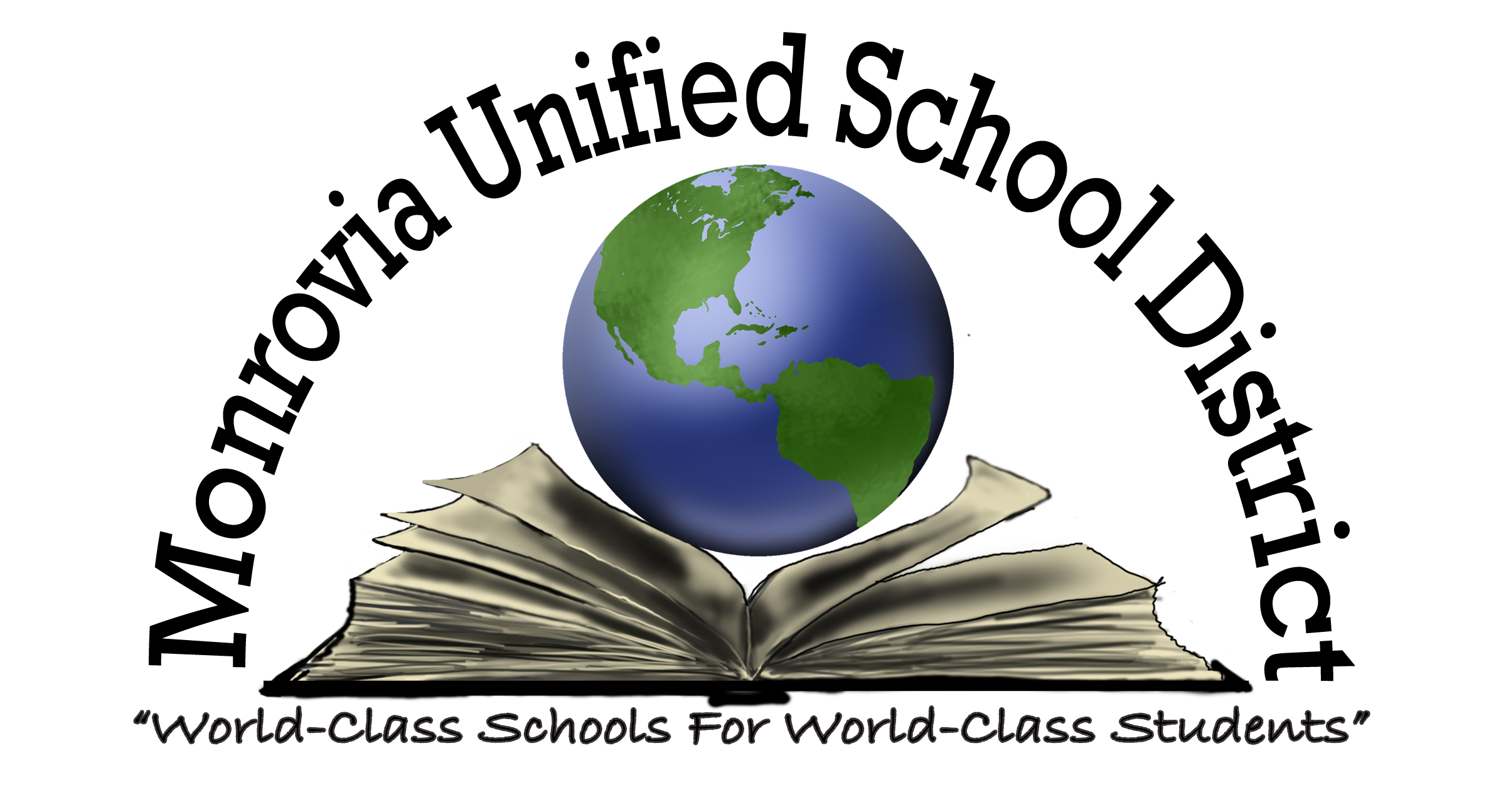 Monrovia Unified School District Trustees Present at California's Premier Continuing Education Event
Monrovia Unified School District
Image Title

MUSD

Right-click on the image to save