Lynwood Unified School District
Lynwood Unified Students Explore Augmented Reality with Google Program
Lynwood – Lugo Elementary first-graders exuded excitement on March 21, hovering over their smart phones and running semi-circles while tracking 3D dinosaurs that appeared in their classroom as a part of the Google Expeditions Augmented Reality Pioneer Program.
As one of a series of visits to Lynwood schools this month, Google representatives showcased the new program, which builds upon the widely popular virtual reality Google Expeditions technology.
"Augmented reality gives students the chance to experience lessons together, rather than individually through virtual reality," Google Representative Calvin Huang said. "Ideally, teachers can teach lessons on topics and these programs can supplement those lessons."
The program uses technology that scans and maps the physical room and projects 3D models throughout. Positional tracking allows students to walk around the objects or back away for a full view.
Lugo students gasped as Triceratops morphed into Velociraptors, tilting their phones to view new angles of the dinosaurs.
"The dinosaurs look so real," first-grader Sebastian Oropeza said. "When you move around you can see the different sides of them, and it's so cool."
First-graders also experienced a 3D lesson on camouflage animals, which included a zebra and a butterfly.
Teachers were trained on the program by a Google representative, allowing them to lead expeditions in their classrooms. In all, 16 first- through sixth-grade Lugo classrooms experienced the augmented reality lesson.
Google held similar showcases at Lynwood Unified's Washington Elementary on March 5, Will Rogers Elementary on March 8 and Lincoln Elementary on March 14. More demonstrations are scheduled at Abbott Elementary on March 26, and at Lindbergh Elementary on March 28.
Other augmented reality lesson plans include: forces of nature, human muscular system, the ocean floor, phases of the moon, and World War I and II.
"Our students were blown away by Google's technology, which allowed them to experience things that we typically only read about," Lugo Principal Dr. Dionne Garner said. "Being able to show curriculum rather than just tell it inspires students in a whole new way."
Google's visit to Lynwood Unified continues the District's focus on technology. In October, the District unveiled a $250,000 science, technology, engineering, arts and mathematics (STEAM) mobile classroom, which is currently stationed at Lynwood Middle School. Washington Elementary School features a new robotics computer lab.
"We're excited to be growing as a District and equipping our students with state-of-the-art tools that will stimulate new possibilities for them," Lynwood Unified Superintendent Gudiel R. Crosthwaite said. "We want to thank Google for their partnership and helping to enhance our educational environment for our students and helping them see a world beyond our classrooms."
PHOTO CAPTION:
032318_LUSD_GOOGLE1: A Lugo Elementary School student uses the Google Expeditions Augmented Reality Pioneer Program during a special showcase on March 21. Google representatives are visiting Lynwood Unified this month to share the technology with students.
Close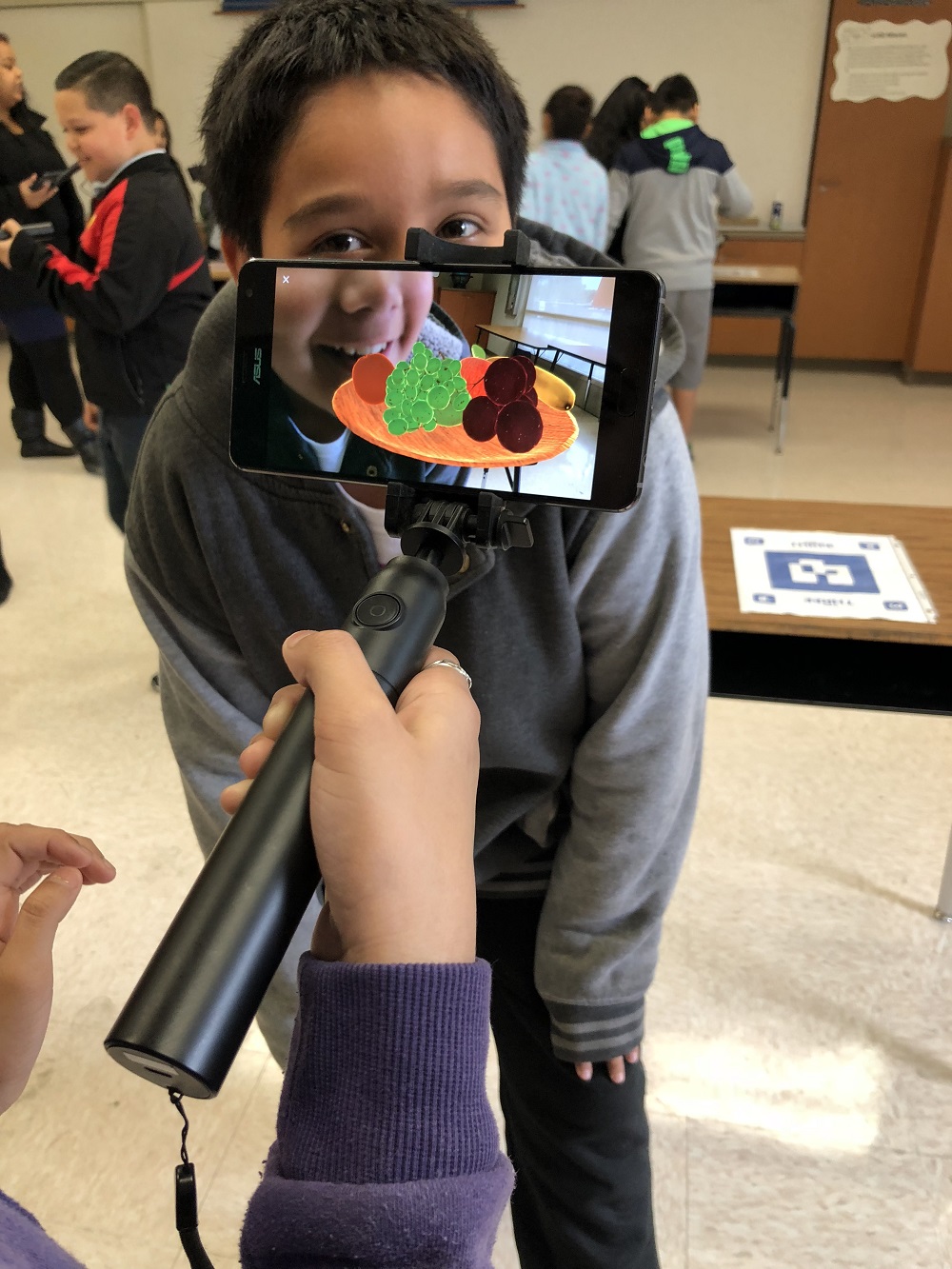 Lynwood Unified Students Explore Augmented Reality with Google Program
Lynwood Unified School District
Image Title

032318_LUSD_GOOGLE1

Image Caption

A Lugo Elementary School student uses the Google Expeditions Augmented Reality Pioneer Program during a special showcase on March 21. Google representatives are visiting Lynwood Unified this month to share the technology with students.

Right-click on the image to save