Whittier Union High School District
LA Philharmonic Performs Free Concert at Historic Whittier High School Auditorium
WHITTIER – Whittier High School's historic Vic Lopez Auditorium transformed into a dazzling Hollywood-inspired concert hall when the Los Angeles Philharmonic staged a one night-only, showstopping performance for over 2,000 students and members of the community on Sept. 27.
Los Angeles County Supervisor Janice Hahn partnered with Whittier Union and the Whittier Chamber of Commerce to bring the orchestra to Whittier for a free community concert. The Philharmonic was led by Associate Conductor Paolo Bortolameolli; the concert featured works by Beethoven, Duke Ellington, Aldemaro Romero and Leonard Bernstein, plus an LA Phil-commissioned work by Paul Desenne.
"We are honored to partner with Supervisor Hahn to bring this classical performance group to the Whittier community," Superintendent Martin Plourde said. "To have Whittier High School serve as the hub for such esteemed entertainment as the Philharmonic is an honor for our school district and provides our student musicians the opportunity of a lifetime to listen to and learn from a world-class ensemble."
The event – attended by the Whittier Union Board of Trustees, local dignitaries and elected officials – included a special demonstration of the auditorium's newly restored 1926 Wurlitzer theater organ, which was donated to the school in 2016 by the Whittier High School Alumni Association and dedicated in 2018 during an installation celebration.
The performance was part of the Philharmonic's free Neighborhood Concerts series across Los Angeles County. Other performances were held at Cal State Los Angeles and Morningside High School in Inglewood.
PHOTO CAPTION
100119_WUHSD_PHILHARMONIC: Over 2,000 Whittier Union students and community members packed into Whittier High School's Vic Lopez Auditorium, where the Los Angeles Philharmonic performed a free Neighborhood Concert on Sept. 27. Pictured are Whittier Union Superintendent Martin Plourde and performing arts students from California High School.
Close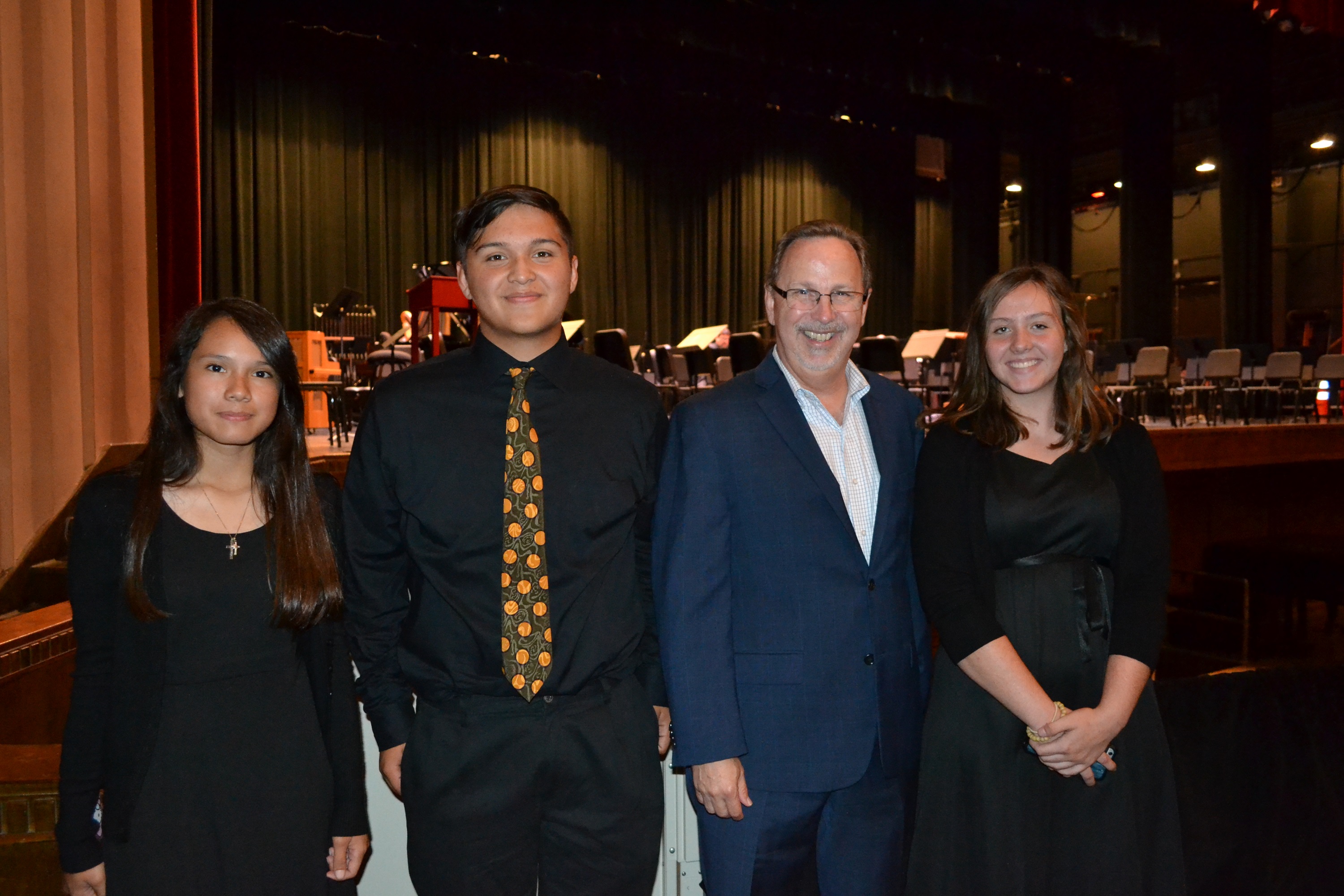 LA Philharmonic Performs Free Concert at Historic Whittier High School Auditorium
Whittier Union High School District
Image Title

100119_WUHSD_PHILHARMONIC

Image Caption

100119_WUHSD_PHILHARMONIC: Over 2,000 Whittier Union students and community members packed into Whittier High School's Vic Lopez Auditorium, where the Los Angeles Philharmonic performed a free Neighborhood Concert on Sept. 27. Pictured are Whittier Union Superintendent Martin Plourde and performing arts students from California High School.

Right-click on the image to save