Hacienda La Puente Unified School District
Hacienda La Puente Unified Students Learn Filmmaking Through Youth Cinema Project
CITY OF INDUSTRY – Hacienda La Puente Unified students are learning the fundamentals of filmmaking in The Youth Cinema Project (YCP), an exciting new summer pilot program in the District that is hosted at Lassalette School.
The program, which runs through June 30, teaches young filmmakers graduate-level concepts under the guidance of industry professionals, with the goal of producing short student-created videos based on real-world social and community issues that will be shared on YouTube.
Two YCP morning classes are offered at Lassalette, one for fifth-grade through sixth-grade students and one for seventh-grade through eighth-grade, where students are learning the basics of scriptwriting, cinematography, sound mixing and post-production editing.
"The students are collaborating and team-building each day, teaching them how to communicate on top of learning college-level film skills," Youth Cinema Project mentor Courtney Marsh said. "We encourage our students to take something personal such as a social issue in their community that they care about and pitch it to the class, asking students to dig deep, be vulnerable and express themselves."
The YCP curriculum was developed by the Latino Film Institute, founded by award-winning actor, producer and director Edward James Olmos, to help students grow their interpersonal skills, promote equity and close the achievement gap. To support the program, the District has provided equipment and technology to assist the YCP mentors.
"I have really enjoyed working as a team with the other students and learning what it takes to be a producer," sixth-grade YCP student Madelyn Lee-Maslar said. "This program has taught me how to communicate with others to create something meaningful and has inspired me to be a producer when I grow up."
Hacienda La Puente Unified will hold a YCP summer video showcase at 6:30 p.m. on Wednesday, June 29 at Lassalette School to celebrate the success of the student films.
"Thank you to the Board of Education for supporting the Youth Cinema Project and initiating this incredible opportunity for Hacienda La Puente Unified," Superintendent Dr. Alfonso Jiménez said. "Our students have stories to share with the world and this project provides them with the platform, training and industry mentors to do so. We are thrilled to see their final projects."
PHOTO CAPTION:
HLPUSD_YOUTHCINEMAPROJECT: Seventh- and eighth-grade Youth Cinema project students get ready to film their interviews during the summer pilot program at Lassalette School.
Close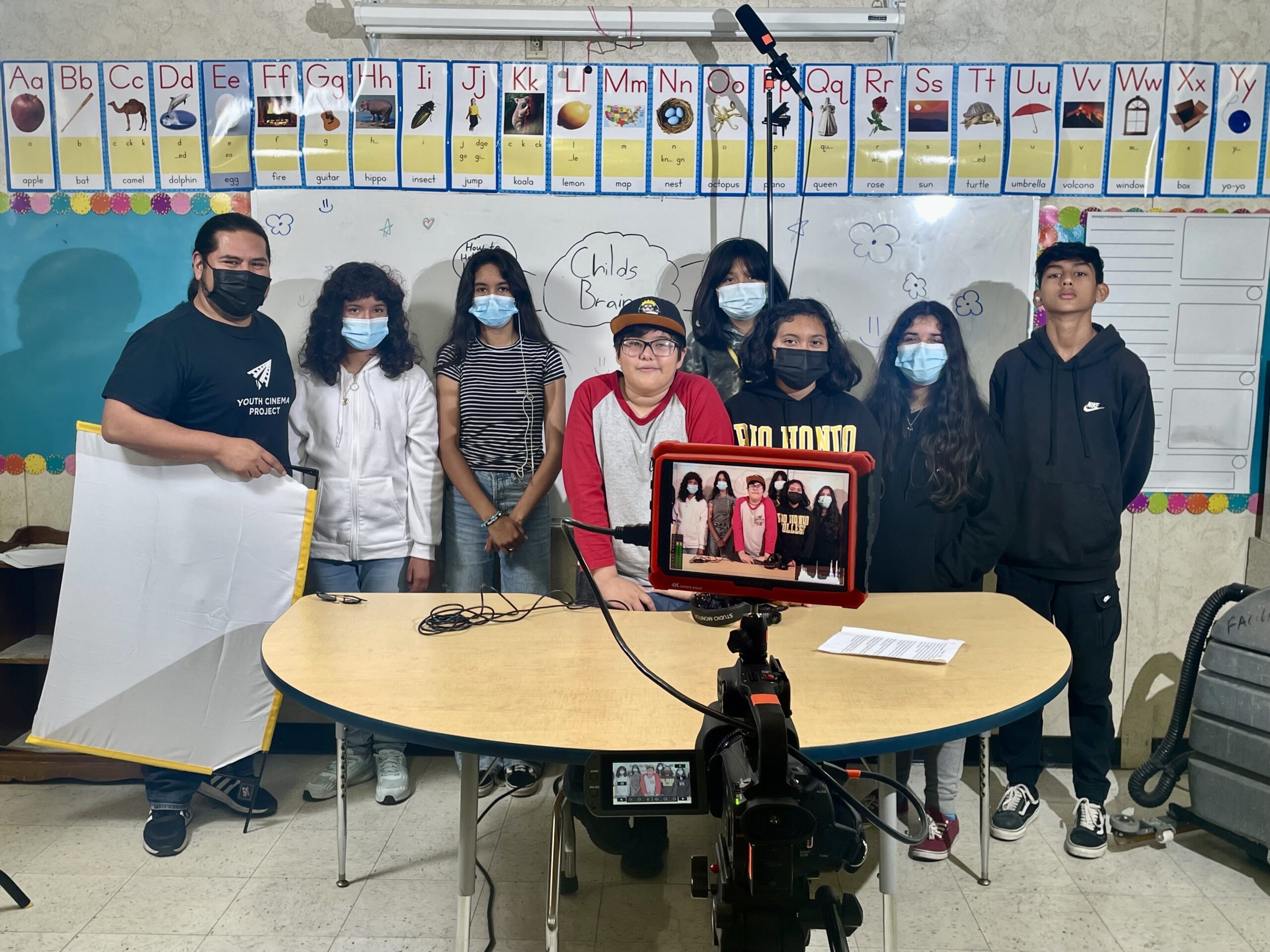 Hacienda La Puente Unified Students Learn Filmmaking Through Youth Cinema Project
Hacienda La Puente Unified School District
Image Title

HLPUSD_YOUTHCINEMAPROJECT

Image Caption

HLPUSD_YOUTHCINEMAPROJECT: Seventh- and eighth-grade Youth Cinema project students get ready to film their interviews during the summer pilot program at Lassalette School.

Right-click on the image to save