San Gabriel Unified School District
Gabrielino High Speech and Debate Program Celebrates 3 Academic All-Americans
SAN GABRIEL, CA – Three speech and debate students at San Gabriel Unified's Gabrielino High School have received national acclaim as Academic All-Americans, a designation given by the National Speech and Debate Association for excellence in academics and at speech and debate tournaments.
Seniors Andrew Do, Kenny Le and Jaycob Wahinehookae received the recognition this year, joining nearly 100 Gabrielino Academic All-Americans throughout the program's 25-year history.
"Joining speech and debate gave me the opportunity to voice my ideas, be a leader and example to fellow teammates, and improve as a speaker," Le said. "My high school experience wouldn't be the same without speech and the people and activities that come with it."
To be eligible for the award, students must earn a Superior Distinction score of more than 750 accumulated tournament points and an unweighted GPA of 3.7 or higher. Students may also qualify with a 3.5 GPA if they achieve a score of 27 on the ACT or a 1300 on the New SAT.
Andrew Do plans to study mathematics and engineering at Cal Poly San Luis Obispo; Kenny Le will major in business economics and minor in accounting at UCLA; and Jaycob Wahinehookae will pursue a degree in biology at UC Irvine.
PHOTO CAPTION:
SANGAB_SPEECH_AAA: Gabrielino High School seniors Jaycob Wahinehookae, Andrew Do and Kenny Le have been named Academic All-Americans by the National Speech and Debate Association.
Close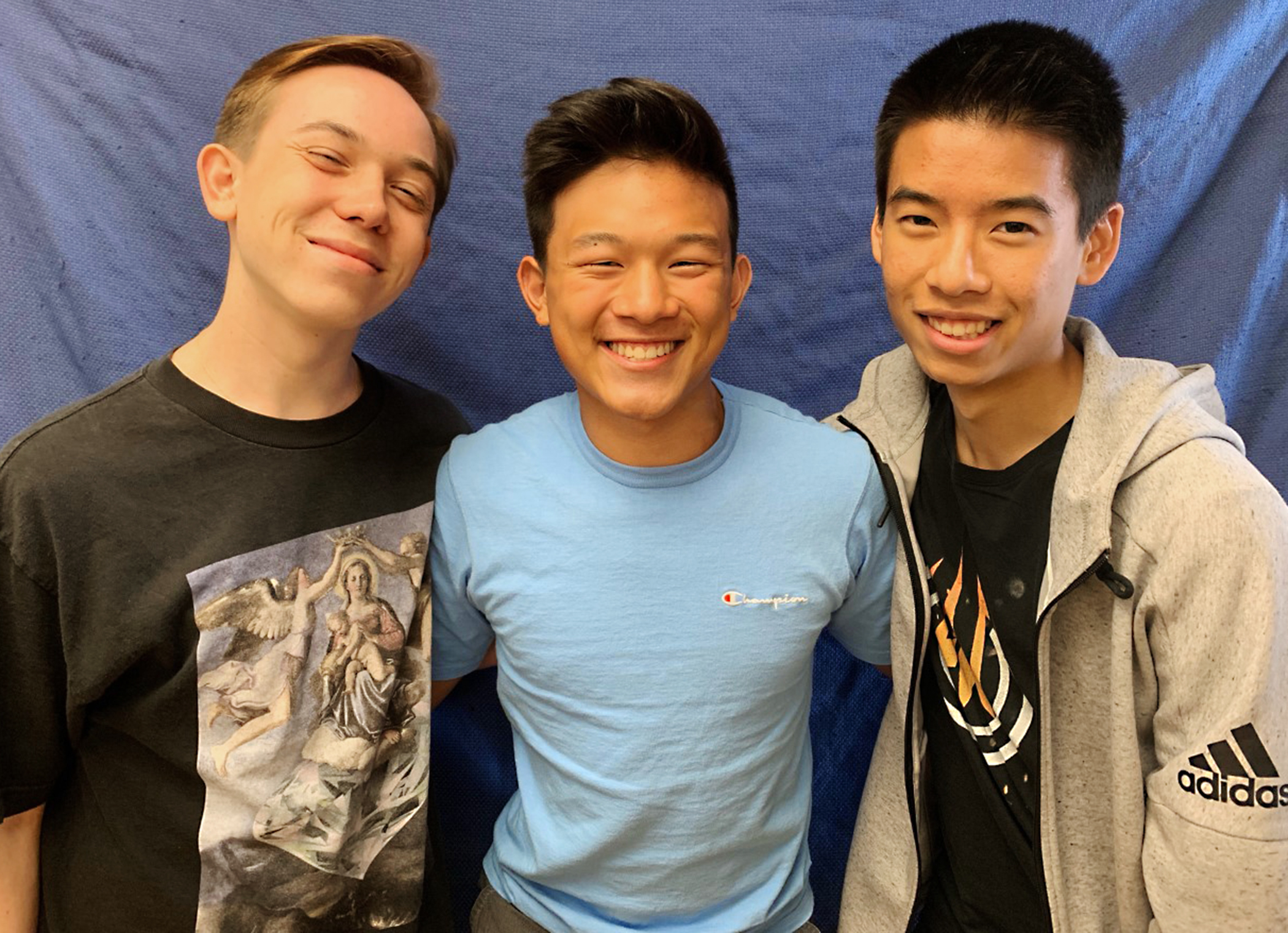 Gabrielino High Speech and Debate Program Celebrates 3 Academic All-Americans
San Gabriel Unified School District
Image Title

SANGAB_SPEECH_AAA

Image Caption

SANGAB_SPEECH_AAA: Gabrielino High School seniors Jaycob Wahinehookae, Andrew Do and Kenny Le have been named Academic All-Americans by the National Speech and Debate Association.

Right-click on the image to save