Fontana Unified School District
Fontana Unified Students Conclude Professional Theater Season with a Splash, Perform 'Disney's The Little Mermaid'
FONTANA, CA – Fontana Unified's Theater Conservatory returned to the stage for its final production of the school year, welcoming elementary and high school students to join the star-studded cast for the highly anticipated, "Disney's The Little Mermaid," held April 21-23 at the historic California Theater in San Bernardino.
The company was comprised of Beech Avenue Elementary and A.B Miller High School students alongside professional actors, as well as several new and seasoned Canyon Crest Elementary and Dorothy Grant Innovations Academy student cast members who recently debuted in their professional show, "School of Rock."
The show concluded with an exclusive performance for approximately 1,200 Fontana Unified students on April 25, providing them the opportunity to experience live theater, support their peers and get excited about pursuing visual and performing arts in school.
"I am so excited to see the show today and I think it's cool that other students get to act and be a part of this," Cypress Elementary School fourth-grader Bella Floriano said. "This theatre is really nice and I would love to learn how to act and perform someday too."
The students performed in a number of the musical's classic hits, including "Under the Sea," "Poor Unfortunate Souls," and "Kiss the Girl," among several other enthusiastic ensemble scenes. During the show, students were in awe of the vibrant set changes, entranced by the well-crafted choreography and spellbound by the familiar faces on stage, including the District's Visual and Performing Arts Coordinator Joy Albayati, who played Ursula.
"It has been amazing to work with the students and watch them grow and become more comfortable on stage," Albayati said. "Some of the students have been a part of both productions and it's inspiring to see how well they absorb information, work alongside the professionals and are now experts. We aim to continue expanding this conservatory, adding more shows and bringing this once in a lifetime opportunity to all students."
The 20 student performers rehearsed for five weeks in preparation for the eight full-length shows, receiving coaching and support from the professional cast and crew and the play's producer and director, Joseph Henson, who also serves as the A.B Miller High School multimedia design and drama teacher and provides afterschool theater instruction at nearly two dozen Fontana Unified elementary schools.
"I'd like to thank our Executive Director of College, Career and Economic Development Hillary Wolfe and all the school administrators for your unwavering support. None of this would be possible if it weren't for you," Henson said. "This conservatory aims to help students explore their passions, gain experience and pursue a visual and performing arts pathway and I look forward to working with more students and more shows next year."
After the final curtain call, the students savored their final moments backstage by taking pictures with the cast and crew, receiving encouragement from fellow actors and celebrating the success of the show, which was enjoyed by 12,000 audience members across the eight performances.
"This was the first time I've been in a production and I am so grateful that I was able to meet so many new people and be a part of all of this," A.B Miller High School sophomore Ariel Alamillo said. "I am feeling a lot of emotions right now. I am ready to continue my acting career – not just next year, but for the rest of my life."
The Theater Conservatory aims to introduce elementary and middle school students to the performing arts and inspire them to pursue career technical education (CTE) pathways in the arts when they enter high school. The District plans to expand the conservatory during the 2023-24 school year and apply its successes to other CTE pathways.
"Thank you to our Board of Education, District administrators, Mr. Henson and our FUSD families for being completely on board and supportive throughout this entire process," Wolfe said. "We look forward to expanding this program and creating additional CTE pathway opportunities that will help our students prepare for exciting careers in a multitude of emerging industries. At Fontana Unified School District, we believe in our students and their ability to achieve greatness."
PHOTO CAPTIONS:
FUSD_THELITTLEMERMAID1: Fontana Unified students celebrate the final performance of "Disney's The Little Mermaid" after receiving a standing ovation from their peers in the audience during a show on April 25.
FUSD_THELITTLEMERMAID2: Fontana Unified's Visual and Performing Arts Coordinator Joy Albayati plays Ursula in "Disney's The Little Mermaid" at the California Theater in San Bernardino.
FUSD_THELITTLEMERMAID3: Transitional kindergarten students prepare to see their peers perform in "Disney's The Little Mermaid" during an exclusive show for Fontana Unified students on April 25.
Close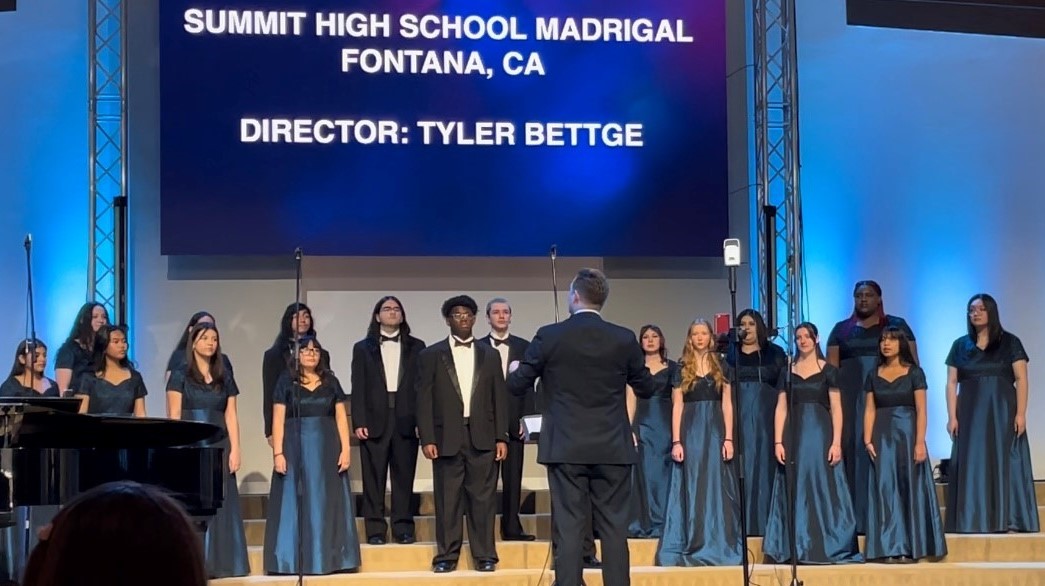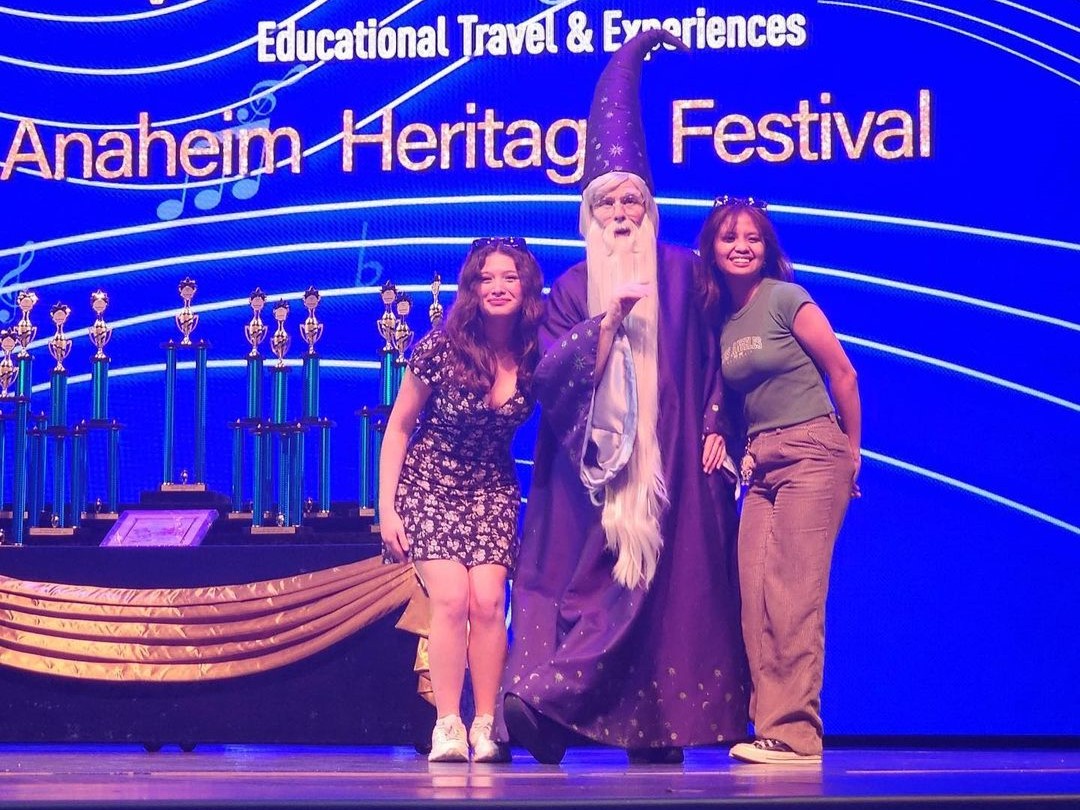 Fontana Unified Students Conclude Professional Theater Season with a Splash, Perform 'Disney's The Little Mermaid'
Fontana Unified School District

Image Title

FUSD_SUMMIT_MUSIC2

Image Caption

FUSD_SUMMIT_MUSIC2: Summit's Madrigal Choir earned a silver medal in the chamber choir category, putting on a strong performance in their first year of participating in the festival. The music program offers an array of vocal and instrumental performing arts courses, allowing students to explore their creativity and musicality.

Right-click on the image to save

Image Title

FUSD_SUMMIT_MUSIC1

Image Caption

FUSD_SUMMIT_MUSIC1: Summit High School's instrumental and vocal music programs earned multiple awards and placements at the WorldStrides Heritage Festival in March, including division titles, adjudicator awards, sweepstakes titles and more. Members of the music program accepted their trophies at the awards ceremony in Disneyland.

Right-click on the image to save