El Monte Union High School District
El Monte Union to Launch Access for All Digital Learning Initiative in 2019-20
EL MONTE – El Monte Union High School District is gearing up to launch its new Access for All digital learning initiative, which will put technology into the hands of every student and eliminate barriers to learning, ensuring academic success at school and at home.
This fall, El Monte Union students will receive their own dedicated Chromebook laptops, carrying cases and chargers to use at school as part of the 1:1 digital learning initiative. The program will provide all high school students instant access to technology to do homework, research, communicate and collaborate with peers.
To boost student engagement and ensure equitable access to technology, El Monte Union will also provide students with limited or no at-home Internet access the opportunity to apply for a free MiFi wireless hotspot through a 1 Million Project Foundation grant.
"We are very excited to launch this initiative, which will not only enhance and transform learning for our students, but also ensures that they are provided every tool available to thrive in a 21st century learning environment," Superintendent Dr. Edward Zuniga said. "Access for All is an essential goal in our District, and we are committed to prepare our students for an ever-expanding digital learning environment."
Teachers have been provided access to a new online professional development program, called "FREE" (Future Ready EMUHSD Educators), which is designed to assist them with integrating 1:1 laptop use into daily instruction and their teaching practices.
"We are incredibly proud of our efforts to support our evolving learning environments, both in and outside of the classroom," said Erick Steelman, Director of Information Services. "Students will have everything they need in order to take advantage of these great digital resources, which will allow them to create, contribute and compete within our global society."
Students may receive their device during registration week or as they enroll within the District once they have submitted the online student technology usage agreement form and watched the orientation video.
For more information about the program, visit www.emuhsd.org/accessforall.
Close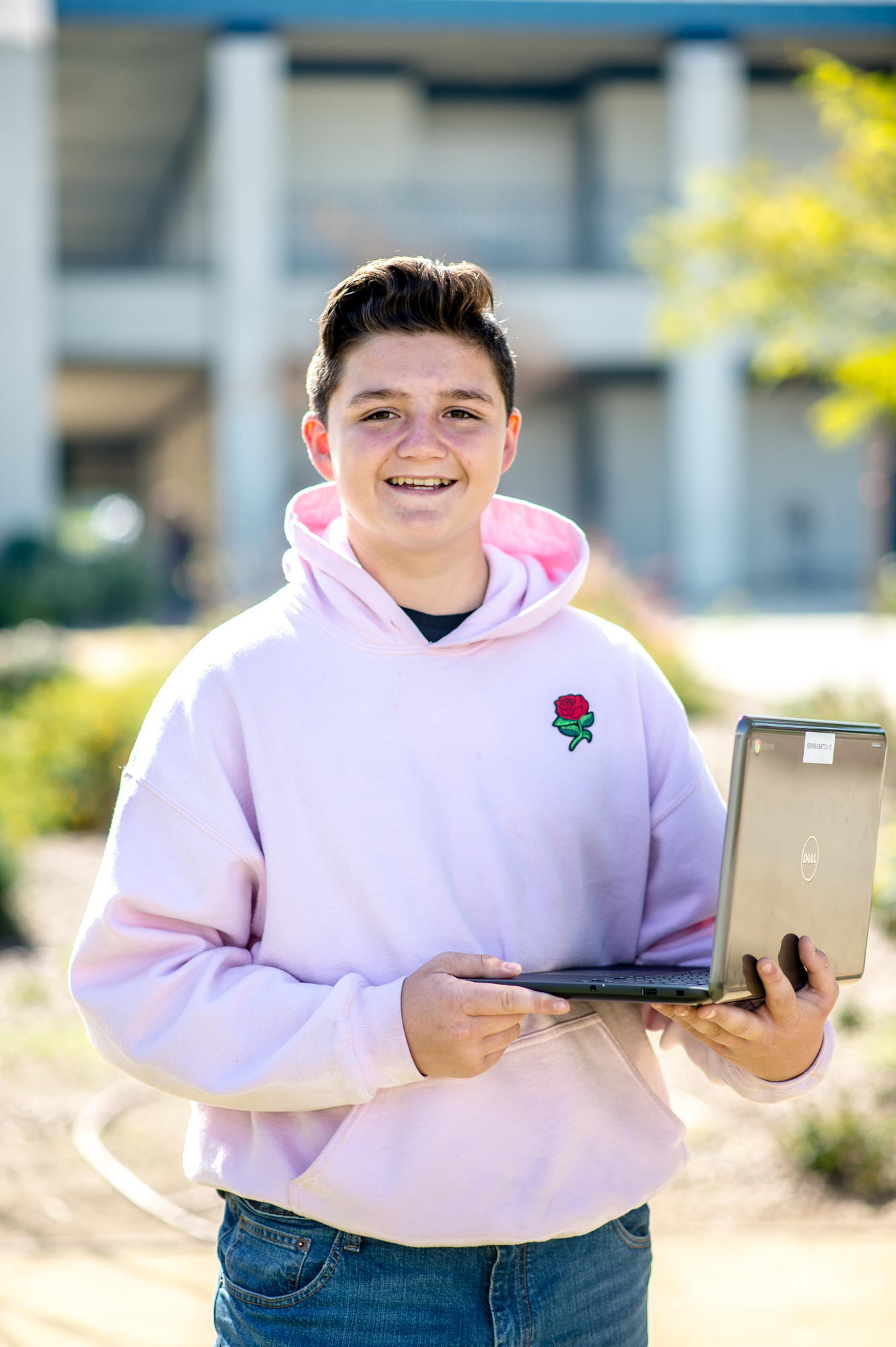 El Monte Union to Launch Access for All Digital Learning Initiative in 2019-20
El Monte Union High School District
Image Title

022219_EMUHSD_ACCESSFORALL

Right-click on the image to save