El Monte Union High School District
El Monte Union Celebrates Pi Day, Holds Inaugural Districtwide Math Bee
EL MONTE – El Monte Union High School District (EMUHSD) students celebrated the academic fun of Pi Day and "March Mathness" on March 14, going head-to-head in answering a series of math questions during the inaugural Districtwide Math Bee at Mountain View High School (MVHS).
Each El Monte Union campus nominated its top two math students from each grade level to compete. Students who placed first, second and third received a gift card, customized District Math pin and certificate of recognition. Each school was awarded points based on their performance at each grade level, and the school that accumulated the most points was named the overall champion.
"I love math so when I heard about the competition, I was extremely excited to sign up," South El Monte High School freshman Henry Liem said. "Of course, I was nervous at first, but I remembered to breathe, think and have fun. I got third place and I can't wait to compete again next year!"
Held in collaboration with the MVHS Math Department, the event brought together the EMUHSD community to engage in math discourse, math culture and competition, as well as get students excited about math. MVHS VISTA Academy also live streamed the event, which was viewed in math classrooms across the District.
Students also received EMUHSD Pi Day themed t-shirts with their school's logo and enjoyed pizza, pie and cupcakes for lunch.
"With this being our first ever Math Bee, I think we did a phenomenal job. The students had a blast putting their skills to the test, engaging in friendly competition and connecting with their peers," MVHS Math Department Chair Alejandro Sanchez said. "Thank you to everyone who came together in support of this idea and helped it flourish."
MVHS senior Aiden Ngo secured the win for MVHS, which took home the Math Bee Championship belt, after answering his final question correctly.
"As a District, we are very thankful to MVHS for hosting this event and to the dedication of our amazing educators for nurturing the love our students have for math," Superintendent Dr. Edward Zuniga said. "Congratulations to all our students who came prepared and ready to compete; no matter the outcome, we know you are all winners. What a proud moment for El Monte Union."
PHOTO CAPTIONS:
EMUHSD_MATH BEE_1: Mountain View High School's math competitors celebrate their victory in the inaugural Districtwide Math Bee, held in celebration of Pi Day, on March 14.
EMUHSD_MATH BEE_2: An El Monte High School sophomore locks in her final answer to a math question during the inaugural Districtwide Math Bee on March 14 at Mountain View High School.
EMUHSD_MATH BEE_3: Mountain View High School's VISTA Academy students help live stream an inaugural Districtwide Math Bee on March 14.
Close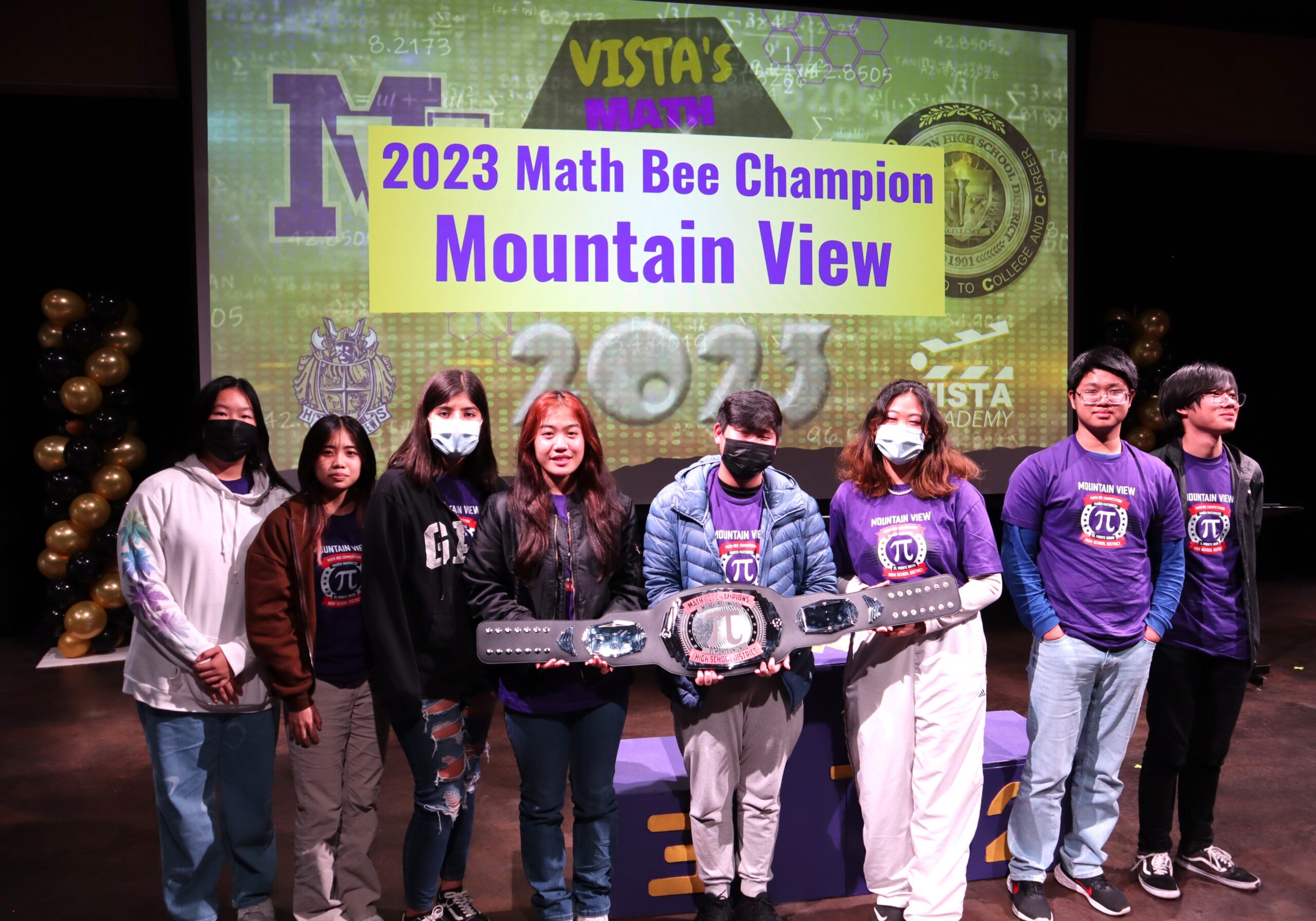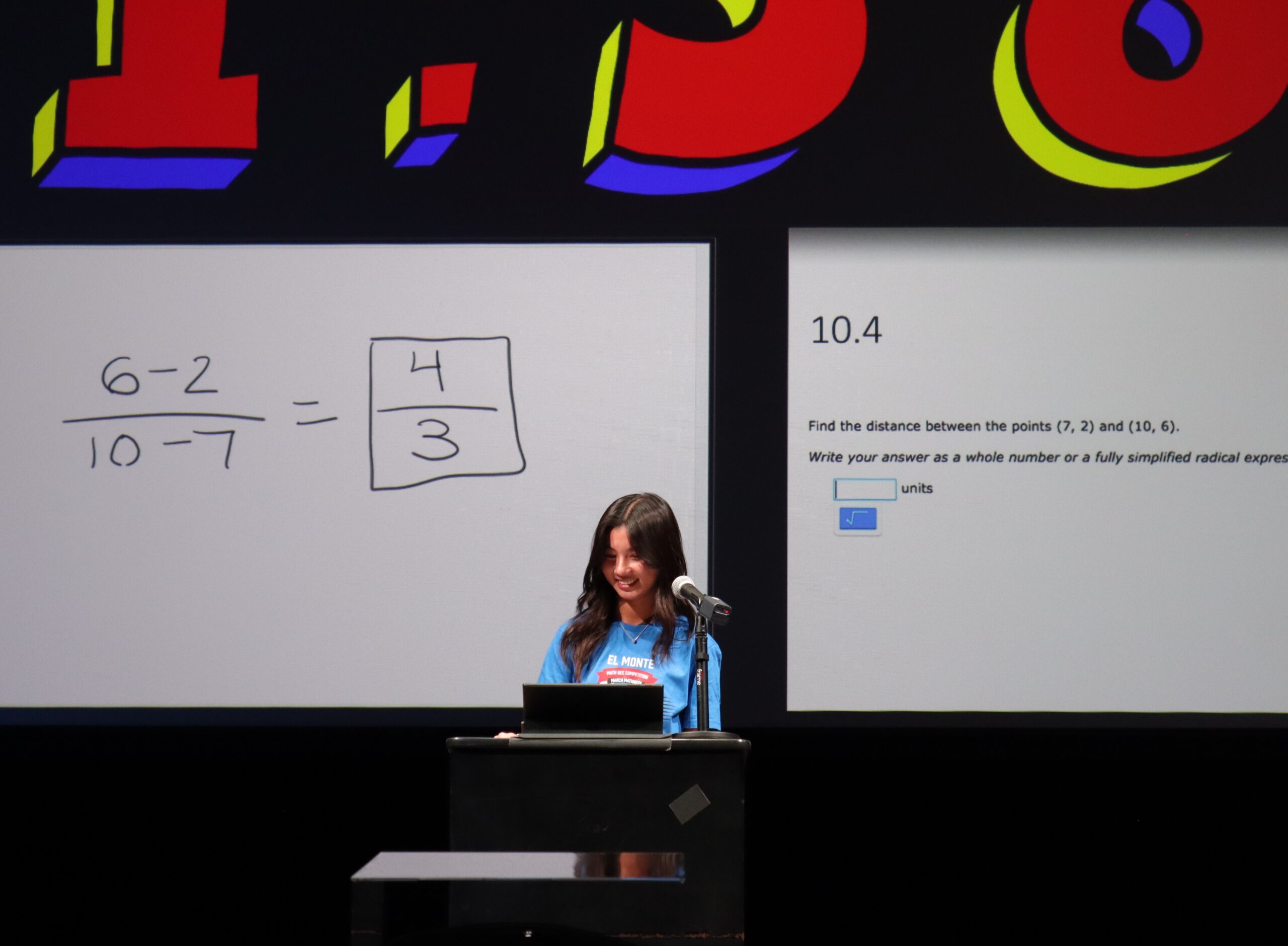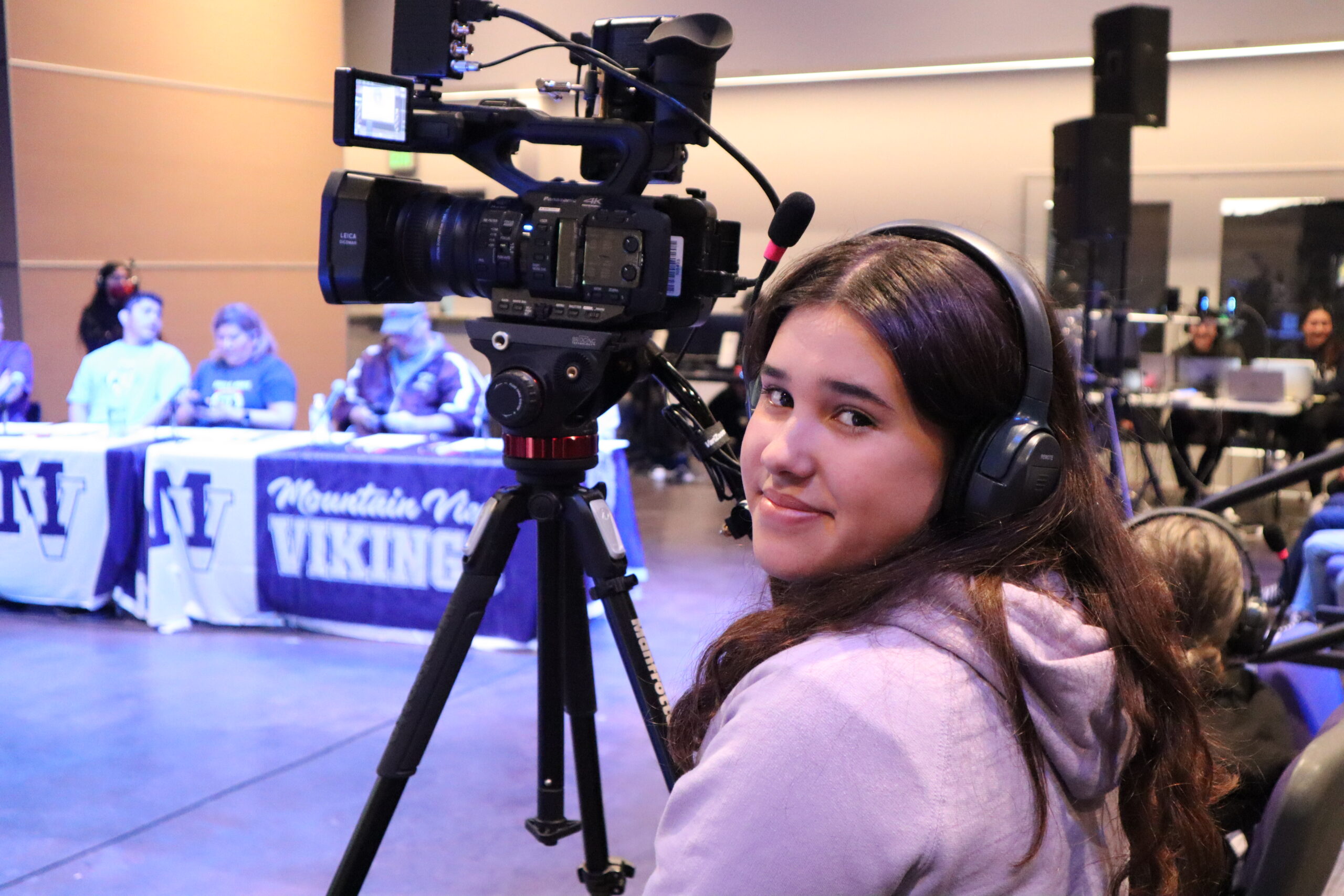 El Monte Union Celebrates Pi Day, Holds Inaugural Districtwide Math Bee
El Monte Union High School District

Image Title

EMUHSD_MATH BEE_1

Image Caption

EMUHSD_MATH BEE_1: Mountain View High School's math competitors celebrate their victory in the inaugural Districtwide Math Bee, held in celebration of Pi Day, on March 14.

Right-click on the image to save

Image Title

EMUHSD_MATH BEE_2

Image Caption

EMUHSD_MATH BEE_2: An El Monte High School sophomore locks in her final answer to a math question during the inaugural Districtwide Math Bee on March 14 at Mountain View High School.

Right-click on the image to save

Image Title

EMUHSD_MATH BEE_3

Image Caption

EMUHSD_MATH BEE_3: Mountain View High School's VISTA Academy students help live stream an inaugural Districtwide Math Bee on March 14.

Right-click on the image to save