El Monte Union High School District
El Monte Union to Celebrate Class of 2019; 100% of South El Monte AVID Seniors Plan to Attend College
EL MONTE – As El Monte Union High School District prepares to celebrate more than 2,000 members of the Class of 2019 on Thursday, June 6, one high school is rejoicing over its graduating AVID scholars – 100 percent of whom have committed to pursuing post-secondary education, with 90 percent accepted to four-year universities.
All 30 students in South El Monte High School's Advancement Via Individual Determination (AVID) program applied to four-year universities. AVID provides additional academic support to students who would be the first in their families to go to college. Seventy-three percent of AVID students reported that they plan to attend a four-year college, while 27 percent plan to attend a two-year college.
South El Monte High expects to graduate 281 students at 7 p.m. June 6 at Eagle Stadium, 1001 Durfee Ave., South El Monte. This year's class will be led by six valedictorians.
Mountain View High School can also boast about its graduates, four of whom have been accepted to Washington D.C.'s Georgetown University, one of the world's leading academic and research institutions. Mountain View expects to graduate 340 students, including two valedictorians, at 7 p.m. June 6 at Viking Stadium, 2900 Parkway Drive, El Monte.
Arroyo High School will graduate 530 seniors – including 24 valedictorians – at 7 p.m. June 6 at Bergstrom Stadium, 4921 Cedar Ave., El Monte.
El Monte High School's Class of 2019, which includes 384 students, will be led by 12 valedictorians at commencement at 7 p.m. June 6 at the newly renovated Lion Stadium, 3048 Tyler Ave., El Monte.
Rosemead High School expects to graduate 402 seniors and recognized 15 valedictorians at its commencement ceremony at 7 p.m. June 6 at Panther Field, 9063 Mission Drive, Rosemead.
Fernando R. Ledesma High School will graduate 90 seniors at its commencement ceremony taking place at 5 p.m. June 6 at 12437 Ramona Blvd., El Monte.
Close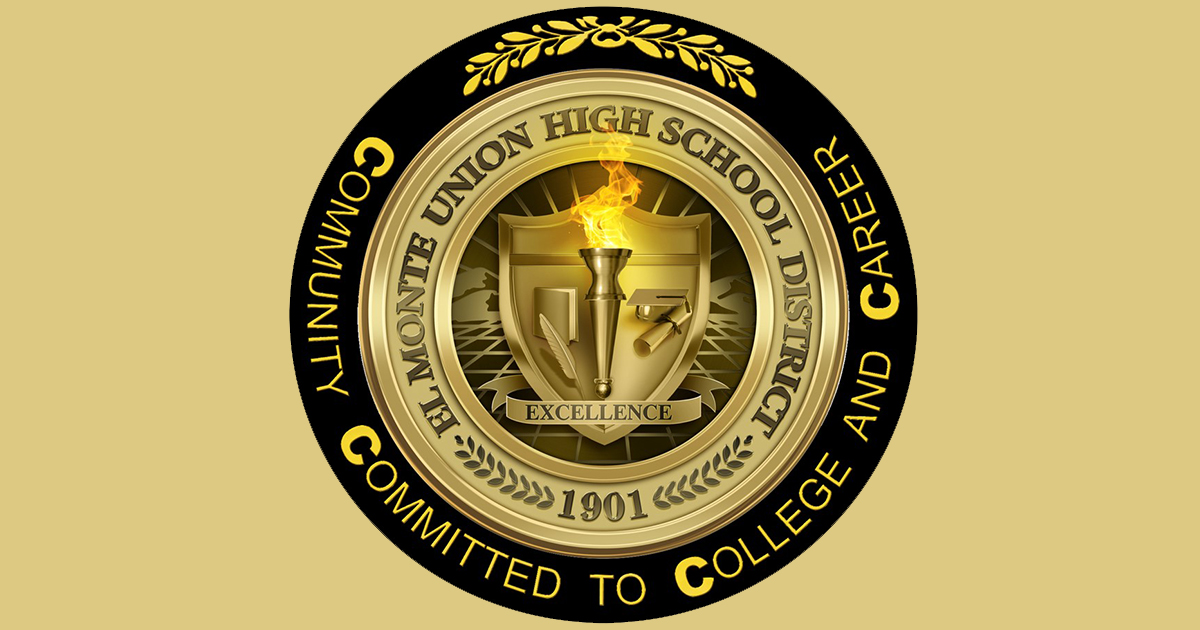 El Monte Union to Celebrate Class of 2019; 100% of South El Monte AVID Seniors Plan to Attend College
El Monte Union High School District
Image Title

EMUHSD

Right-click on the image to save