El Monte Union High School District
El Monte Union Board of Trustees to Recognize Pride Month
EL MONTE – The El Monte Union Board of Trustees will honor LGBTQ Pride Month with a celebration featuring a symbolic pin distribution, raising of a rainbow pride flag and a reception at 5 p.m. Wednesday, May 15.
The Board of Trustees at its May 1 meeting adopted a resolution recognizing June as LGBTQ Pride Month, celebrating the identities and contributions of the lesbian, gay, bisexual, transgender and queer community.
The El Monte Union High School District is proud to model, advocate and promote the inclusive and respectful treatment of all students and staff. By recognizing LGBTQ Pride Month, the District supports policies, practices, and curriculum that honor and respect LGBTQ students, staff, and their families and ensures that its schools are safe and affirming spaces for all members of the community.
The program will feature LGBTQ organizations and student clubs and remarks from Board of Trustees Vice President Florencio Briones.
The ceremony will take place next to the flag pole on Valley Boulevard as part of a scheduled special meeting of the El Monte Union High School District Board of Trustees.
Close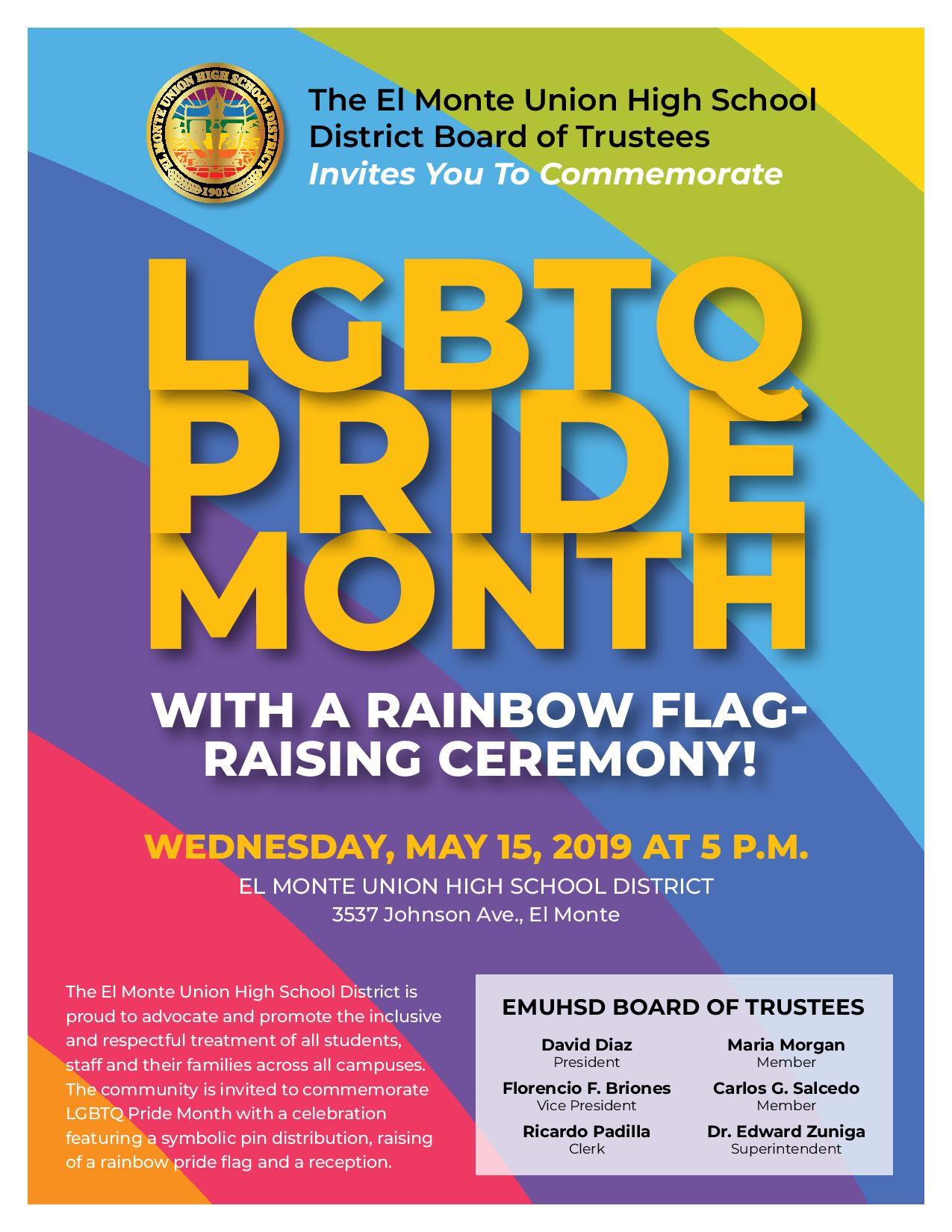 El Monte Union Board of Trustees to Recognize Pride Month
El Monte Union High School District
Image Title

EMUHSD_LGBTQprideMonth_Flier

Image Caption

LGBTQprideMonth_Flier

Right-click on the image to save