Covina-Valley Unified School District
Covina-Valley Unified to Offer Free Meals to Students for the 2022-23 School Year
COVINA – Covina-Valley Unified School District (C-VUSD) will participate in the Federal Provision 2 Meal Program for the 2022-23 school year, which allows the District to continue serving school meals to all students at no charge.
Nutrition Services will serve one free breakfast and one free lunch to C-VUSD students at all District sites Monday through Friday. Students participating in after-school care will also be offered one free supper meal. All other students may receive one free supper meal at Covina High School from 2:50 p.m. to 4 p.m.
Students may purchase a second meal in their school's cafeteria by providing exact change or by having a positive balance in their meal account.
The free meals are healthy and nutritious, with the goal of encouraging students to pursue a well-balanced diet and a healthier mindset. According to Nutrition Services, well-nourished students have higher test scores, increased school attendance, improved concentration and improved classroom behavior. By providing free meals, C-VUSD aims to ensure that students are given the necessary resources to excel in their education.
"Our school meals are designed to meet nutrition standards and to promote healthy eating," Director of Nutrition Services Lizett Olivares said. "A balanced meal helps to enhance learning and academic achievement, while also helping students handle emotional challenges they encounter in the day."
This institution is an equal opportunity provider.
Photo Captions
CVUSD_FreeMeals1: C-VUSD students receive free, nutritious meals through the Federal Provision 2 Meal Program.
CVUSD_FreeMeals2: Nutrition Services offers C-VUSD students healthy and well-balanced meals.
Close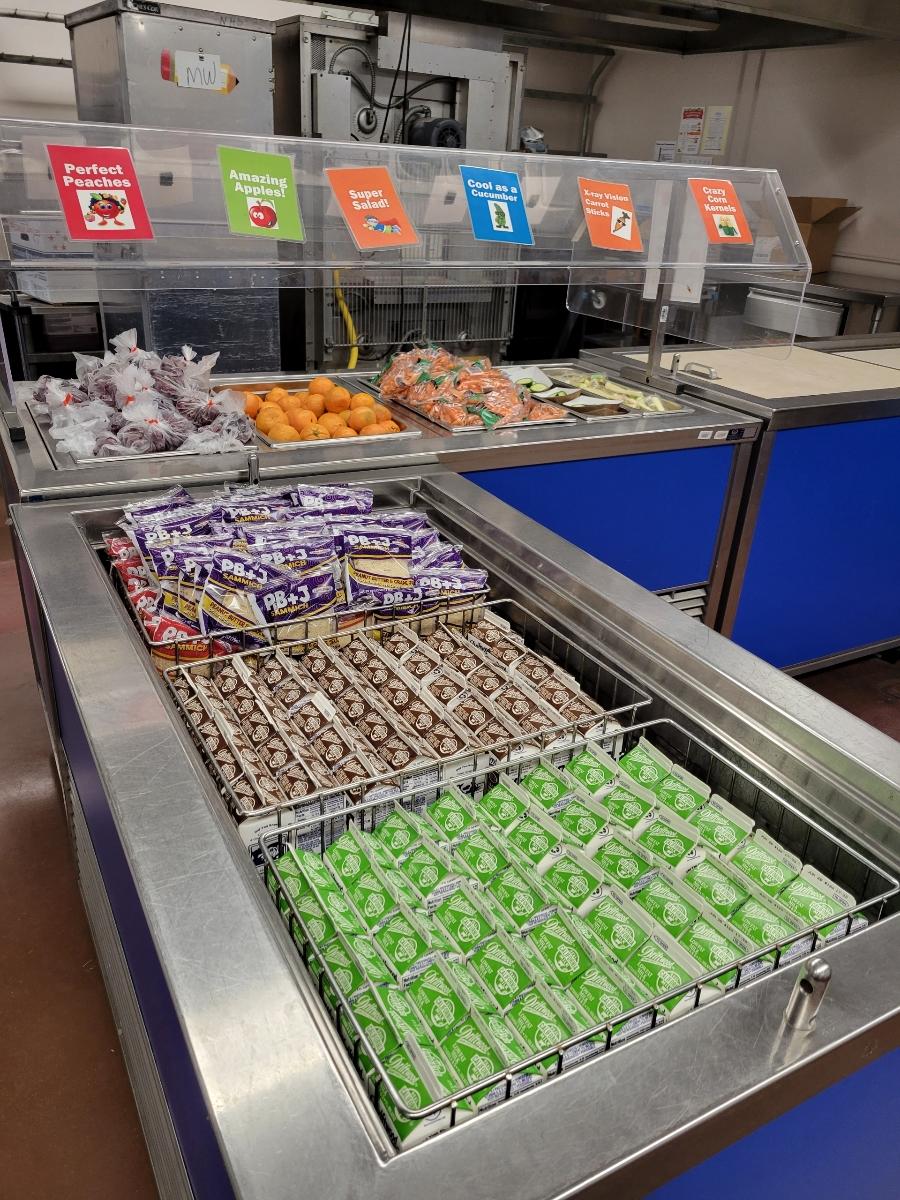 Covina-Valley Unified to Offer Free Meals to Students for the 2022-23 School Year
Covina-Valley Unified School District

Image Title

CVUSD_FreeMeals1

Image Caption

CVUSD_FreeMeals1: C-VUSD students receive free, nutritious meals through the Federal Provision 2 Meal Program.

Right-click on the image to save

Image Title

CVUSD_FreeMeals2

Image Caption

CVUSD_FreeMeals2: Nutrition Services offers C-VUSD students healthy and well-balanced meals.

Right-click on the image to save