Covina-Valley Unified School District
Covina-Valley Unified Middle School Students Learn to Thrive in Social Settings with Etiquette Training
COVINA, CA – Middle school students from across Covina-Valley Unified School District came together for an enriching session on etiquette principles and table manners on Nov. 4. The event culminated in a wonderful family brunch, where students showcased their new skills.
The etiquette workshop provided students with essential skills for excelling in various social situations. Thirty-eight students from Traweek, Sierra Vista, and Las Palmas middle schools participated, gaining a thorough understanding of key dining etiquette practices.
"For me, it's always very important to have good table manners, and good manners in general, because it's vital for others to see that you can do the right thing and be respectful," Sierra Vista sixth-grader Jackeline Correa said. "When you go to someone's house and show off these skills, that person will then be excited to invite you over again!"
Joy Glaspy, a math and leadership teacher from Las Palmas, along with library media clerk Maddie Arellanes, led the training. They covered essential dining etiquette topics, such as using utensils properly, selecting the correct plates, setting a table, understanding different dining styles, appropriate table seating, and the polite way to excuse oneself.
"It's important because as they grow and become more mature, they see that the level of etiquette they exhibit matters to the people around them," Glaspy said. "People receive respect based on their display of etiquette, and it positively changes the setting around them. Having respect for others and eating properly makes a difference."
After the interactive training, the students demonstrated their polished etiquette skills during a special family brunch.
"In the future, my children will be in situations where they will need these skills and I'm happy they had this unique opportunity to learn them early," Maria Soto, mother of two Sierra Vista students said. "Seeing the table manners they learned and knowing they know how to treat people, put their phones away, and interact at the table is huge."
The etiquette training is the first in a series of ongoing curricula from Manners to Go. This program includes lesson plans, activities, and handouts designed to boost students' confidence and prepare them for a variety of social scenarios.
"At Covina-Valley Unified, we work hard to ensure our students have the resources and support necessary to tackle any situation," Superintendent Dr. Elizabeth Eminhizer said. "We pride ourselves in serving the whole child, and ensuring our students are fully equipped for the future is just another part of that important mission!"
PHOTO CAPTIONS:
CVUSD_ETIQUETTE1: A Covina-Valley Unified middle school student learns how to use a fork and knife properly at the District's etiquette training on Nov. 4. Students also learned which plates to use, how to set a table, different styles of dining experiences, how to sit correctly at the dinner table, how to excuse yourself from the table, and much more.
CVUSD_ETIQUETTE2: A Covina-Valley Unified middle school student smiles with his parents during a special family brunch following the District's etiquette training on Nov. 4. Students exhibited their newly refined etiquette skills while enjoying a delicious meal.
Close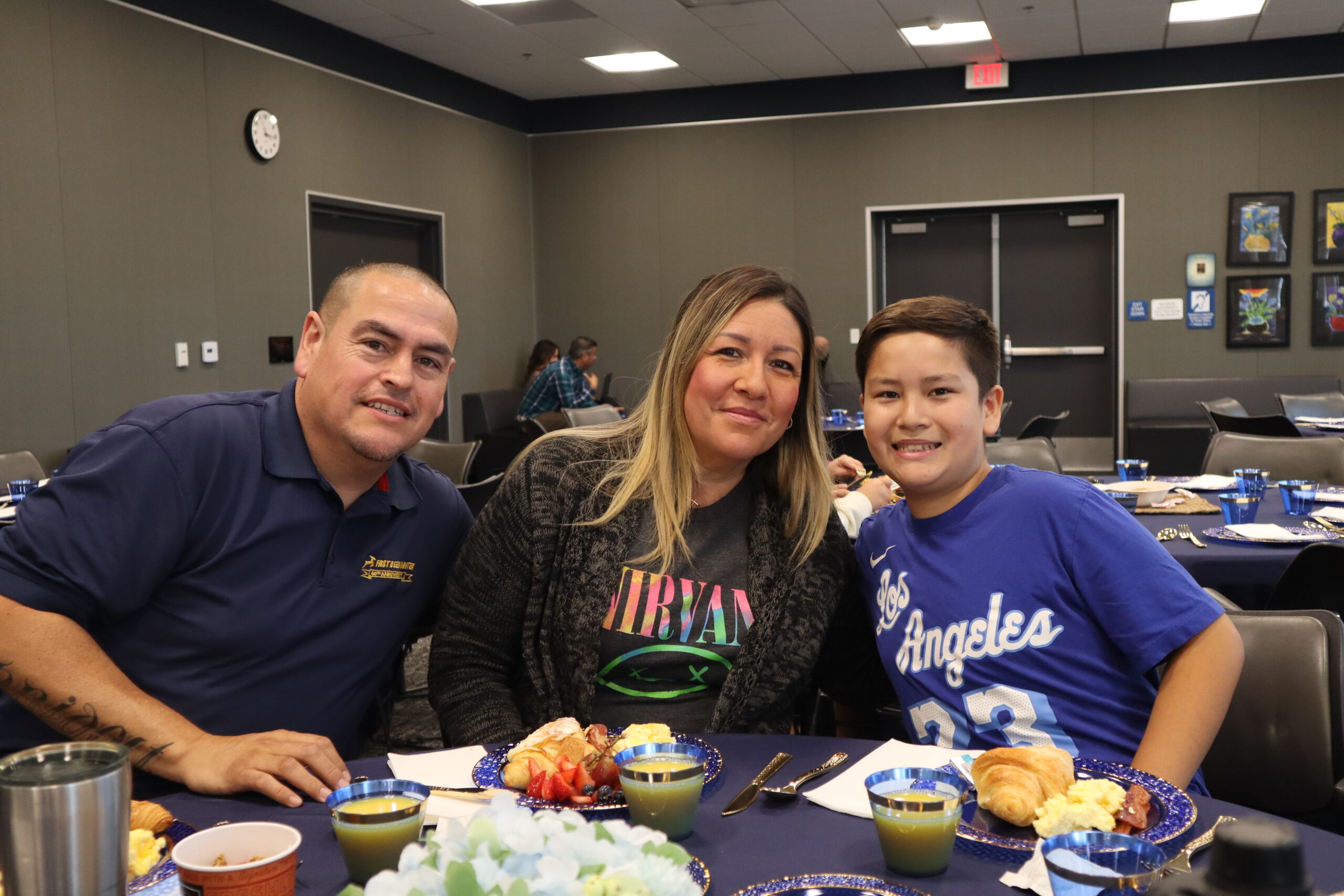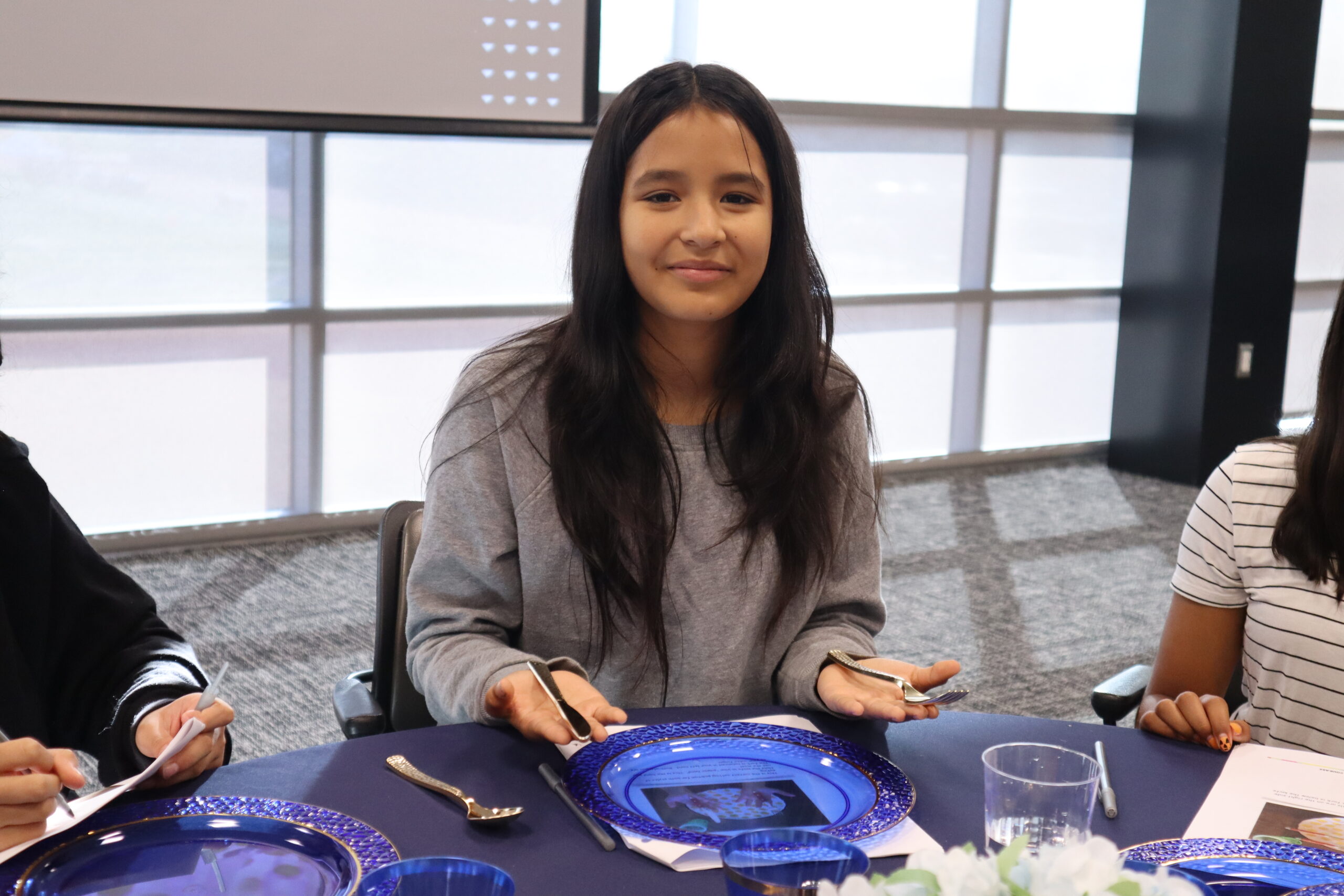 Covina-Valley Unified Middle School Students Learn to Thrive in Social Settings with Etiquette Training
Covina-Valley Unified School District

Image Title

CVUSD_ETIQUETTE2

Image Caption

CVUSD_ETIQUETTE2: A Covina-Valley Unified middle school student smiles with his parents during a special family brunch following the District's etiquette training on Nov. 4. Students exhibited their newly refined etiquette skills while enjoying a delicious meal.

Right-click on the image to save

Image Title

CVUSD_ETIQUETTE1

Image Caption

CVUSD_ETIQUETTE1: A Covina-Valley Unified middle school student learns how to use a fork and knife properly at the District's etiquette training on Nov. 4. Students also learned which plates to use, how to set a table, different styles of dining experiences, how to sit correctly at the dinner table, how to excuse yourself from the table, and much more.

Right-click on the image to save