Covina-Valley Unified School District
Covina-Valley Unified School District Approves High School Metal Fabrication Capstone Course
COVINA – Covina-Valley Unified School District has expanded their metal fabrication career technical education (CTE) pathway by approving a new capstone course for the District's High School Welding Program.
The new course will be the third metal fabrication class in the District's three-year course sequence and will be offered in the fall of 2022 – with an option to begin in the summer of 2022, depending on enrollment – to juniors and seniors at Covina-Valley Unified's four high schools.
Covina-Valley Unified juniors and seniors who have completed the welding classes at Tri-Community Adult Education will have the opportunity to learn metal fabrication theory in this capstone course and combine their interest in technology with practical application through design and fabrication.
"We are thrilled to be able to expand our metal fabrication course offerings as it's important to teach students skills that meet the demands of our ever-changing work force," Tri-Community Adult Education Principal Ryan Maddox said.
Students will receive instruction from Aaron Iha, an award-winning metal fabricator whose work has been highlighted on the cover of Truckin' Magazine and in major car shows across California, Arizona and Texas.
In addition to learning about metal fabrication theory, students will have the opportunity to operate state-of-the-art equipment such as a 3D printer, laser cutter and high-end power tools to gain hands-on, real-world training in the metal fabrication industry and earn industry level certifications while in high school.
Covina-Valley Unified offers 22 robust CTE pathways that prepare students for college expectations and labor market demand so they are focused and ready for the future. The District launched their metal fabrication CTE pathway in 2016, developing it alongside Space X, Chassis by Aaron Iha, Iron Workers Local #433, International Union of Elevator Construction (IUEC) Local #18, Sheet Metal Workers Local Union #105, RH Peterson Co., Specialty Piping Services and Allied Steel Ontario. Since its inception, the pathway has since grown from 6 students in 1 class to over 60 students enrolled in 2 courses.
"Students in this new capstone course will have the opportunity to practice what fabricators and engineers do—observe, hypothesize, question, experiment with designs and draw conclusions—all skills integral to success in careers and beyond," Covina-Valley Unified School District Director of Curriculum and Instruction Dr. Julie Harrison said.

PHOTO CAPTION
CVUSD_METAL_FABRICATION1: Covina-Valley Unified students in the new capstone course will have the opportunity to gain hands-on experience in the metal fabrication industry by working on class projects, such as the fabrication of a 1950s-era Chevrolet truck.
Close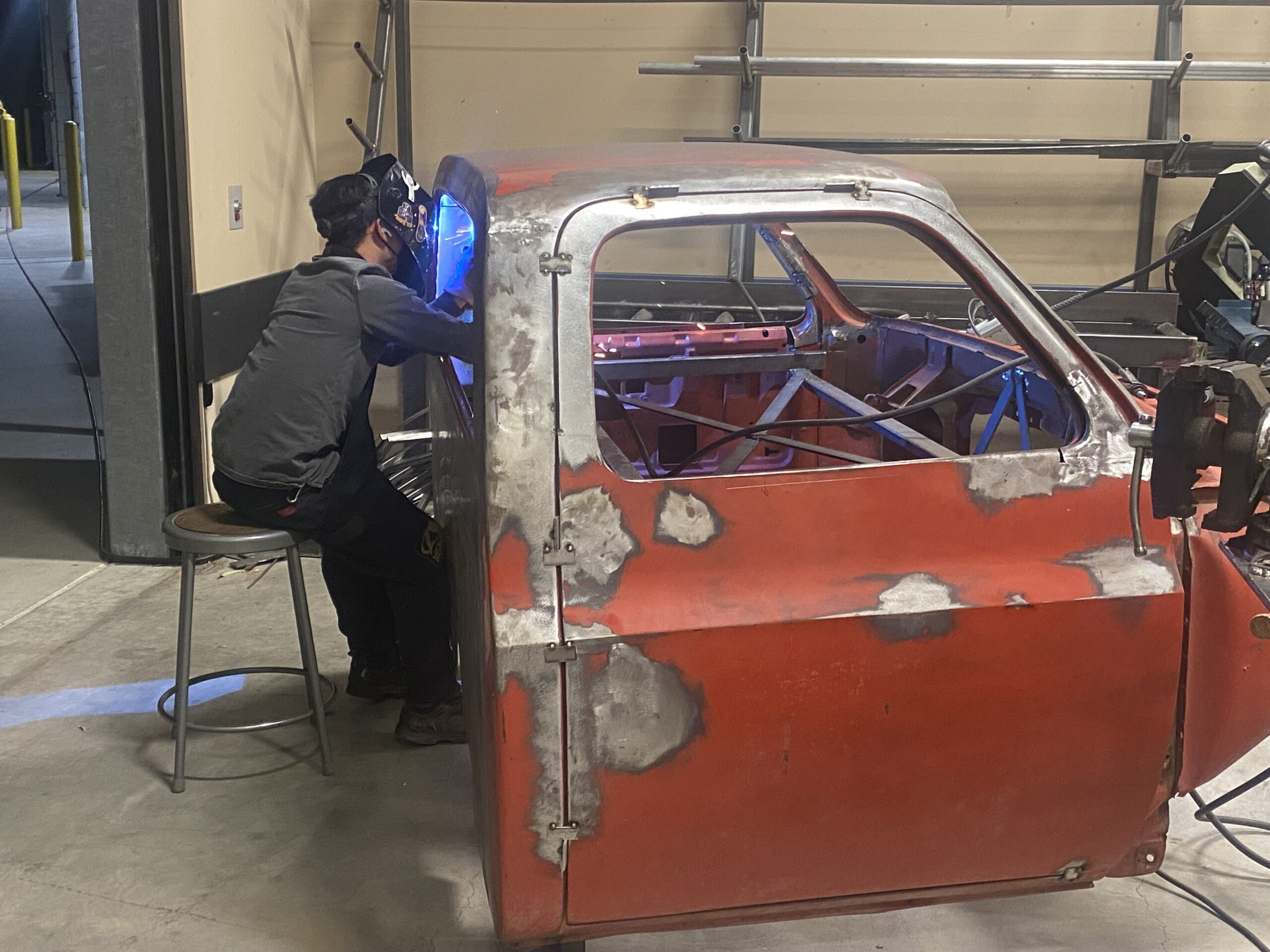 Covina-Valley Unified School District Approves High School Metal Fabrication Capstone Course
Covina-Valley Unified School District
Image Title

CVUSD_METAL_FABRICATION1

Image Caption

CVUSD_METAL_FABRICATION1: Covina-Valley Unified students in the new capstone course will have the opportunity to gain hands-on experience in the metal fabrication industry by working on class projects, such as the fabrication of a 1950s-era Chevrolet truck.

Right-click on the image to save