Buena Park School District Summer Enrichment Program Boosts Social Skills
BUENA PARK – Buena Park School District's Kid Connection summer program provides students with the opportunity to go on fieldtrips, advance math skills and learn about animals such as the bearded dragon and other reptiles during special assemblies.
The program provides all District students with a safe environment while also offering bi-weekly field trips to places such as water parks, Knott's Berry Farm and the beach. The program runs from 6 a.m. to 6 p.m. Mondays through Fridays through Aug. 2.
Child Care Lead teacher Marilee Perini said she loves being able to provide extra academic assistance, seeing her students' faces light up during special assemblies and watching her kindergarten students improve their social skills.
"Kid Connection is amazing because it provides all sorts of academic enrichment such as teaching students how to type at our computer lab and providing extra practice for reading and math," Perini said. "The most important aspect is how students develop their social skills because this program allows them to come out of their shells."
Emery School second-grader Sarah Bower said she enjoys the program's many fieldtrips and playing outdoors with her friends.
"I really liked getting to touch and learn about the reptiles," Corey School second-grader Vincent Phan said. "I found out that most reptiles have three eyes to protect themselves from other animals."
Parents can enroll their students in the summer program by visiting the District website.

PHOTO CAPTION:
061719_BUENAPARK_KIDCONNECTION: Buena Park School District students take turns petting a blue tongued skink and other reptiles at an assembly during the Kid Connection summer program.
Close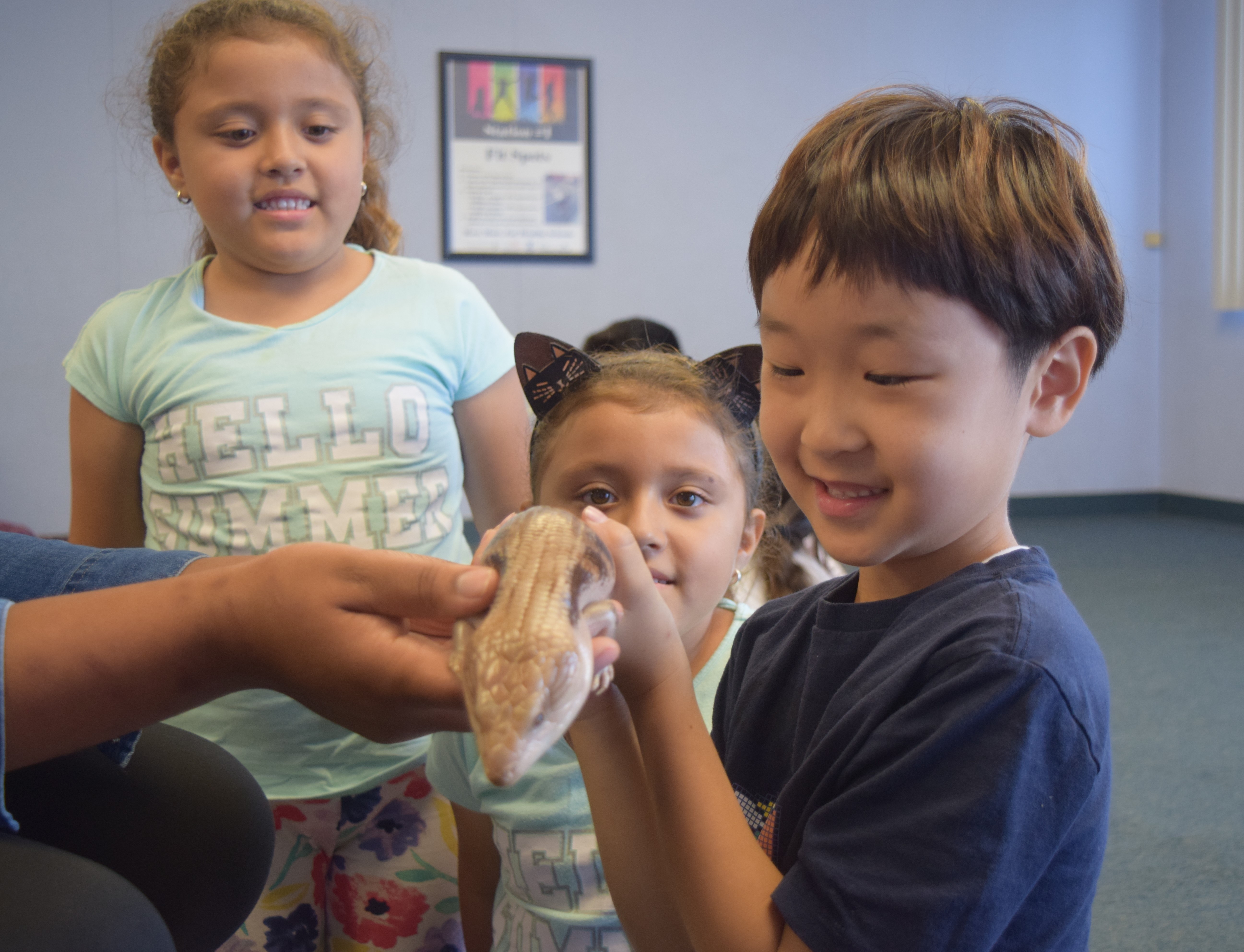 Buena Park School District Summer Enrichment Program Boosts Social Skills
Image Title

KIDCONNECTION

Image Caption

061719_BUENAPARK_KIDCONNECTION: Buena Park School District students take turns petting a blue tongued skink and other reptiles at an assembly during the Kid Connection summer program.

Right-click on the image to save