Buena Park School District Hosts Passion Program Project Showcase
BUENA PARK, CA – Nearly 100 Buena Park School District parents learned how their children will receive in-depth training in video production equipment, coding, engineering and college preparedness during the District's recent Passion Program Project Showcase.
The showcase, held at Buena Park Junior High School on Jan. 23, featured information booths about each school's Passion Program and how elementary school-level programs will feed into middle schools with similar focuses to create a strong educational pathway.
Parents and their children talked with school administrators and teachers about the Passion Programs that will be available during the 2020-21 school year, including visual and performing arts; science, technology, engineering, arts and math; college preparation; computer science; and multimedia and communication.
Attendees were treated to examples of equipment featured in the Passion Programs, including green screens for video production, Dash robots and iPads and even a costume of Kaa the snake from Corey School's production of "The Jungle Book."
"This showcase informed our community about all the amazing programs and pathways our District offers," Buena Park Junior High Principal Erik Bagger said. "The event helps parents consider schools and programs that align with their children's interests."
Teresa Zuipe, parent of incoming kindergartener Olivia Zuipe, said the showcase provided them with a look at how each school's Passion Program builds and encourages talents that will be applicable to high school, college and careers.
"I'm considering sending my daughter to Corey School because she loves to perform and they have a fantastic visual and performing arts program. However, she is also interested in Emery School's robotics program," Zuipe said. "It's great to have all the schools show you the amazing programs they have to offer."
The showcase also had information booths regarding transportation, early learning programs and after-school programs.

PHOTO CAPTIONS:
01282020_ BUENAPARK_SHOWCASE1: Corey School fifth-grader Jairus Merritt holds a paper mâché mask of Kaa the snake, which will be used in his school's production of "The Jungle Book." Corey School showed off this mask, music and information about its visual and performing arts program during a Passion Program Project Showcase.
01282020_BUENAPARK_SHOWCASE2: Parent Ailyn Bustamante and her children Kenjie (middle), Zaike (right) and Ragnar (left) try Whitaker School's green screen and video production equipment during Buena Park School District's Passion Program Project Showcase.
Close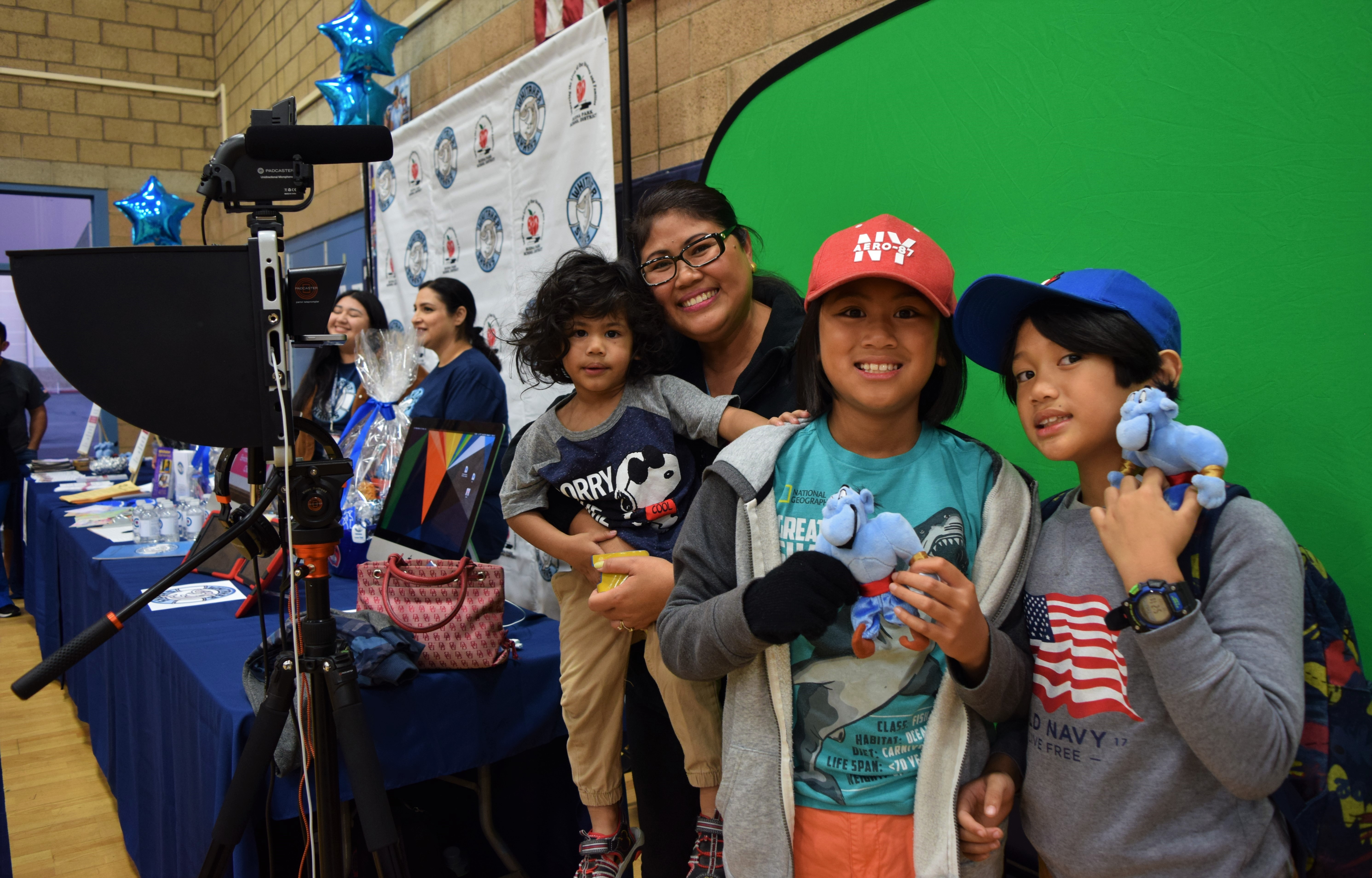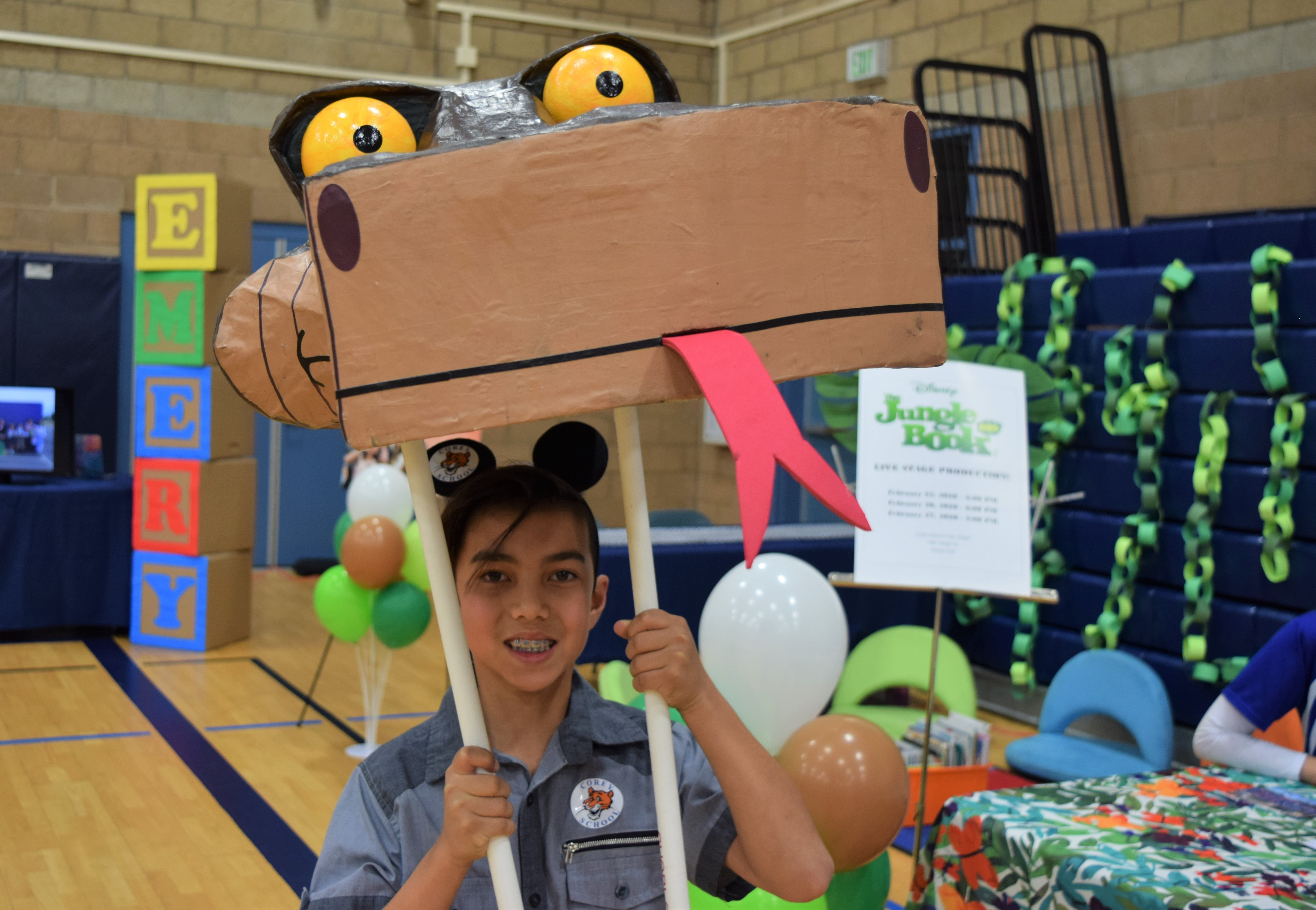 Buena Park School District Hosts Passion Program Project Showcase

Image Title

SHOWCASE2

Image Caption

01282020_BUENAPARK_SHOWCASE2: Parent Ailyn Bustamante and her children Kenjie (middle), Zaike (right) and Ragnar (left) try Whitaker School's green screen and video production equipment during Buena Park School District's Passion Program Project Showcase.

Right-click on the image to save

Image Title

SHOWCASE1

Image Caption

01282020_ BUENAPARK_SHOWCASE1: Corey School fifth-grader Jairus Merritt holds a paper mâché mask of Kaa the snake, which will be used in his school's production of "The Jungle Book." Corey School showed off this mask, music and information about its visual and performing arts program during a Passion Program Project Showcase.

Right-click on the image to save