Buena Park School District Celebrates First Day of 2022-23 School Year
BUENA PARK, CA – Buena Park School District's eight campuses were alive with energy as students were welcomed back by new and returning teachers and administrators during first day of school celebrations on Aug. 16.
The District welcomed more than 4,200 students across its schools, each populated with colorful hand-made posters, welcoming them to yet another amazing school year.
At Whitaker School, parent Dave B. said he is excited to see his two sons grow not only academically, but also socially – building important people skills through interacting with new people and making friends. He said both of his sons are eager to learn more about math as well as play outside and get some exercise in the fresh air.
"I'm looking forward to having an expanded community – we have more than 620 students here at Whitaker School," Principal Stephanie Williamson said. "We're excited about our updated parking lot for better traffic flow and soon we'll be breaking ground on a new playground set, solar panels and a new preschool."
Meanwhile at Gordon H. Beatty Middle School, some 610 students were greeted by new Principal Joaquin Valdez and new Assistant Principal Jaime Carbajal. Principal Valdez said he looks forward to seeing students build the foundations for engagement with each other and their teachers, as well as integrating himself into the community.
"I'm happy and excited for my son to be back in school," said Gina H., mother of eighth-grader Nathan H. "I'm happy because he's back with his friends and learning and he just loves the robotics lab here at Gordon H. Beatty Middle School. Also, I met the new principal and assistant principal and they are both nice and welcoming."
Gilbert Elementary School Principal Leslie Chavez, who welcomed some 520 Gilbert Grizzlies onto campus this year, said her students came energized and ready to learn.
"The start of the school year is always my favorite time of year because it's when everyone has the most energy and I can feel the positivity in the air at all of our schools," Superintendent Dr. Ramon Miramontes said. "We will continue to teach not only strong core academics, but also career and technical education skills that can be used in college and the workforce through our District's Pathway Program."
PHOTO CAPTIONS:
FIRSTDAY1: Third grade teacher Heather Robson shakes the hand of transitional kindergartener Jackson J., welcoming him to Whitaker Elementary School, the Buena Park School District and the start of the new school year.
FIRSTDAY2: (Right to left) Gordon H. Beatty Middle School eighth-graders Destiney A., Lauren G. and Rian B. celebrate the start of the first day of the 2022-23 school year.
FIRSTDAY3: Gilbert Elementary School fifth-grader Karen P. dashes up a new rope climbing activity on her school's new playground equipment, newly furnished for the 2022-23 school year.
Close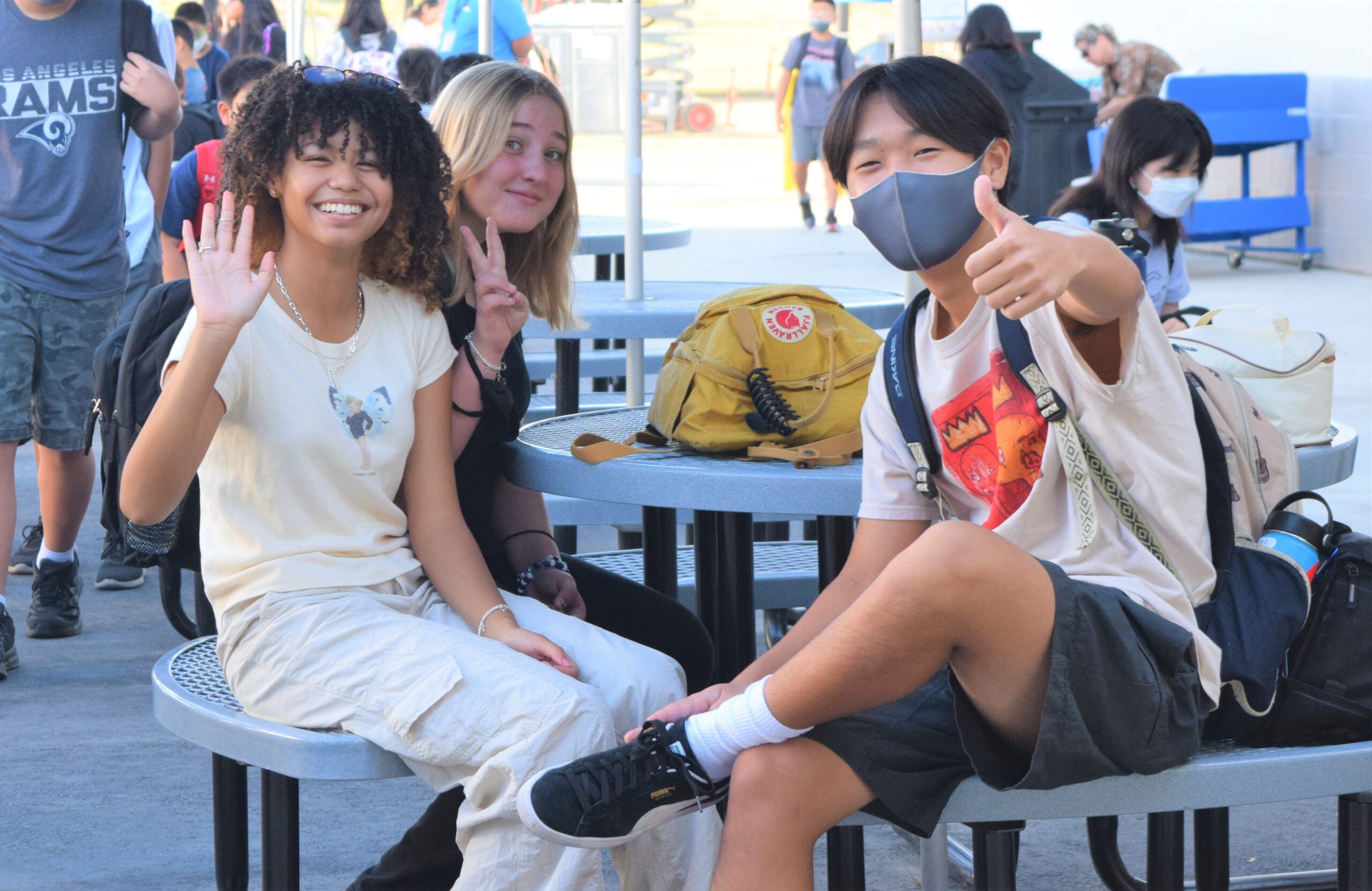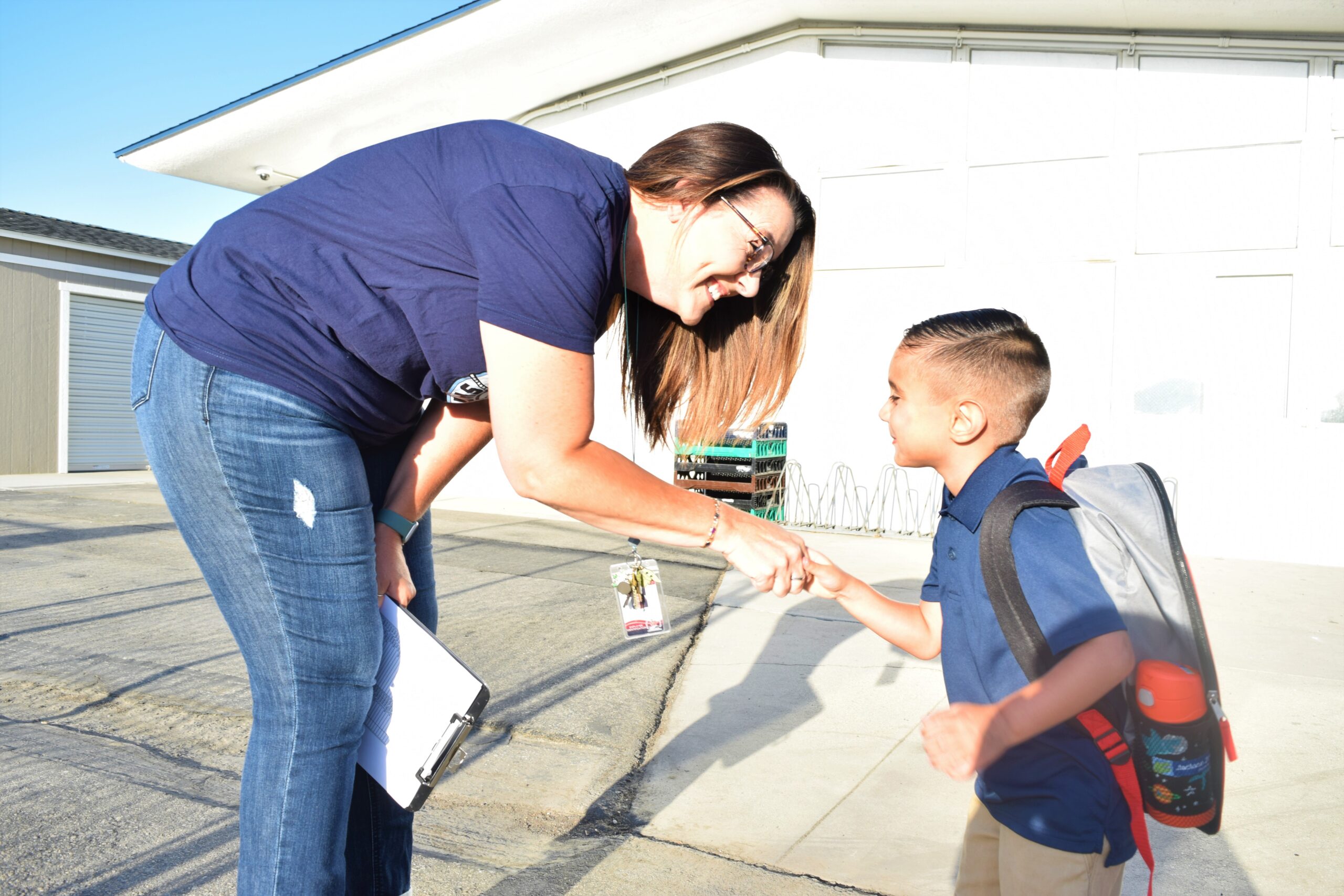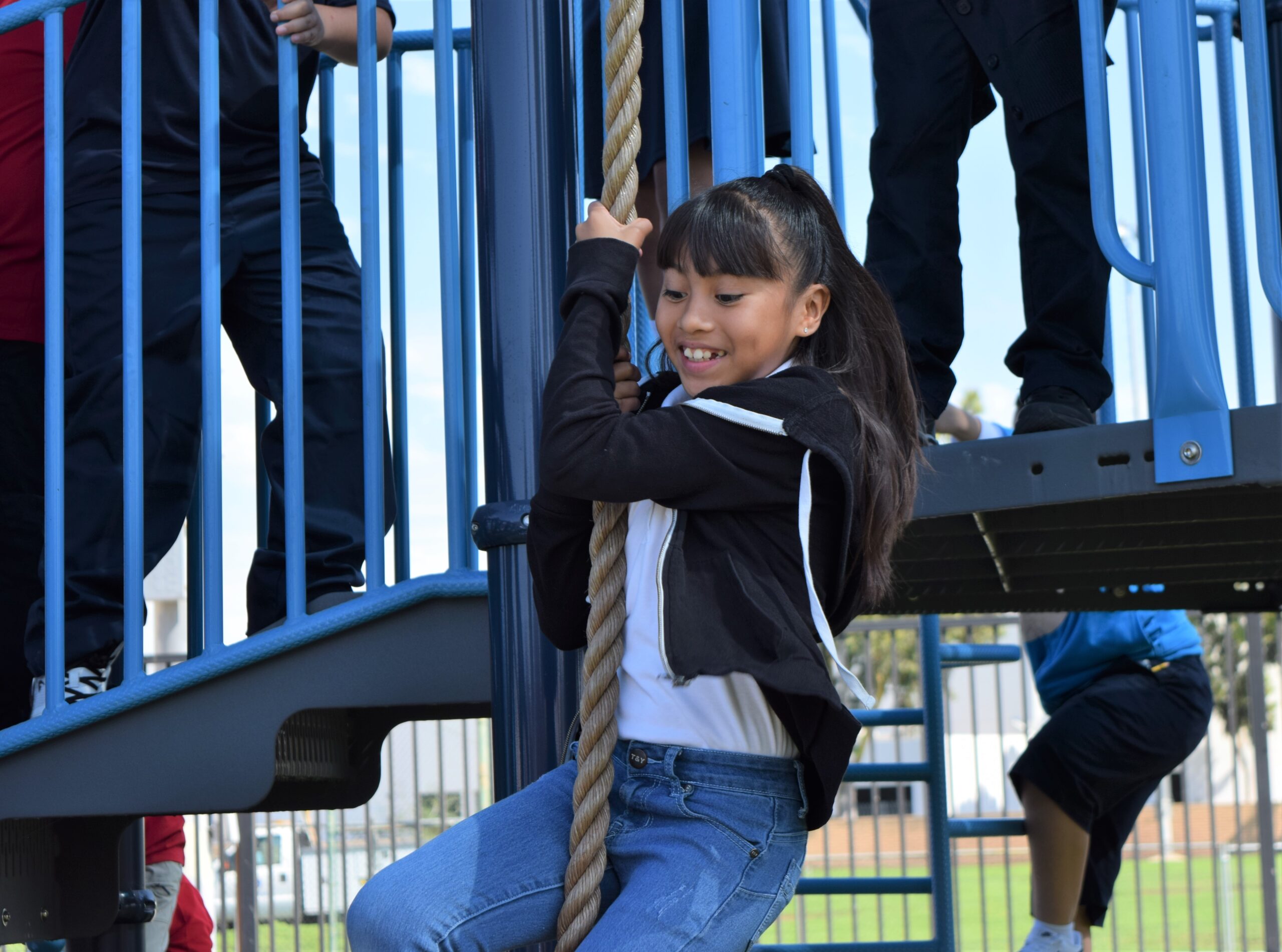 Buena Park School District Celebrates First Day of 2022-23 School Year

Image Title

FIRSTDAY2

Image Caption

FIRSTDAY2: (Right to left) Gordon H. Beatty Middle School eighth-graders Destiney A., Lauren G. and Rian B. celebrate the start of the first day of the 2022-23 school year.

Right-click on the image to save

Image Title

FIRSTDAY1

Image Caption

FIRSTDAY1: Third grade teacher Heather Robson shakes the hand of transitional kindergartener Jackson J., welcoming him to Whitaker Elementary School, the Buena Park School District and the start of the new school year.

Right-click on the image to save

Image Title

FIRSTDAY3

Image Caption

FIRSTDAY3: Gilbert Elementary School fifth-grader Karen P. dashes up a new rope climbing activity on her school's new playground equipment, newly furnished for the 2022-23 school year.

Right-click on the image to save