Bonita Unified School District
Bonita Unified Students Honored by Educational Foundation for Acts of Kindness, Perseverance
SAN DIMAS/LA VERNE – Cheered on by a full house of teachers, staff and families, nearly 100 Bonita Unified students were honored with a moment in the spotlight – for achievements that often go unrecognized – during the 2022-23 La Verne/San Dimas Educational Foundation (LVSDEF) Awards.
Held March 13 at the Bonita Center for the Arts, the awards ceremony is one of the foundation's signature annual events. Founded in 1983, LVSDEF aims to enhance educational opportunities for students within Bonita Unified. Through various fundraisers and sponsorships, the foundation also awards teacher mini-grants every year to support classroom projects, donates funds to each school's arts programs and more.
"The La Verne/San Dimas Educational Foundation Awards are a cherished tradition in Bonita Unified that exemplify how every single student can have a positive impact on the community," Bonita Unified Superintendent Matt Wien said. "Thank you to the foundation and its sponsors for your continued investment in helping Bonita Unified School District prepare our students to live their purpose."
Eleven students received the Act of Kindness Award, which was founded to honor the legacy of the late Ed Jones, who served on the Bonita Unified Board of Education for five terms and dedicated his life to making a difference in the District and community.
Honorees were recommended by teachers, community members and District personnel for performing charitable acts that included providing medical first aid, helping special education students develop occupational skills and raising funds for animal shelters. This year's Act of Kindness Award recipients are:
• Abigail Bahmanou, Ekstrand Elementary
• Sarah Barraza, San Dimas High School
• Kiana Bartholomew, La Verne Heights Elementary
• Madison Coss, San Dimas High School
• Kenadie Kelly, Ramona Middle School
• Hailey Kenealy, Chaparral High School
• Briella Liu, Shull Elementary
• Cecilia Rivera, Roynon Elementary
• Violet Robertson, Lone Hill Middle School
• Isabella Trejos, San Dimas High School
• Kayla Won, Bonita High School
Approximately 90 students across all educational levels were honored with the Perseverance Award, recognizing their tenacity in overcoming physical, emotional or academic challenges – ranging from illness or injury to the loss of a parent.
Each award recipient received thunderous applause from the audience as they walked the stage and received congratulations from their school principals, teachers and staff. A total of nearly $5,000 was also given to the high school-aged Perseverance Award recipients.
The lively event concluded with the presentation of the Career Technical Education Scholarships, established in 2022 to honor former BUSD employee Alta Skinner and her continued dedication to supporting Bonita Unified students.
This year, eight graduating seniors enrolled in CTE classes received scholarships to support their academic or professional goals:
• Trinitee Carroll, Bonita High School
• Isiah Green, Bonita High School
• Miranda Martinez, Bonita High School
• James D'Angelo, Bonita High School
• Xavier Gonzalez, Chaparral High School
• Aidan Scalzi-Morrison, Chaparral High School
• Sarah Barraza, San Dimas High School
• Joshua Guzman, San Dimas High School
"Congratulations to all of our students who were honored at this year's LVSDEF Awards," Board of Education President Glenn Creiman said. "Bonita Unified School District believes every student has potential to succeed, and we are grateful to the La Verne/San Dimas Educational Foundation for helping recognize our students who have overcome adversity."
PHOTO CAPTIONS:
BUSD_LVSDEF1: Eleven Bonita Unified students display their Act of Kindness Awards – received for their selfless dedication to others – during the 2022-23 La Verne/San Dimas Educational Foundation (LVSDEF) Awards on March 13.
BUSD_LVSDEF2: Joined by their school principals, eight Bonita Unified seniors celebrate receiving the Career Technical Education Scholarship, established to honor former employee Alta Skinner, far right, during the annual LVSDEF Awards.
Close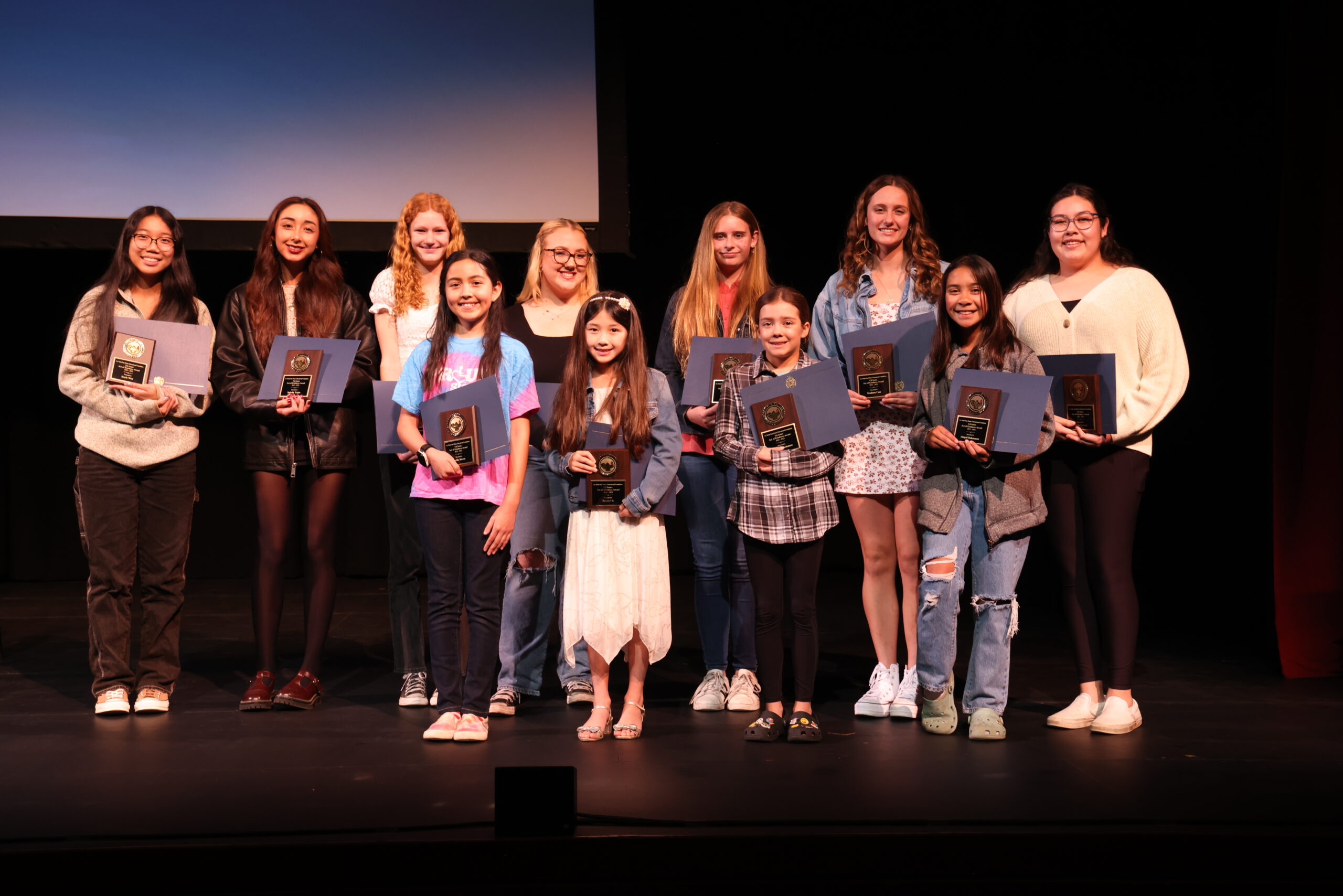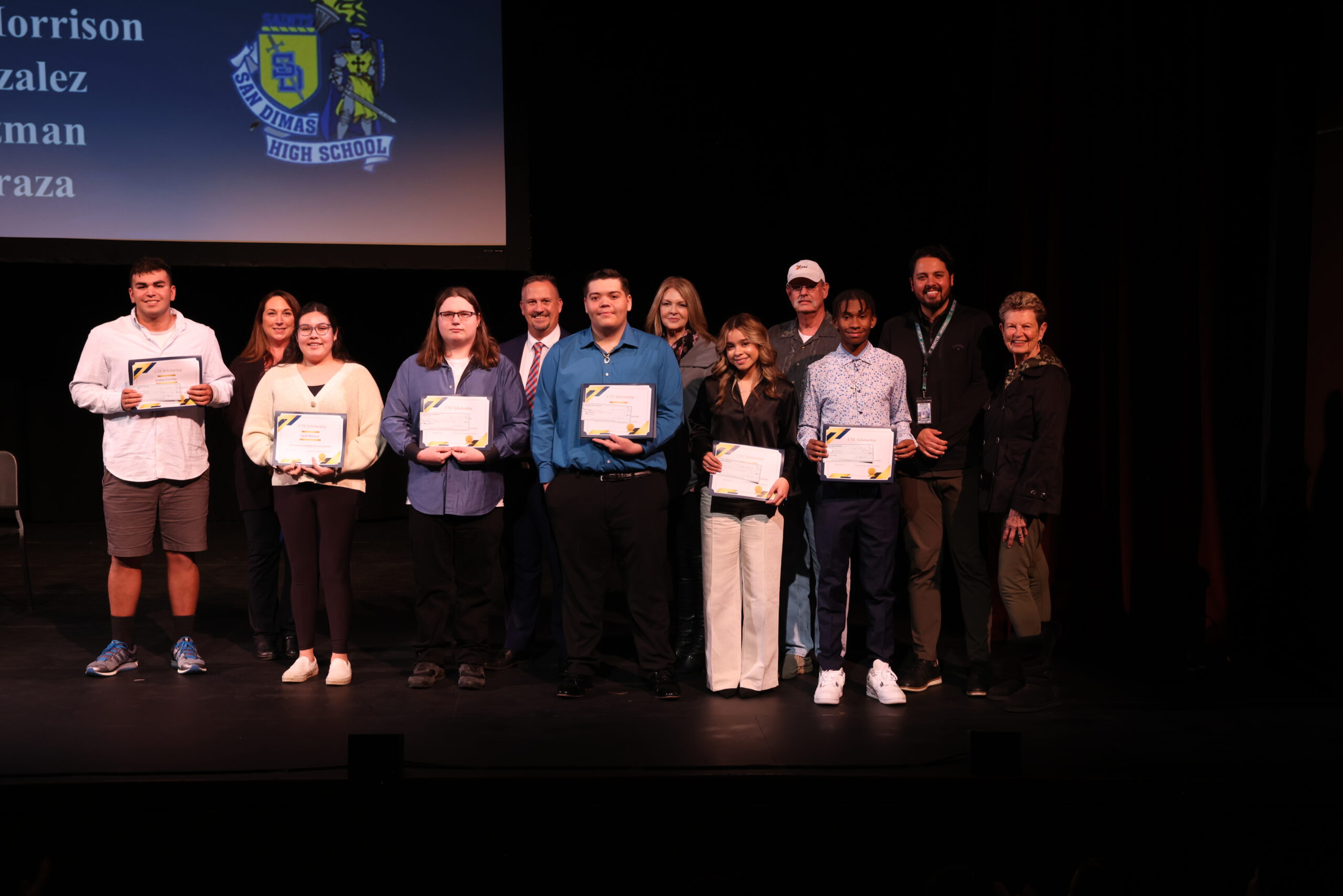 Bonita Unified Students Honored by Educational Foundation for Acts of Kindness, Perseverance
Bonita Unified School District

Image Title

BUSD_LVSDEF1

Image Caption

BUSD_LVSDEF1: Eleven Bonita Unified students display their Act of Kindness Awards – received for their selfless dedication to others – during the 2022-23 La Verne/San Dimas Educational Foundation (LVSDEF) Awards on March 13.

Right-click on the image to save

Image Title

BUSD_LVSDEF2

Image Caption

BUSD_LVSDEF2: Joined by their school principals, eight Bonita Unified seniors celebrate receiving the Career Technical Education Scholarship, established to honor former employee Alta Skinner, far right, during the annual LVSDEF Awards.

Right-click on the image to save