Bonita Unified School District
Bonita Unified Seniors Practice Financial Planning at 'Bite of Reality'
SAN DIMAS– San Dimas High School seniors got a crash course in money management and financial planning during the school's annual Career Day on March 4, using the app-based simulation "A Bite of Reality" to mimic real-world budgetary decisions.
Students were given occupations, families and a net monthly income, along with a list of debt obligations. They were tasked with paying recurring expenses – such as housing, clothing and entertainment – with a goal of retaining a positive bank balance by the end of the exercise.
Senior Maryann Stroschein used her allotted budget to purchase necessities, such as groceries, saving the rest for bills.
"What I learned was that everything is expensive, from good food to childcare to car payments," Stroschein said. "This will definitely affect the way I will plan my life."
Cries of "I'm in debt!" echoed throughout the San Dimas High gym, as students struggled to strike the right balance between a life of luxury and being able to afford diapers for their children. Many students visited the credit union table to take out a loan to cover their expenses.
San Dimas senior David LaVine navigated adult life successfully, ending with a balance of more than $600 in his bank account. LaVine credits his economics class for teaching him the benefits of fiscal responsibility.
"We did lessons in personal finance, so I was well-prepared," LaVine said. "Still, I was surprised at all the things that eat into your budget, many of the things that we get from our parents. This will help me make good decisions."
"A Bite of Reality" was sponsored by Foothill Credit Union, who staffed the event, provided the financial estimates and trained the volunteers, many of whom were San Dimas High faculty and staff.
"We thought this would be a good experience for our students, to get a better idea of what happens in the real world," San Dimas High School Dean of Students Andrea Poma said. "They're having a blast, and they like using their smart phones to gain the knowledge they need."
San Dimas Career Day activities also included juniors taking their SATs – which Bonita Unified offered to all juniors for free – and sophomores taking the Armed Services Vocational Aptitude Battery (ASVAB) or pre-ACT. Freshmen took part in a career fair. There was a schoolwide luau at the end of the day.
"Bonita Unified School District's purpose is to prepare every student to live their purpose, and events like Career Day are a part of that mission to ensure that our students are given every opportunity to succeed," Superintendent Carl J. Coles said. "Our District is proud to partner with Foothill Credit Union to provide students with the opportunity to experience real-world budgeting, which helps them to develop important life skills."
PHOTOS
Bonita_ FCU_1_03_04_2020: San Dimas High School seniors decide what to spend their "money" on during "A Bite of Reality" event sponsored by Foothill Credit Union March 4.
Bonita_ FCU_2_03_04_2020: San Dimas High School faculty and staff join Foothill Credit Union during "A Bite of Reality" event, trying to convince students to buy items such as diapers, or expensive cars, in an effort to teach them about the importance of real-world budgeting.
Close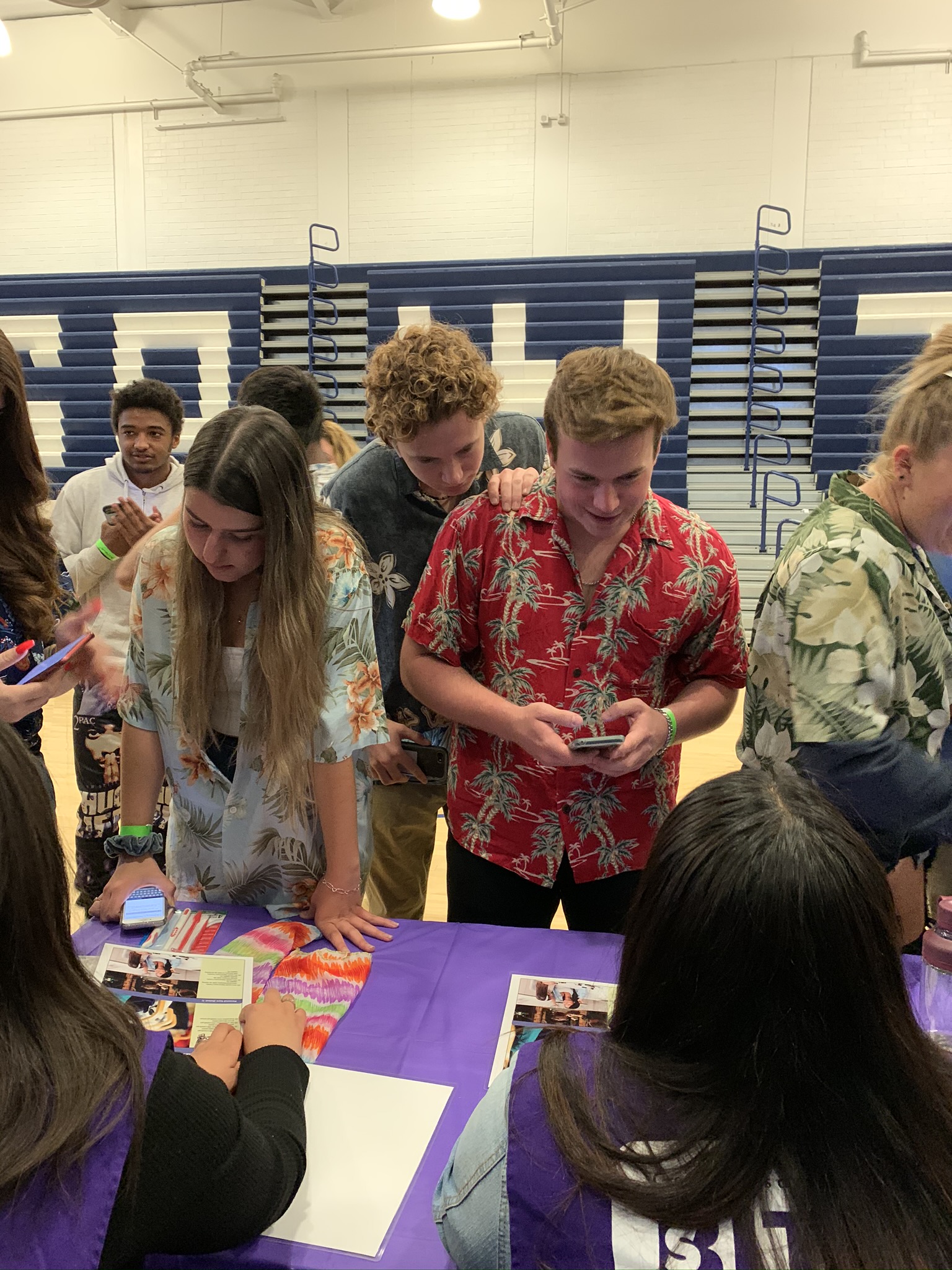 Bonita Unified Seniors Practice Financial Planning at 'Bite of Reality'
Bonita Unified School District
Image Title

Bonita_ FCU_1_03_04_2020

Image Caption

Bonita_ FCU_1_03_04_2020: San Dimas High School seniors decide what to spend their "money" on during "A Bite of Reality" event sponsored by Foothill Credit Union March 4.

Right-click on the image to save