Bassett Unified School District
Bassett High Cross Country Team Compete in State Finals for First Time, Success Credited to Longtime Coach
LA PUENTE, CA – Longtime Bassett High cross country coach Hector Armas is credited with bringing 12 cross country athletes to compete at CIF Southern Section Championship Finals, the first time in the school's history in which the entire boys' varsity cross country team has competed in the state finals.
Armas started as a counselor at Bassett High in 1985 and expanded his role as a coach in 1994, helping the girls cross country team win league titles three years in a row and the boys team win four consecutive league titles and ranking 10th in the state. Over the last two years, Armas has coached two runners at the CIF State Championships.
"My philosophy in life is to help others, and through my position as a counselor and coach, I do that on a daily basis," Armas said. "Learning how to resolve issues and seeing the improvement in each student inspires me."
When Armas began coaching, he started his first season with only five runners and ended it with 17. In the following season, 30 students signed up for cross country. After 12 years coaching, Armas has grown the current cross country teams to 55 runners.
"When I get newcomers on the team, they usually are unsure of their abilities, but the difference from one season to the next is incredible," Armas said. "I try to educate not only on the principles of training but in terms of the task at hand, and I show them that the skills they acquire now will be valuable as they move forward in life."
Armas earned a bachelor's degree in psychology from Loma Linda University and a master's in school counseling from Cal State Fullerton. While earning his master's degree, he worked as an instructional aide at Bassett Unified's Torch Middle School.
Directly out of graduate school, 23-year-old Armas was hired as a counselor at Bassett High with his first task to increase the attendance, graduation and college-going rates for English learners. One day, Armas was supervising the handball courts when he was approached by a student who, in Spanish, asked who he was. Armas explained that his role was to help students succeed and suddenly a group of English learners emerged, eager to hear his advice.
"The one characteristic that distinguished me from the students was the tie I wore, but at that moment I realized the difference I could make," Armas said. "I was right out of college and I was able to connect to these students since I too was once an English learner. It was the best way to begin a profession."
Since then, Armas has helped students reach their goals in academics while also focusing on their personal and social well-being. He mentors students uncertain of a career path by drawing on his own journey in education.
"Hector Armas is a strong leader for his students and a valued member at Bassett Unified," Interim Superintendent Debra French said. "Hector's commitment to his students is inspiring. He provides every opportunity for them to succeed in high school and prepares them for the next step in higher education or the workforce."
PHOTO CAPTIONS:
020818_BASSETT_ARMAS1: Bassett High's varsity cross county boys team race against area high school teams in a regional meet. Twelve Bassett High cross country athletes advanced to CIF Southern Section Championship Finals in Nov., their success credited to their longtime coach, Hector Armas.
020818_BASSETT_ARMAS2: Bassett High counselor Hector Armas helps a student and her parent fill out financial aid applications for college. Armas started as a counselor at Bassett High in 1985 and expanded his role as a coach in 1994.
Close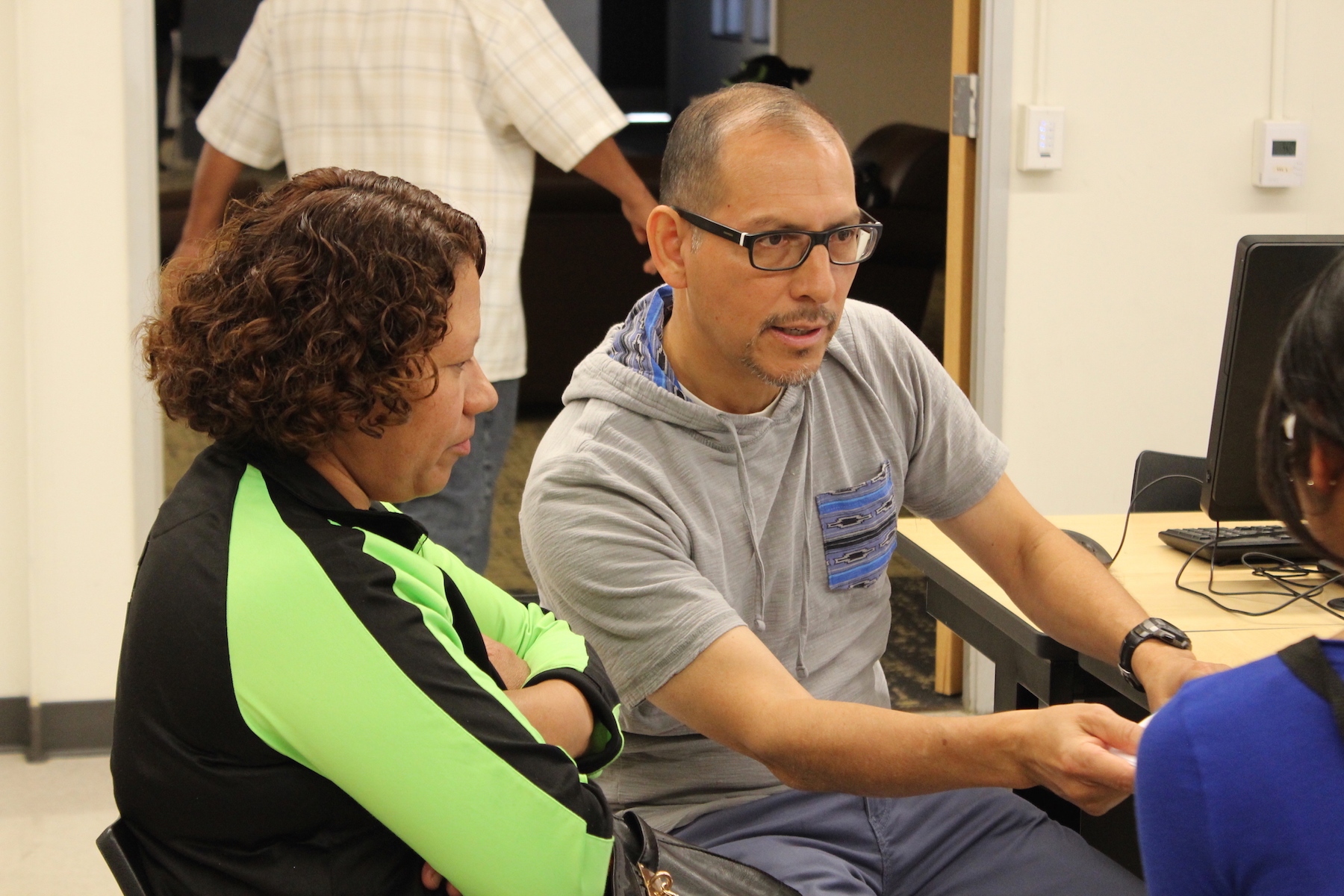 Bassett High Cross Country Team Compete in State Finals for First Time, Success Credited to Longtime Coach
Bassett Unified School District

Image Title

020818_BASSETT_ARMAS2

Image Caption

Bassett High counselor Hector Armas helps a student and her parent fill out financial aid applications for college. Armas started as a counselor at Bassett High in 1985 and expanded his role as a coach in 1994.

Right-click on the image to save

Image Title

020818_BASSETT_ARMAS1

Image Caption

Bassett High's varsity cross county boys team race against area high school teams in a regional meet. Twelve Bassett High cross country athletes advanced to CIF Southern Section Championship Finals in Nov., their success credited to their longtime coach, Hector Armas.

Right-click on the image to save