Baldwin Park Unified School District
Baldwin Park Unified Students Receive Chromebooks to Narrow Digital Divide
BALDWIN PARK – The California Emerging Technology Fund (CETF) donated Chromebooks to 79 Baldwin Park Unified students in need, helping address the digital divide to ensure that every student receives an equitable education.
CETF supplied the Chromebooks, while Baldwin Park Unified's team of technology service technicians worked with school staff and home liaisons to identify families and assign devices to students.
Each Chromebook has been enrolled in the District's Google Management account for content filtering, and the devices have been added to TipWeb, which will allow the District to keep track of the devices.
"We must ensure that all of our students are provided the necessary tools to succeed," Superintendent Dr. Froilan N. Mendoza said. "Thank you to CETF for the generous donation, and to BPUSD staff for their hard work in distributing the devices to students."
CETF provides leadership statewide to close the digital divide by accelerating the deployment and adoption of broadband to underserved communities.
PHOTO
BPUSD_Devices: Students and families pick up Chromebooks at Baldwin Park Unified's District Office.
Close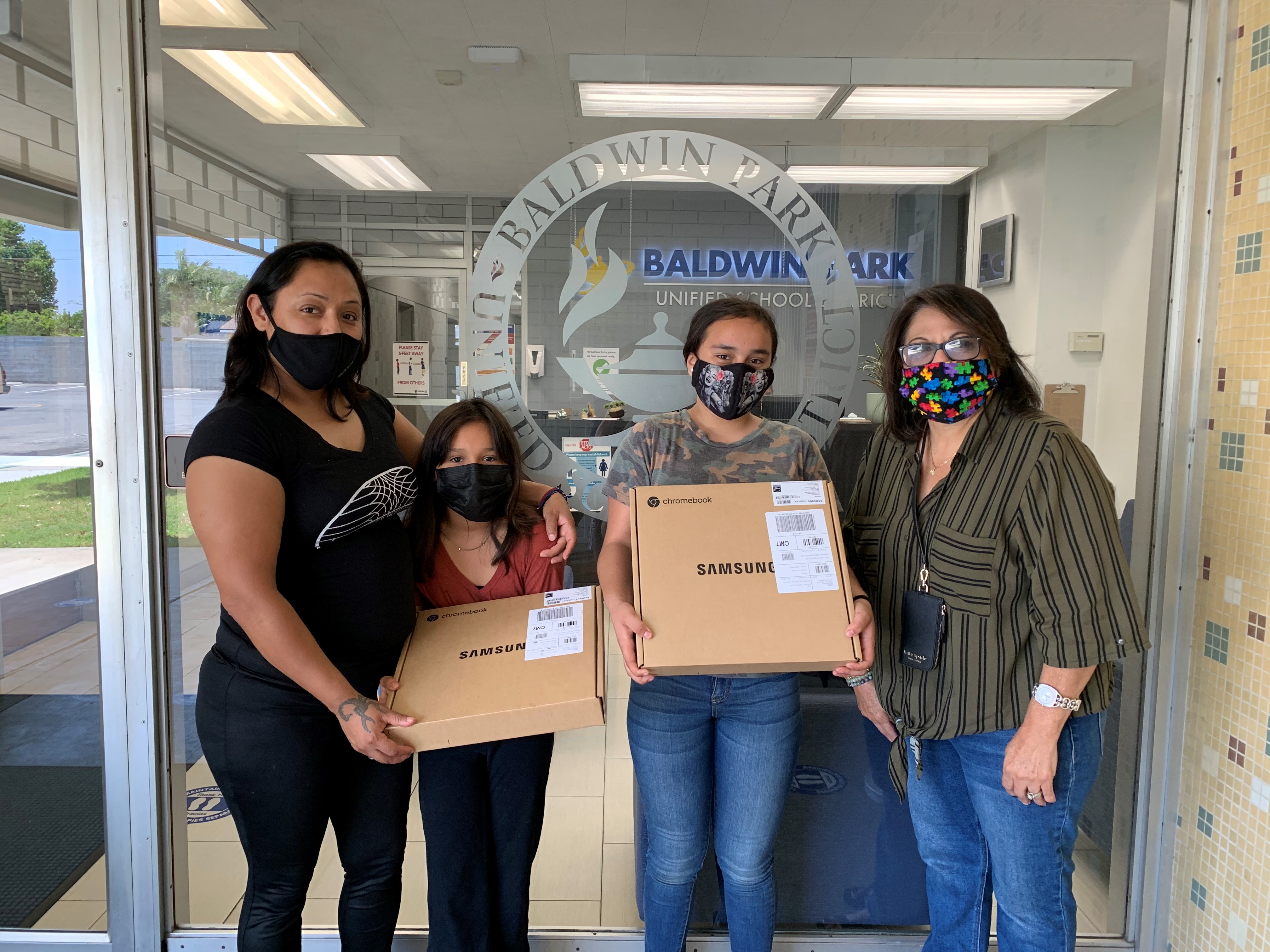 Baldwin Park Unified Students Receive Chromebooks to Narrow Digital Divide
Baldwin Park Unified School District
Image Title

BPUSD_Devices

Image Caption

BPUSD_Devices: Students and families pick up Chromebooks at Baldwin Park Unified's District Office.

Right-click on the image to save