Baldwin Park Unified School District
Baldwin Park High Football Team Wins Crosstown Showdown, Secures Bell
BALDWIN PARK – Sierra Vista High School's Jack B. White Stadium was filled with Dons and Braves supporters, dressed in Sierra Vista High School (SVHS) red and black and Baldwin Park High School (BPHS) blue and white, for Baldwin Park Unified's annual Crosstown Showdown Game on Oct. 20.
The night was jampacked with energetic performances from both high school's football, cheer, band, and color guard teams. Baldwin Park Unified students, staff, alumni, city council members, and Mayor of Baldwin Park Emmanuel J. Estrada were in attendance to join in the friendly rivalry.
Baldwin Park High School's cheer team fired up the visitor's section with standout routines and stunts every time the Braves made a touchdown or scored. On the home side of the stadium, Sierra Vista High's cheer team hyped up the Dons football players and the crowd with lively chants and dazzling stunts.
Another highlight of the game was the good sportsmanship on the field and the sidelines, with Dons and Braves players supporting each other from start to finish, as well as members from both bands, color guard, and cheer teams encouraging a fun night for everyone.
During the game, the chain crew that managed the signal poles on the sidelines was celebrated for consisting of an all-female team. The 2023 Crosstown Showdown concluded with a strong 26-6 finish by the Braves, ensuring the historic community bell will remain at BPHS and be painted blue for another year.
For the halftime performances, the Braves and Dons band and color guard teams displayed their musical and performance skills with moving and hypnotic pieces.
Associated Student Body leaders from the District's two comprehensive high schools helped rally school spirit leading up to the big game by hosting a week of engaging activities and dress-up days.
PHOTOS
BPUSD_Crosstown Game_1: Baldwin Park and Sierra Vista high school's football teams battle for the community bell and bragging rights during the District's 2023 Crosstown Showdown Game on Oct. 20.
BPUSD_Crosstown Game_2: Baldwin Park High School's football team come together to recap their strong 26-6 victory over SVHS for BPUSD's 2023 Crosstown Showdown Game on Oct. 20.
Close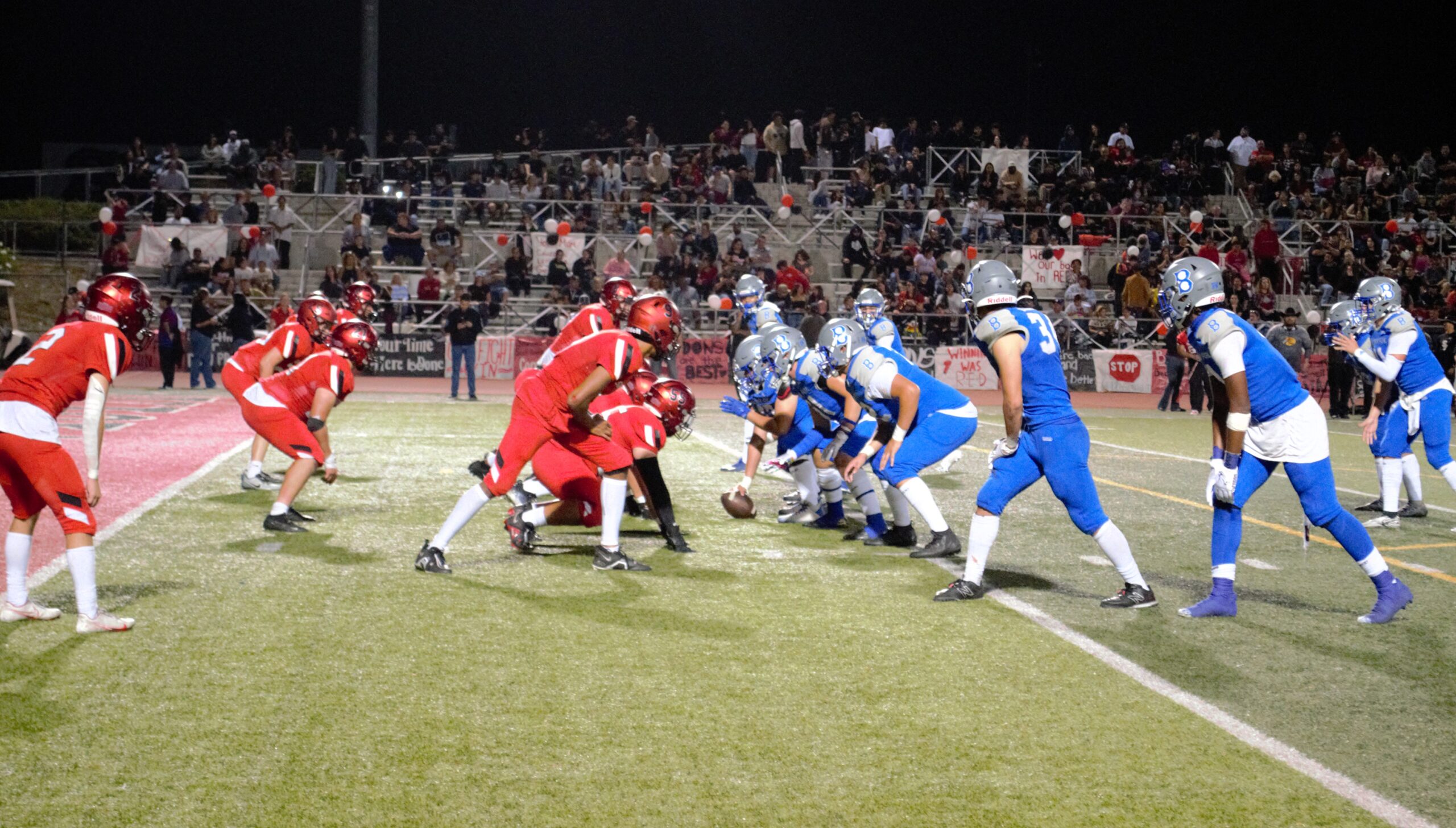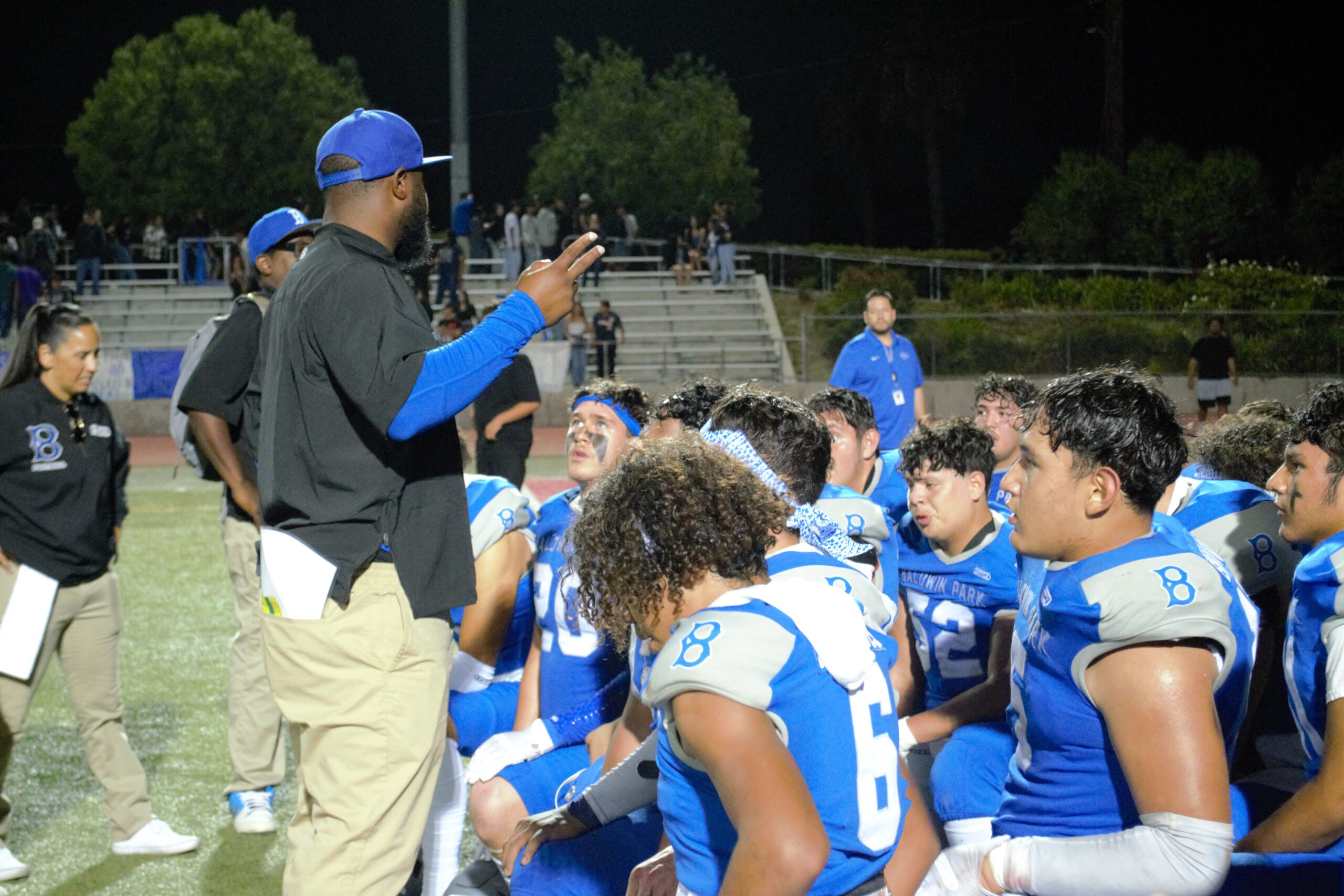 Baldwin Park High Football Team Wins Crosstown Showdown, Secures Bell
Baldwin Park Unified School District

Image Title

BPUSD_Crosstown Showdown_1

Image Caption

BPUSD_Crosstown Game_1: Baldwin Park and Sierra Vista high school's football teams battle for the community bell and bragging rights during the District's 2023 Crosstown Showdown Game on Oct. 20.

Right-click on the image to save

Image Title

BPUSD_Crosstown Showdown_2

Image Caption

BPUSD_Crosstown Game_2: Baldwin Park High School's football team come together to recap their strong 26-6 victory over SVHS for BPUSD's 2023 Crosstown Showdown Game on Oct. 20.

Right-click on the image to save