Baldwin Park Unified School District
Baldwin Park Unified Adds 5 Electric Buses with $1.8 Million Grant
BALDWIN PARK – Baldwin Park Unified School District is adding five electric, zero-emission buses to its school bus fleet – the first two of which arrived on Dec. 20 – thanks to a $1.8 million California Energy Commission grant.
The grant will cover the cost of charging stations and electric buses from Lion Electric, which will replace five diesel-powered buses.
"We are proud to be one of the first districts in the area to make the transition to electric buses and to promote the use of renewable energy," Baldwin Park Unified Superintendent Dr. Froilan N. Mendoza said. "Thank you to all the agencies and organizations who are supporting us in creating a cleaner, healthier Baldwin Park."
These upgrades will help to improve air quality and increase the use of renewable fuels in the community to contribute to the reduction of use and dependence on petroleum transportation.
Three of the Lion Electric buses hold up to 72 passengers and have a range of 65 to 155 miles per charge, with a charging time of four to six hours. The two other vehicles will hold up to 24 passengers.
The California Energy Commission announced the grant in 2018 to replace old, public school buses with electric-powered vehicles.

PHOTOS:

ELECTRIC_BUS_1: Baldwin Park Unified is adding five electric, zero-emission buses to its lineup, with the first three arriving on Dec. 20.
ELECTRIC_BUS_2: Baldwin Park Unified added five electric buses to its fleet, reducing air pollution and maintenance costs.
Close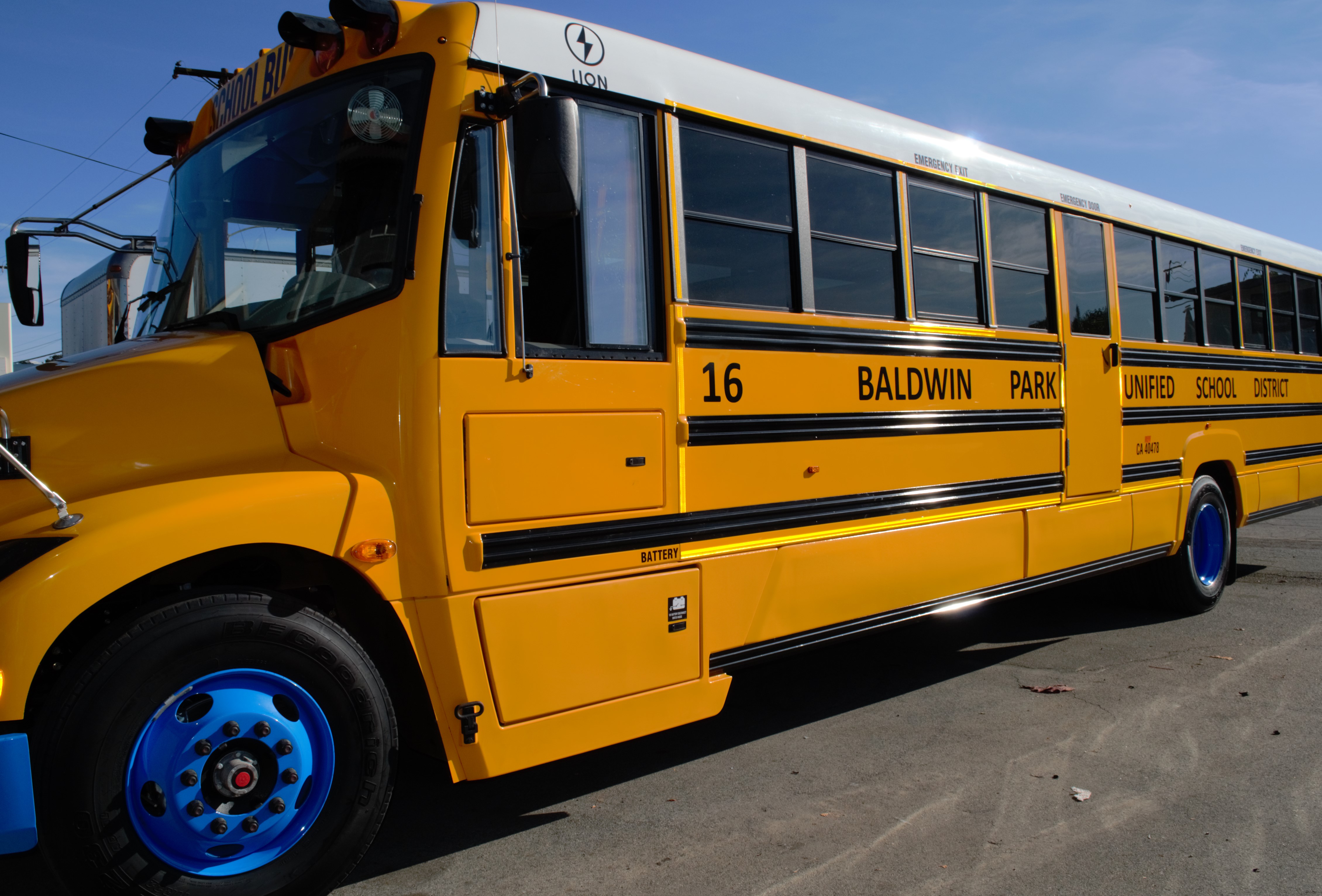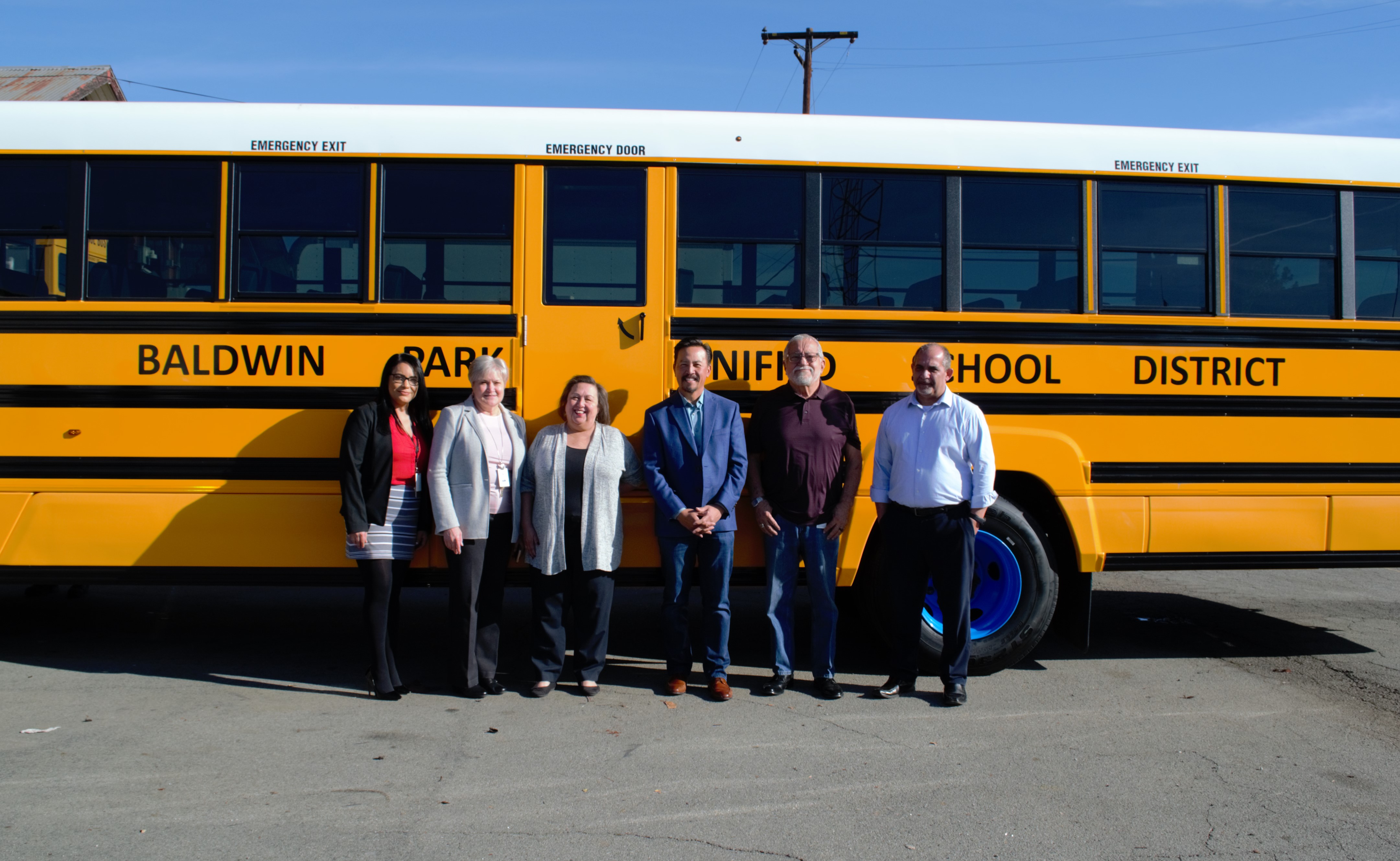 Baldwin Park Unified Adds 5 Electric Buses with $1.8 Million Grant
Baldwin Park Unified School District

Image Title

ELECTRIC_BUS_2

Image Caption

ELECTRIC_BUS_2: Baldwin Park Unified added five electric buses to its fleet, reducing air pollution and maintenance costs.

Right-click on the image to save

Image Title

ELECTRIC_BUS_1

Image Caption

ELECTRIC_BUS_1: Baldwin Park Unified is adding five electric, zero-emission buses to its lineup, with the first three arriving on Dec. 20.

Right-click on the image to save